Failures, Fire and Explosion Investigation Expert Witness Services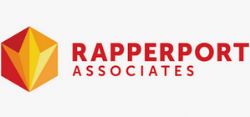 Rapperport Associates
8 Wallis Court
Lexington
,
Massachusetts
02421

(781) 862-9001

rapperport.com
► Contact Rapperport Associates
Expert Witness
Forensic Expert
Litigation Support
Speaker
Rapperport Associates provides forensic engineering services: fire and explosion investigation, failure analysis and accident reconstruction services. The company has built a reputation for superior work product and professional integrity since 1974.
Services
Rapperport Associates provides forensic engineering services in fire and explosion investigation, failure analysis and accident reconstruction, but has also enjoyed significant success in tackling unusual cases requiring a creative blend of engineering and scientific problem solving skills.
Litigation Support Services

Presenting the results of forensic investigations in a clear and compelling manner is a cornerstone of Rapperport Associates. Each case is provided an online case file to enhance collaboration between engineers, scientists and other professionals. This method of frequently updating online case files with professional graphics also helps to ease monitoring of the project so that the scope can be adjusted to accommodate changing technical and legal developments.
Areas of Expertise
Accident
Accident Analysis
Accident Investigation
Accident Reconstruction
Appliances
Automotive
Biomechanics
Bridges
Building Codes
Car Accident
Carbon Monoxide
Chemical
Chemical Accidents
Chemical Analysis
Concrete
Construction
Construction Accidents
Corrosion
Electrocution
Engineering
Engineering Electrical
Engineering Mechanical
Engineering Metallurgical
Engineering Structural
Explosion
Failure Analysis
Fall Protection
Fire
Fire Investigation
Flammability
Fuels
Hazardous Materials
Highway Safety
Hydraulics
Industrial Accidents
Industrial Chemical Products
Industrial Equipment
Investigation
Ladders
Machinery
Manufacturing
Materials Science
Mechanical
Plumbing
Railroads
Scaffolding
Structural Failure
Profile
Dan Rapperport provides personal attention to each case, from initial consultation to court presentation. In complex cases, he assembles a team of highly qualified experts selected to ensure the highest standards of forensic engineering. They collaborate, using specialized techniques, such as, computer modeling of fires, scanning electron microscopy, flammability testing, and finite element analysis to respond to the clients particular needs.
Consulting Practice
All states
Rapperport Associates in the Social Networks

LinkedIn
Professional Experience
Rapperport Associates has been involved in large and small cases since 1974 with losses of billions of dollars.
Qualifications
Certified Fire and Explosion Specialist
Certified Fire and Explosion Investigator
Education
Stanford University, Masters in Engineering with training in Biomechanics
Cornell University, Bachelor of Science in Engineering