Commercial & Residential Real Estate Expert Witness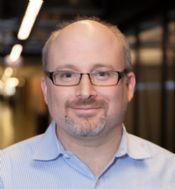 Real Estate Expert Witnesses, LLC
1945 Techny Road
Suite 6
Northbrook
,
Illinois
60062

(312) 620-2124

https://www.realestateexpertwitnesses.com
► Contact Real Estate Expert Witnesses, LLC
Expert Witness
Litigation Support
Speaker
Jeff Rothbart is a seasoned real estate executive with more than 19 years of direct experience in all aspects of commercial and residential real estate. Generally, Mr. Rothbart's experience includes, but is not limited to, land and property acquisition, zoning and entitlements, development, general contracting, valuation, acquisitions, debt and equity finance, asset and property management, leasing, sustainability and dispositions. Mr. Rothbart has experience with both domestic and international real estate as well as most property types. Mr. Rothbart is an Illinois licensed attorney, possess and LL.M. in Taxation and has been an Adjunct Professor of Law since 2007.
Qualifications:
- Over 19 years of direct commercial and residential real estate experience.
- Licensed Illinois Real Estate Broker.
- Licensed Illinois Attorney with focus on real estate, tax, bankruptcy and securities law.
- Adjunct Professor of Law since 2007
- Participated in over $3,000,000 of commercial real estate transactions across property type and geography.
- Direct experience working for publicly traded REIT's, private equity and developers.
- Formed over $200,000,000 in real estate joint ventures.
- Managed over 11,000,000 SF of commercial real estate assets.
- Procured over $500,000,000 in equity and debt investments.
- Approved over 200 leases totally more than 2,000,000 SF.
- Published over 40 articles on commercial real estate investments and markets; cited in over 100 articles.
- Formerly Held NASD Series 22 and 63 Licenses as well as LEED AP for New Construction (v2.2).
Services
Mr. Rothbart has served as an expert witness/consultant in over 100 real estate matters. Prior expert experience includes, but is not limited to, real estate valuation, LLC Operating Agreements, breach of fiduciary duties, breach of representations and warranties, land use, construction damages, standard of care issues, brokerage relationships, landlord/tenant disputes and deceptive leasing practices.
Litigation Support Services

Mr. Rothbart provides unbiased and impartial expert testimony and litigation support services for both plaintiff and defense attorneys.
Areas of Expertise
Additional Expertise:

Acquisition, Appraisal Review, Appraisal Valuation, Appraiser & Mrtgage Fraud, Asset Management, Broker/Agent - Standards of Care, Business Valuation, Capital Markets (Debt and Equity), Cash Flow Analyses, Commercial Leasing, Commercial Real Estate Appraisal, Commercial/Industrial, Commercial/Retail, Condemnation, Contract Review, Corporate Real Estate, Debt Restructuring, Development, Development disclosure requests, Diminution of value, Due diligence, Due diligence - phase I, II, III site assessments, Easements, licenses and boundaries, Economics/economic impacts, Eminent domain, Entitlement and permitting, Escrow & title, Equity and debt financing, Foreclosure, Fraud/defalcation issues, Fund Formation, Habitability, Hotels & resorts, Inspection/evaluation, Internal rate of return (IRR), International real estate, Investment analysis, Land development, Land residual valuation, Land use optimization, Landlord/tenant disputes, Leasehold or leased fee, LEED certification, Liability/damage issues, Loan underwriting review, Loans and mortgages, Maintenance - standards of care, Market analysis, Net lease (NNN), Note Purchase, Predatory lending, Professional conduct, Proforma evaluation, Property condition assessment, Property management, REIT, REO, Residential standard of care, Right-of way, Seller misrepresentation & fraud, Seller non-disclosure, Site contamination, Stigma & market resistance, Tax assessment appeals, Tax planning, Tenant screening/qualification, Tenant in Common (TIC) and Zoning/entitlements.
Areas Served
National and International
Real Estate Expert Witnesses, LLC in the Social Networks

LinkedIn
Licenses
Illinois licensed attorney; LEED-AP for New Construction (v2.2); formerly held Series 22 and 63 licenses.
Legal Experience & Services
Mr. Rothbart has been deposed approximately 25-30+ times and Mr. Rothbart has testified approximately 15-20+ times.
Publications
Published over 40 articles on the commercial real estate marketplace which were cited in over 100 different real estate publications.
Professional References
Provided upon request.
Education
Mr. Rothbart has a B.A. from Emory University, a J.D. from IIT-Chicago Kent College of Law, an LL.M. in Taxation from Northwestern University, a Certificate in Hotel Real Estate and Asset Management from Cornell University as well as a Certificate in Real Estate Investment and Development from Rice University Jones Graduate School of Business.