Real Estate Expert Witness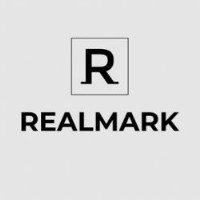 Realmark, Inc.
281 Hartz Avenue
Danville
,
California
94526

(925) 200-5032

www.realmark-commercial.com
► Contact Realmark, Inc.
Expert Witness
Forensic Expert
Litigation Support
Speaker
Realmark, Inc., a full-service real estate company, offers commercial property management, residential property management, brokerage, expert witness, lease administration, project management, advisory, and more. Madeline Serafin is the CEO and president of the company.
Services
Real Estate Expert Witness and Legal Support Services offered by Realmark: consulting; testimony; pre-trial; litigation assistance and support; landlord, tenant, and vendor dispute resolution; standards of care, maintenance, and CAM charges; property financial, operation, management, staffing, and inspection reviews; lease performance and compliance reviews; construction and project management reviews.
Areas of Expertise
Professional Experience
CEO and President of Realmark - a woman and veteran owned full service real estate company. CA real estate licensed since 2005. Over 15 years real estate ownership, property management, facility management, construction and project management, real estate advising, and brokerage. Experienced in the following property types: commercial, multi-family, retail, office, medical, dental, education, data centers, industrial, non-profit, low income, restaurant, venues, single family, government, parking lots, and land. Performed property recordation, draft deeds, prepare easements, order surveys, lot line adjustments, zoning variances, and more.
Licenses
CA Real Estate Broker
Affiliations
Danville Area Chamber of Commerce
Contra Costa County Bar Association
The Bar Association of San Francisco
Seminars & Training
Partial list of attended and completed seminars, trainings, conferences and coursework:
06/2019 CLE International Land Use Law 2-day Conference
06/2019 FFC California Prevailing Wage 1-day Conference – Alameda County
05/2019 FEMA Table Top Exercise Training
05/2019 CCCBA Real Estate Partition Seminar
04/2019 FFC California Prevailing Wage 1-day Conference – Sacramento
03/2019 CCCBA Real Estate LLC- Jungle Seminar
03/2019 OSHA 10-hour Construction Safety and Health completion
02/2019 DuAll Safety ICS 100, 200 and 700 Training
02/2019 CRES Insurance Top Risks Agents Face When Acting as Property Managers
02/2019 CCCBA Equitable Easements California Seminar
09/2018 CCCBA AIR Leases Seminar
08/2018 DuAll Safety CPR/First Aid/Automated External Defibrillator
06/2018 FFC California Prevailing Wage 1-day Conference – Alameda County
04/2018 FFC California Prevailing Wage 1-day Conference - Sacramento
03/2018 CLE International Meyer on Leases 1-day Conference
04/2017 CLE International Meyer on Leases 1-day Conference
07/2016 First Tuesday Risk Management
07/2016 First Tuesday Office Management and Supervision
07/2016 First Tuesday Landlords. Tenants, and Property Management
07/2016 First Tuesday Fair Housing
07/2016 First Tuesday Ethics
07/2016 First Tuesday Trust Funds
07/2016 First Tuesday Agency
06/2012 Kaplan Risk Management
06/2012 Kaplan Office Management and Supervision
06/2012 Kaplan Landlords. Tenants, and Property Management
06/2012 Kaplan Fair Housing
06/2012 Kaplan Ethics
06/2012 Kaplan Trust Funds
06/2012 Kaplan Agency
07/2007 Kaplan Real Estate Economics 45-hour course
07/2007 Kaplan Real Estate Office Administration 45-hour course
09/2006 Kaplan Real Estate Finance 45-hour course
09/2006 Kaplan Property Management 45-hour course
09/2006 Kaplan Residential Real Estate Appraisal 45-hour course
06/2005 Kaplan Legal Aspects of Real Estate 45-hour course
06/2005 Kaplan Real Estate Practice 45-hour course
01/2005 Kaplan Real Estate Principles 45-hour course
2016-2023 - Northwestern School of Law - Contract Law, Real Estate Law, Torts