Economic Damages Expert Witnesses and Health Care Consulting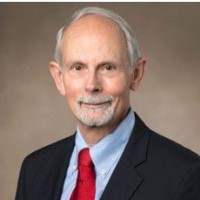 Research & Planning Consultants, L.P.
6300 La Calma Drive
Suite 170
Austin
,
Texas
78752

(512) 371-8000

https://www.rpcconsulting.com
► Contact Research & Planning Consultants, L.P.
Expert Witness
Forensic Expert
Litigation Support
Speaker
For over 45 years, RPC has been assisting clients with expert services, including consulting and expert witness testimony for, personal injury, healthcare litigation, commercial litigation and Certificate of Need matters. RPC also offers a wide selection of health data. We have served clients across the U.S, from Alaska to Florida and from New England to California. Contact us for a complimentary document review and free consultation.
Services
Research & Planning Consultants, LP ("RPC") provides the following services:

- Personal Injury Litigation Expert Services

RPC provides independent medical examinations, neuropsychological evaluations, life care plans, analysis of lost earning capacity, vocational evaluation, business valuation, and medical bill analysis. We assist attorneys in all phases of litigation from framing discovery requests through trial testimony.

- Commercial Litigation Expert Services

RPC has provided economic analyses in litigation matters concerning companies in the chemical, petroleum, technology, automotive, waste management, water resources, nuclear power and real estate development industries. We have special expertise in the healthcare industry that has proven valuable to counsel who are not familiar with the dynamics of healthcare providers.

Our wide range of experience includes analysis of commercial economic damages, business valuation, forensic accounting, fraud examination, and large-scale business records review and management.

- Healthcare Regulatory and Litigation Expert Services

In healthcare, in addition to Personal Injury and Certificate of Need work, we have participated in cases involving hospitals, physicians, nursing homes, insurance carriers and government agencies, addressing a wide range of healthcare liability and damage issues.

RPC offers economic, financial, statistical, and clinical analysis in healthcare litigation. From discovery requests through trial testimony, we help litigators understand the data and documents. Our assistance is particularly valuable to commercial litigators who do not specialize in healthcare.

- Certificate of Need Services

Services include CON application preparation, CON hearing testimony, Market Analysis, State health plan and CON rule development and challenges – whether applicant or an opponent. RPC has experience in 30 states preparing Certificate of Need applications and studies, and provides expert testimony on need, financial feasibility, impact on existing facilities, competition, trends, underserved populations and other issues.
Litigation Support Services

RPC assists in litigation, with economic damages and regulatory analysis, from loss of profits or earnings to contract disputes, state and federal anti-trust disputes, and fraud and abuse investigations.

We work closely with attorneys to understand the issues in the case and to determine what analysis within our areas of expertise will help the judge or jury answer questions regarding liability and damages.

Dr. Luke and other RPC consultants have been accepted as experts in federal and state courts and by administrative agencies. We are highly aware of the standards for admissible expert testimony and take care to document the data, assumptions and analytic procedures that form the basis for any opinions offered.
Areas of Expertise
Additional Expertise:

Healthcare Regulatory Analysis, Medicare Set Aside Reports, Reasonableness of Medical Costs, Medical Staff Disputes, Certificate of Need.
Profile
Research & Planning Consultants has built since 1972 a reputation for extensive knowledge, thorough research, and thoughtful analysis. More than 50 percent of our projects represent repeat business, a testament to the quality of our consultants and their work.

Led by Dr. Ronald Luke, RPC's experienced team of professional staff has a wide array of backgrounds and provides an integrated damages analysis. The RPC team works closely with litigators from discovery to mediation to trial to understand the issues in the case to develop an independent analysis of those issues and to provide a professional critique of the work of experts retained by other parties to the litigation.
Areas Served
All States and International Services
Research & Planning Consultants, L.P. in the Social Networks

LinkedIn
Licenses
RPC consultants have degrees and professional certifications in law, medicine, economics, accounting, business valuation, health administration, nursing, life care planning, finance, and vocational assessment.
Seminars & Training
RPC offers CLE presentations on a range of economic damages subjects to lawyers and paralegals both in person and online. Please contact us if you are interested in having us offer a CLE to your staff or professional association.
Publications
RPC has published a Guide to Discovery of Medical Records for Personal Injury Litigation on our website. RPC also has a white paper on the distinction between lost earnings and lost earnings capacity available on our Personal Injury Consulting webpage.