Multiple Board Certified Pharmacology and Toxicology Expert Witness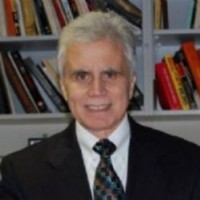 Richard J Fruncillo MD PhD
16 Tower Road
Broomall
,
Pennsylvania
19008

(610) 368-7201
► Contact Richard J Fruncillo MD PhD
Expert Witness
Forensic Expert
Litigation Support
Speaker
Dr. Richard J. Fruncillo has 35 years of experience as expert witness. He is board certified in toxicology, internal medicine, and clinical pharmacology, and has a Ph.D. in biochemical pharmacology. Dr. Fruncillo was formally the head of Wyeth's clinical research unit in Philadelphia, PA, where he was principal investigator for over 200 research studies. He has taught pharmacology and toxicology to medical students, graduate students, and pharmaceutical professionals at Hahnemann University and Thomas Jefferson University.
Services
Dr. Richard J. Fruncillo has been a consultant to the legal profession in the greater Philadelphia region for 35 years. His particular areas of expertise are: Pharmaceutical patent litigation, Drug interactions, Pharmacokinetics, Toxicology, Dosing errors, Errors in drug choice, Drug adverse reactions, Pain management, Drug overdose, Drug concentration-effect relationships, Chemical/toxin exposure, Blood alcohol correlation, Post-mortem drug level interpretations. Email at [email protected] for CV and fee schedule.
Litigation Support Services

Dr. Richard J. Fruncillo is available to review legal cases for plaintiffs and defendants. If necessary, he will provide written reports, and testify under oath at depositions or at trial. He is also available for pharmaceutical patent litigation.
Areas of Expertise
Additional Expertise:

Pharmaceutical Patent Litigation, Errors in Drug Choice, Drug Concentration-Effect Relationships, Chemical/Toxin Exposure, Blood Alcohol Level Correlations, Post-Mortem Drug Level Interpretations.
Profile
Dr. Fruncillo is unique in that he has a very strong background in both the basic sciences (organic chemistry, mathematics, mechanistic toxicology, drug metabolism, mechanistic pharmacology, pharmacokinetics) and clinical sciences (internal medicine, clinical pharmacology, clinical toxicology, clinical research). He is well positioned to review your case from many different aspects, and give a quick, medically and scientifically accurate, unbiased opinion. As a former teacher, lecturer, and normal volunteer clinical investigator, Dr. Fruncillo has an excellent ability to communicate complex medical and scientific issues in simple, understandable language.
Areas Served
All States
Richard J Fruncillo MD PhD in the Social Networks

LinkedIn
Professional Experience
1985 - present Expert witness consultant to plaintiff and defendant law firms in areas of Clinical Pharmacology and Toxicology (610-368-7201)

2012 - 2013 Consultant Clinical Pharmacology
ICON Clinical Research
Hanover, MD

2009 - 2013 Consultant, Early Phase Research
CRI Lifetree
16000 Horizon Way, Suite 100
Mt. Laurel, New Jersey 08054

1996 - 2009 Senior Director, Clinical Research and Development
Clinical Pharmacology Unit - Wyeth Research
1300 Wolf Street
Philadelphia, PA 19148

1990 - 1995 Director, Clinical Pharmacology Unit
Wyeth-Ayerst Research
1300 Wolf Street
Philadelphia, PA 19148

1980 - 2000 Intensive Care Unit Physician (Part Time)
John F. Kennedy Memorial Hospital
Philadelphia, PA

1986 - 1990 Medical Consultant
Clinical Pharmacology Unit of Merk Pharmaceuticals
Thomas Jefferson University
Philadelphia, PA

1986 - 1990 Staff Internist
Health Center System
City of Philadelphia

1986 - 1990 Instructor in Pharmacology
Department of Pharmacology
Thomas Jefferson University
Philadelphia, PA

1985 - 1986 Instructor in Pharmacology
Department of Pharmacology and Toxicology
Hahnemann University
Philadelphia, PA
Legal Experience & Services
Some examples of cases that Dr. Fruncillo has reviewed are: mercury, benzene, nickel, TCE, toluene, phenol exposure, antibiotic drug toxicity, antipsychotic drug toxicity, antidepressant drug toxicity, cardiovascular drug toxicity, warfarin, heparin toxicity, lithium toxicity, pain management malpractice, corticosteroid toxicity, nonsteroidal anti-inflammatory drug toxicity, serotonin syndrome, malignant neuroleptic syndrome, narcotic drug interactions/toxicity, antianxiety drug toxicity, local anesthetic toxicity, driving under the influence, wrongful death due to drug overdose, paint exposure/toxicity, cocaine toxicity, PCP toxicity, aspirin overdose, THC (marijuana) blood level correlations, pharmaceutical patent litigation.
Affiliations
American Society of Clinical Pharmacology and Therapeutics
American Academy of Clinical Toxicology
American College of Clinical Pharmacology
American Mensa Association
American Chemical Society
Colloquy Society
Qualifications
Certified, American Board of Internal Medicine
Certified, American Board of Clinical Pharmacology
Certified, American Board of Toxicology
Awards & Honors
Phi Beta Kappa, University of Pennsylvania
Summa cum laude, University of Pennsylvania
Chemical Rubber Co. Chemistry Award, University of Pennsylvania
American Chemical Society Award, University of Pennsylvania
Upjohn Research Award, Hahnemann University
Charles E. Culpepper Foundation Award, Thomas Jefferson University
Steplechase Award, Wyeth Research
Publications
Dr. Fruncillo has authored or co-authored over 70 scientific publications, abstracts, and book chapters in the areas of drug interactions, pharmacokinetics, drug metabolism, toxicology, and pain management.
Professional References
Dr. Fruncillo has been employed as a consultant nationally and internationally. He has worked for drug development companies as well as US Attorneys, Public Defenders, and plaintiff and defense Attorneys involving class action suites, patents, medical malpractice, product liability, and family court.
Education
B.A. Chemistry, University of Pennsylvania, Philadelphia., PA
M.D. Hahnemann University, Philadelphia., PA
Ph.D. Biochemical Pharmacology, Hahnemann University Philadelphia., PA
Internal Medicine Residency, Mercy Catholic Medical Center, Darby, PA
Clinical Pharmacology Fellowship, Thomas Jefferson University Hospital, Philadelphia., PA