Police and Jail Policies, Procedures, and Tactics Expert Witness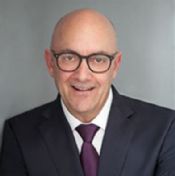 Richard Lichten, CLS (Lt. Retired) - Police and Jail Procedures
P.O. Box 801884
24355 Creekside Road
Santa Clarita
,
California
91380

(661) 406-7258

https://policeandjailprocedures.com/live/index.html
► Contact Richard Lichten, CLS (Lt. Retired) - Police and Jail Procedures
Expert Witness
Litigation Support
Speaker
Richard Lichten, CLS (Ret. Lt.) is a Federal and Superior court expert in use of force, police practices, Taser, jail policies, jail medical care. Twenty of his thirty years on the Los Angeles County Sheriff's Department were in supervisory and command positions. His use of force expert testimony was cited in the May 30, 2012, published opinion of the Court of Appeal of the State of California, Second Appellate District, Division Eight, Alma Mendoza v. City of West Covina, et al., B227812, (Los Angeles County, Superior Court. Number: BC387119). In this opinion, the judgment was affirmed.
Services
Lieutenant Richard Lichten provides the following services with an emphasis on:

- Observation of all police use of force on street patrol and within correctional facilities
- Policies and procedures pertaining to vehicle and foot pursuits
- Analyzing officer involved shootings/use of force/use of Taser
- Responding to high risk incidents and inmate riots / uprisings
- Ensuring the safe admittance and removal of numerous violent and dangerous inmates
- Emergency / safety preparedness
- Narcotics investigation
- Suicide: in patrol cases (suicide by cop) and jail suicide
- Jail medical care

Law enforcement services:

- Policy and procedure review
- Preparation of the police officer prior to court cases

Consultation for attorneys:

- Case review and consultation for attorneys
- Determine if the officer's actions were in line with the policy and procedures of his/her agency
- Determine if the agency's policy and procedures were in line with generally accepted practices
- Expert witness testimony
Litigation Support Services

Richard Lichten (Lieutenant Retired) provides his service and expertise to law firms in need of assistance and consultation concerning law enforcement misconduct, police tactics and procedures in various situations, in particular, officer involved use of force and shooting cases; and jail and prison inmate culture, particularly, riots.
Areas of Expertise
Criminal
Crisis Management
Firearms
Inmate Riots
Investigation
Jail Procedures
Jail Suicide
Jail Use of Force
Law Enforcement
Police Procedures
Police Tactics
Police Use of Force
Premises Security
Security
Profile
With a lifetime of service in the public sector encompassing patrol, jail/custody, and investigatory procedures, Richard Lichten is now a police and jail procedures consultant for attorneys, public agencies, and the media. He has been accepted as an expert to testify in United States District Courts and in the State of California Superior Courts in the:

- Use of force (patrol and jail/prison)
- Use of the Taser
- Police practices
- Arrest warrant operations
- Prison inmate culture (jail-made weapons (shanks); attacks of staff)
- Sexual assault investigations
- Use of private security guards
- Emergency Driving
- Sexual assault investigations
- suicide in patrol and in jails
- jail medical care
- jail security checks

As a Lieutenant in the Los Angeles County Sheriff's Department he acquired vast experience in use of force investigations concerning sheriff deputies and has investigated more than 1,000 various complaints from other deputy personnel and private citizens—including inmates—concerning allegations of deputy misconduct. Mr. Lichten commanded and investigated numerous high speed pursuits. Mr. Lichten was a participating member of the Los Angeles County Sheriff's Department Pursuit Evaluation Committee. As a patrol watch commander, Mr. Lichten commanded numerous high-risk barricaded suspect operations as well as deploying K9s after dangerous suspects.

As a command officer in various divisions of the Los Angeles County Sheriff's Department, Mr. Lichten ensured that all staff followed proper protocol and procedures concerning high-risk incidents, officer involved shootings, vehicle pursuits, etc. In a custody environment, Mr. Lichten commanded responses to over 100 major inmate disturbances/riots within large correctional facilities (up to 4,000 inmates), dealing with barricaded inmates, forced cell removals, hostage situations, medical emergencies, fires, evacuations, earthquakes, and jail suicide prevention. As a lieutenant he lectured at the Sheriff's academy on the POST certified topic of Crimes Against Persons. As a sergeant he attended the POST Career Integrity and Police Ethics facilitator trainer course on police ethics, and held over twenty ethics workshops for deputy personnel.

Mr. Lichten frequently provides media entities with information and perspective concerning law enforcement policies and procedures. He has also assisted public agencies with opinion, recommendations, and assistance in regard to training manuals, and has written numerous emergency procedures, evacuation plans, response plans, and operations plans. In the private sector he has planned and managed security at various large-scale events, and has provided close-in protection for numerous individuals. He conducts assessments to gauge effectiveness of security measures and recommends adjustments to reduce or eliminate security breaches.
Consulting Practice
All States
Professional References
Please visit Mr. Lichten's web site at https://policeandjailprocedures.com/live/index.html