Trademark Trade Dress Copyright Infringement, Likelihood of Confusion, Package Design, Advertising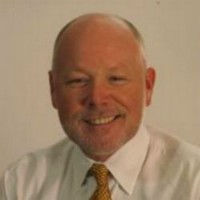 Rob Wallace / Branding Expert
669 Oradell Ave
Oradell
,
New Jersey
07649

(917) 860-0319

www.robwallaceexpert.com
► Contact Rob Wallace / Branding Expert
Expert Witness
Litigation Support
Speaker
As an expert witness on trademark, trade dress, copyright, brand/corporate identity, packaging, product design, deceptive/false advertising, and all other branding issues, Rob Wallace can be of unique value. Unlike an academic expert, Rob has 30+ years of branding industry expertise.
For the past +30 years, Rob ran one of the nation's most recognized brand identity strategy and design consultancies, Wallace Church, Inc. Rob's worked with Coca-Cola, Procter & Gamble, Nestle, Unilever, Pfizer, Dell, 3M, Revlon, Bacardi, Target, The Home Depot and over 3 dozen global brand leaders across virtually every consumer product/service category. Please learn more at the short video on my site.
Services
Rob Wallace offers services in the following areas: trademark infringement, trade dress infringement, copyright infringement, intellectual property infringement, false/deceptive advertising, packaging, package design, brand communications, brand identity, corporate identity, likelihood of consumer confusion, brand dilution, damages, licensing, consumer purchase decisions, consumer surveys, licensing, franchising, counterfeit, brand communications, website design, product design, brand affinity, consumer buying behavior, evident intent, unfair competition, corrective advertising.
Litigation Support Services

Mr. Wallace offers competitive hourly rates and free initial consultation and proposal.
Areas of Expertise
Advertising
Apparel & Textile
Appliances
Art
Bicycles
Brand Communications
Brand Dilution
Brand Identity
Branding
Communications
Consumer Confusion
Copyright
Corporate
Corporate Identity
Damages
Economic Damages
Economic Losses
Electric Devices
Food
Franchising
Imaging
Intellectual Property
Internet Marketing
Licensing
Lost Profits
Marketing
Marketing Research
Packaging
Patent
Public Relations
Research
Surveys
Trademark
Unfair Competition
Valuation
Websites
Additional Expertise:

Packaging Infringement.
Profile
Rob Wallace has served as an expert witness and legal consultant on brand and corporate identity related issues across the entire US and Puerto Rico. Rob has written articulate reports, conducted primary research and discovered secondary research. He has written reports rebutting opposing expert witnesses opinions. He has commissioned surveys and analyzed results. He has been deposed in almost all cases in which he has served.

Please see www.RobWallaceExpert.com for a short video, a full CV, list of cases served and references.

Rob's legal expertise is verified by the unique credibility of his 30 years as the Managing Partner of Wallace Church Inc., one of the nation's most accomplished brand identity strategy and design firms. Rob has worked with over 4 dozen national and global consumer brand leaders from literally every consumer product category on brand and corporate identity strategy, brand communications and package design.

Rob has commissioned and been actively involved with more than 1,000 consumer research projects confirming the impact that brand identity and communications has on consumer buyer decisions. And as such, Rob is uniquely qualified to determine how brand equity is established and its financial value.

Again, please see www.RobWallaceExpert.com for more information.
Consulting Practice
All States and Puerto Rico
Rob Wallace / Branding Expert in the Social Networks

Twitter

LinkedIn
Professional Experience
Board of Directors, Design Management Institute
Co Chair, DMI Design Value Project
Distinguished Faculty, Path to Purchase Institute
Legal Experience & Services
Rob has served on more than 60 cases involving trademark and copyright infringement, likelihood of consumer confusion, brand dilution, false advertising, unfair competition, brand and corporate communication infringement, consumer research verification, damage assessment, corrective advertising and related issues.

He has testified in many depositions, and at both trails and arbitrations. He serves both plaintiffs and defendants.
Affiliations
The Design Management Institute
The Association of Professional Design Firms
The Path to Purchase Institute
American Institute of Graphic Arts
International Institute of Research
Qualifications
Please see short video at www.RobWallaceExpert.com.
Awards & Honors
Winner of literally hundreds of national and global Platinum, Gold and Silver awards including Clio, PentAwards , AIGA, The DieLine, The Art Director's Club and more than several other other national and international branding related industry associations.
Seminars & Training
Rob has spoken or been the keynote at more than 50 seminars of leading marketing associations across the US, Europe and Asia.
Rob lectures at MBA programs at Columbia Business School, Georgetown, University of Texas, School of Visual Arts Masters in Branding Program and other institutions.
Founder and Moderator, The Strategic Design Firm Leader's Summit

Rob has created numerous webinars for more than 2,000 participants.
Publications
Co Author: "Really Good Packaging Explained", Rockport, 2009
Author of dozens of articles in The Wall Street Journal, The New York Times and other industry publications
Author of the Wallace Church blog at http://wallacechurch.tumblr.com/
Professional References
Lisl Dunlop
Shearman & Sterling LLP
599 Lexington Avenue
New York, NY 10022
D +1.212.848.8010
ldunlop@shearman.com

Jason Swergold
Shearman & Sterling LLP
599 Lexington Avenue
New York, NY 10022
D +1.212.848.5414
jason.swergold@shearman.com

Douglas Rettew
Finnegan, Henderson, Farabow, Garrett & Dunner, LLP
901 New York Avenue, NW
Washington, DC 20001
202-408-4161
doug.rettew@finnegan.com

James V Masella
Peterson Belknap Webb & Tyler
1133 Avenue of the Americas
New York, New York 10036
212-336-2000
jmasella@pbwt.com

Please see references from 15+ legal teams Rob has worked with at www.RobWallaceExpert.com.
Education
MBA Coursework at The New School, NYC, NYC
Magna Cum Laude, Gettysburg College, Gettysburg, PA