Police Practices Consultant and Expert Witness - Police and Negotiation Training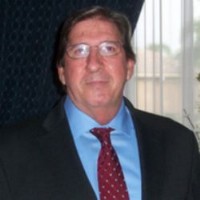 Robert Drago - Eye To Eye Police Consultants
P.O. Box 540444
Lake Worth
,
Florida
33454

(561) 200-6316

https://www.eyetoeyepolice.com
► Contact Robert Drago - Eye To Eye Police Consultants
Expert Witness
Litigation Support
Speaker
Eye to Eye Consultants offers expert witnesses and police consultants in the area of law enforcement and police operations, specializing in best police practices and policies. Our services are available to plaintiffs, defendants and attorneys involved in both criminal and civil litigation. Our goal is to provide careful analysis, research and critical thinking in an effort to clarify matters concerning law enforcement, including use of force and deadly force, high-speed vehicle pursuits, violations of standards of conduct, inadequate training, etc.
We do this by conducting a comprehensive review of available documentation and providing our findings to our clients to ensure a thorough understanding of the circumstances.
Services
Eye to Eye Consultants provides consulting and expert witness testimony pertaining to police practices and procedure. Primary focus areas:

Critical review and analysis of police practices and procedure, performed by an expert witness, based on experience, training and nationally accepted law enforcement standards. Primary focus areas:

Police Practices and Training
Police Organization and Management
Use of Force
Less than Lethal Weapons
Vehicle Pursuits
Officer Involved Shootings
Body Worn Cameras
Domestic Violence/ Stalking
Crime Scene Evaluation
Police Procedure and Policy review
Police reports and court documents review and interpretation
Critical analysis and non-bias review of police actions and conduct
Advise, feedback and procedural review of high profile current law enforcement events
In-depth deposition preparation and support
In-depth report preparation
Litigation Support Services

Eye to Eye Consultants provides unbiased and impartial expert testimony and litigation support services for both plaintiff and defense attorneys.
Areas of Expertise
Additional Expertise:

Police Organization and Management, Officer Involved Shootings, Less than Lethal Weapons, Vehicle Pursuits.
Profile
Robert Drago - Expert Witness

I am a retired Lieutenant Colonel from the Broward Sheriff's Office. My law enforcement career spanned 38 years with the City of Pompano Beach and the Broward Sheriff's Office, before retiring in 2017. My career in law enforcement provides me with a thorough knowledge of a cross section of law enforcement functions. I have held command positions, as well as performed the function and duties in patrol, investigations, training and policy formation. In addition, I have chaired or participated in committees that formulate law enforcement policy to include high liability policies, such as use of force, de-escalation and police vehicle pursuits. I also possess extensive training experience to include course development, which has been previewed and recognized by the Miami Herald.

I am a career law enforcement professional, who advanced through the ranks of two major law enforcement agencies having finished either first or second in all competitive promotional processes. In addition to my recognition for integrity and leadership in the formal promotion process, I have been recognized by the rank and file and elected to serve as a Past President of the Fraternal Order of Police.

As a member of the executive Command Staff, I have chaired or participated in an extensive number of review and policy formation boards. A cross section of these boards would include discipline review boards, as well as high liability areas, such as use of force, police pursuits, patrol functions, policy formation, training review and implementation. In addition, I have chaired or been a member of Collective Bargaining Agreement (CBA) committees for both management and labor. The understanding of CBA's and their relation to the functioning of a law Enforcement agency are critical to the understanding and evaluation of any agencies practices and culture.

In my role as a Patrol Officer and Detective, I was involved in thousands of hands-on physical arrest, both on the city streets and waterways. This includes both uniform and plainclothes arrests encompassing violent subjects of sexual battery, robbery, narcotics and vice. In addition, as a Patrol Officer, I have direct experience in crowd control management at events that exceeded thousands of attendees. I have performed countless vehicle and water vessel traffic stops and issued citations.
During my career, I attained a significant amount of experience in police officer involved shootings, as both a police officer in the field with first hand involvement and as a line supervisor. I have provided and counseled officers after a shooting, as part of critical debriefing. In addition, to criminal suspects, I have experience with addressing and dis-arming mentally disturbed and suicidal suspects, who were threatening deadly force.
As a Florida Certified Police Instructor, I have trained hundreds of police officers in use of force tactics and techniques, stalking, narcotics investigation, patrol procedures, workplace violence, human diversity and community policing.
One example of a use of force training program I developed was a "Women Only" self-defense course. This course not only received high accolades from the public, but was recognized in the media as bell weather for police community relations due to the positive effects it had on the community.
Areas Served
All States
Robert Drago - Eye To Eye Police Consultants in the Social Networks

LinkedIn
Professional Experience
Broward Sheriff's Office

Bureau of Management – Lieutenant Colonel (Executive Commander) responsible for the operation of County Airport, Sea Port and Courthouse. Designed the security plan and staffing for the Broward County judicial complex. Responsible for the administration and negotiations of Law Enforcement and Fire Service Agreements with 13 municipalities, Port Everglades, Fort Lauderdale Airport and County Courthouse. Lead member of the Negotiation Team for Collective Bargaining negotiations with Law Enforcement, Fire and Civilian unions (7 total unions).

North Broward County Regional Major – Deerfield Beach, Pompano Beach, Lauderdale–by-the-Sea, Parkland, Tamarac, Oakland Park, North Lauderdale (Broward Sheriff's Office Contract Cities)
Population: 79,000/106,000/6,300/28,000/69,000/44,000/43,000 (375,000-total)
Sworn Deputies:126,201,24,41,82,88,56 (618-total)

Operations Commander – Oakland Park/West Park/North Lauderdale (Broward Sheriff's Office Contract Cities)
Population: 28,000/13,000/43,000 Sworn Deputies: 87/57/56

District Commander – Area One, City of Pompano Beach (Broward Sheriff's Office Contract City)
Population: 64,000 Sworn Deputies: 119

Assistant Chief, City of Dania Beach (Broward Sheriff's Office Contract
City)
Population: 18,500 Sworn Deputies: 58

District Commander – District One, City of Pompano Beach
(City merged with Broward Sheriff's Office 8/99)
Population: 40,000 Sworn Officers: 80

Shift Commander – Night Shift / Tactical Unit

Unit Supervisor – Training and Personnel

Supervisor – Road Patrol / Detective Bureau

Officer – Patrol Division
Licenses
Certified Law Enforcement Officer - Florida
Affiliations
International Association of Chiefs of Police, Member
Florida Police Chiefs Association
Fraternal Order of Police, (Past Lodge President)
Broward County Police Benevolent Association (PBA), (Past Board Member)
Broward County Police Chiefs Association (Past Member)
Pompano Beach Police and Fire Pension Board (Board Trustee)
Qualifications
Former Certified Police Instructor/Trainer– FDLE/Florida Commission on Standards and Training
Trainer of Police Officers and civilians in the following areas:
Negotiations/De-escalation
Stalking Investigations
Domestic Violence
Workplace Violence
Human Diversity
Use of Force
Police and Civilian Self-Defense
Pepper Spray
Commander of the Field Training Officer Program
Awards & Honors
Deputy of the Month
Various plaques and community service awards
Seminars & Training
Police Use of Force in Today's World
Law Enforcement De-escalation Tactics and Officer Safety
Homeland Security Executive Education Seminar
Law Enforcement Detecting Concealed Emotion
FBI – Leeda 30th Executive Leadership Program
Social Media Research and Investigation
Harvard Law School Negotiation and Leadership Program
Harvard Law School The Art of Saying No
Harvard Law School Negotiation Train the Trainer
Management, Oversight and Monitoring of Use of Force
Violence Knows No Boundaries Conference
Use of Force for Command Staff
Executive Integrity and Ethics Leadership
Florida Atlantic University Negotiation Skills
Principle-Based Leadership for Florida Field Training Officers
Integrity/Ethics Leadership
Certified State Instructor Certification
Critical Incident Stress Debriefing
Integrity Leadership Seminar
Ethical Consideration in Community Policing
Introduction to Community Policing
R.A.D. Basic Physical Defense
FDLE Officer Discipline
Colt Carbine Basic
Background Investigation for Police Applicants
Defensive Tactics Instructor Certification
Florida SWAT Close Quarter Battle w/ Simunitions
RIPP Sudden Custody Death Syndrome Instructor's Certification Course
Assessment of Violence Potential
IPMBA Police Cyclist Program
Firearms Instructor Certification
Human Diversity Trainer Program
Southern Police Institute Command Officers Development Program
Managing the Police Function Program
Handgun Retention/Intensive Handgun Skills
Use of Force, Tactical Handcuffing and Takedowns
Coaching the Emergency Vehicle Operator Police Course
Simplified Tactics Handgun Retention
Advanced Line Supervision Program
PBSO Police Management Program
Narcotics Identification and Investigation Program
Financial Investigative Techniques
Federal Law Enforcement Training Center Marine Law Enforcement Program
Field Training Officer Certification
Law Enforcement Basic Standard Academy
Professional References
Provided upon request
Education
Florida Atlantic University - Bachelor of Applied Arts (August 1983)
Major: Criminal Justice/Business

Broward Community College – Associate in Science (July 1979)
Major: Criminal Justice

Professional College Programs Attended:

Command Officers Development Course (400 hours) Graduated 1993
Southern Police Institute, University of Louisville, Kentucky

Florida Police Officer Certification: Graduated 1980
Broward County Institute of Criminal Justice

Harvard Law School Negotiation and Leadership Program (October 2013)
Harvard Law School, Cambridge, Massachusetts