Emergency Radiology and Body Imaging Expert Witness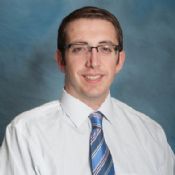 Robert Freed, MD
210 Millview Drive
Pittsburgh
,
Pennsylvania
15238

(845) 641-3636

https://www.robertfreedmd.com
► Contact Robert Freed, MD
Expert Witness
Litigation Support
Speaker
I will thoroughly review all imaging aspects of your case and correlate with clinical history made available to the interpreting radiologist at the time of imaging. As retaining council, you will get the truth, backed with evidence-based and peer-reviewed literature from a life-long academician.
Radiology is too large of a field to be an expert in its entirety. Based in Pittsburgh, PA, I am a board-certified Diagnostic-Radiologist with fellowship training in both Abdominal Imaging and Emergency Radiology, including emergent imaging of the chest.
I am a full-time practicing radiologist in the Emergency and Tele-radiology Division at the University of Pittsburgh Medical Center, and formerly served as Associate Chief, where I helped oversee one of the largest academic Emergency Radiology divisions in the country which services 15 UPMC-affiliated hospital ER's across Western Pennsylvania, including 2 level-one, 2 level-two and 6 certified stroke centers.
With an academic appointment in the University of Pittsburgh School of Medicine, I am extremely active in education, serving as a faculty mentor for radiology residents and providing multi-disciplinary lectures to both radiology and emergency medicine residents, as well as medical students and physician assistant students. In June 2018, I won the UPMC Department of Radiology Excellence in Teaching Award, voted on by the residents.
My educational exhibits have been presented at conferences around the country, including recent exhibits at the American Society of Emergency Radiology in 2018 and September 2019, and at the Radiological Society of North America (RSNA) National Meetings in 2017 and 2018.
Email, phone call or text message me. Quick response times.
Services
Dr. Freed offers the following services:

Radiology and Medical Imaging interpretation
Body Imaging, including chest, abdomen and pelvis
Missed cancer diagnosis
Acute diseases of the appendix, gall bladder, colon and small bowel
Pulmonary embolism
Aortic aneurysm, dissection and rupture
Trauma to the chest, abdomen and pelvis
Areas of Expertise
Abdominal Imaging
Body Imaging
Chest Imaging
Diagnostic Radiology
Additional Expertise:

Body Radiology, Appendicitis, Diverticulitis, Colitis, Bowel Obstruction, Renal Stones.
Consulting Practice
All 50 states
Robert Freed, MD in the Social Networks

LinkedIn
Professional Experience
Actively practicing academic radiologist in Pittsburgh, PA at a large quaternary academic hospital.
Licenses
Board-certified in the Commonwealth of Pennsylvania.
Affiliations
Radiological Society of North America
Pennsylvania Medical Society
Qualifications
Assistant Professor of Radiology
Awards & Honors
Please see CV on website.
Seminars & Training
Please see CV on website.
Publications
Please see CV on website.
Education
Penn State College of Medicine, M.D.
University of Pittsburgh Medical Center, Diagnostic-Radiology Residency
University of Pittsburgh Medical Center, Abdominal Imaging Fellowship
University of Pittsburgh Medical Center, Emergency Radiology Fellowship