Forensic Engineering / Electronic Design Expert Witness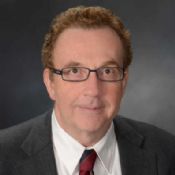 Robert O. Peruzzi, PhD, PE, DFE
R. Peruzzi Consulting, Inc.
719 Fourth Avenue
Bethlehem
,
Pennsylvania
18018

(610) 462-3939

https://www.rperuzzi.com/
► Contact Robert O. Peruzzi, PhD, PE, DFE
Expert Witness
Forensic Expert
Litigation Support
Speaker
Robert Peruzzi is a licensed Professional Electrical Engineer and a Board Certified Diplomate Forensic Engineer, with a subspecialty in integrated circuits and electrical modules used for signal-processing in communication and electro-mechanical control systems.
Services
Robert O. Peruzzi, PhD, PE, DFE provides forensic investigation and expert witness testimony in legal matters involving:

intellectual property (IP)
patents
failure analysis and
product liability

as well as in disputes over requirements, specifications, design, testing, reliability, and failure, including those resulting in personal injury or death.
Areas of Expertise
Additional Expertise:

Design Engineering, Sound Engineering, Wireless Technology, SERDES, Emergency Preemption Systems, Mixed-Signal, Analog, Radio Frequency (RF), Signal-Processing, Analog-to-Digital (A/D), Digital-to-Analog (D/A), Control Systems, Semiconductor, System on Chip.
Profile
Dr. Peruzzi's subspecialty is with integrated circuits (silicon chips) used for signal-processing:

• Detect signals from a sensor (e.g. antenna, microphone, pixel, thermocouple and so forth)
• Amplify, filter, then convert the signal to the digital domain
• Perform further processing in the digital domain
• Convert the result back to the analog domain for further processing, and/or
• Deliver the final output to an actuator (e.g. antenna, speaker, LED, heater control-switch etc.).
Examples of these systems are
• Telephones, mobile phones and cell phones
• Data recording and retrieving systems for magnetic media such as disk drives or magnetic tape
• Radio transmitters/receivers and their building blocks such as low noise amplifiers, filters, automatic gain control and frequency mixers (down-converters, up-converters)
• Audio amplifiers
• Audio recording/reproduction systems
• Heat, ventilation and air conditioning controllers
• Data transmitting/receiving systems such as serializer/de-serializers (SERDES)
Areas Served
All States
Robert O. Peruzzi, PhD, PE, DFE in the Social Networks

LinkedIn
Licenses
Registered Professional Engineer
Commonwealth of Pennsylvania
License PE078294
Affiliations
National Academy of Forensic Engineers (NAFE), Member
Institute of Electrical and Electronics Engineers (IEEE), Senior Member
IEEE Philadelphia Consultants Network (CONET)
IEEE Lehigh Valley Section Solid State Circuits Society (SSCS) Chapter
National, Pennsylvania and Lehigh Valley Societies of Professional Engineers (NSPE, PSPE, LVSPE)
IEEE Circuits and Systems Society (CSS)
IEEE Behavioral Modeling and Simulation (BMAS)
IEEE Product Safety Engineering Society (PSES)
American Bar Association (ABA) Sections on Intellectual Property Law
Qualifications
PhD EE
Professional Engineer (PE)
National Academy of Forensic Engineers (NAFE) Member
Board Certified in Forensic Engineering (DFE)
Publications
Forensic Engineering Analysis of Quadcopter Drone Personal Injury
Efficient Verification and Virtual Prototyping of Analog and Mixed-Signal IP and SOCs Using Behavioral Models
High-Level Behavioral Models with Time-Domain Noise
Verification of Digitally Calibrated Analog Systems with Verilog-AMS Behavioral Models
A Novel Amplifier System Combining Class D D/A Conversion And Low-Power Class AB Operation
An Efficient Low-Power Audio Amplifier
Delta-Sigma Analog to Digital Converters Report of Independent Study
"Featured Engineer" interview with EEWeb Online Electrical Engineering
Education
Lehigh University
Ph.D., Electrical Engineering
1996 – 2005

Lehigh University
MSEE, Electrical Engineering
1991 – 1996

Northeastern University
BSEE, Electrical Engineering
1985 – 1988