Mining and Construction Blasting Expert Witness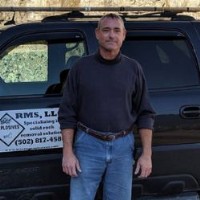 Rock Management Services, LLC
1212 Sival Road NW
Ramsey
,
Indiana
47166

(502) 817-4586

www.blastingexplosives.com
► Contact Rock Management Services, LLC
Expert Witness
Forensic Expert
Litigation Support
Speaker
Rock Management Services (RMS) is a group of committed explosive engineers led by Purdue graduate Kurt Gleason. Our top priority is ensuring that your mining or construction project is carried out successfully and safely. From conception to completion, RMS provides a full range of blasting related services including estimating; plan preparation; design optimization; monitoring & analysis; and safety reviews. Comprehensive investigative services are available to assist in resolving any complainant issues that may arise. And if necessary, proven litigative support services can be provided as well.
Services
Rock Management Services (RMS) offers the following services:

- Cost Engineering

Rock removal/production costs vary depending on location, conditions and the type of blasting method(s) required for excavation. RMS offers the following services to assist in evaluating the scope and costs for your site.
• Project Review -- Site/Geotechnical/Drawings/Specifications
• Means & Methods Review -- Type of Blasting/Monitoring/Excavation
• Quantity Surveys & Cost -- Conceptual/Budgetary/Bid

Value engineering services are also offered as well. Let RMS evaluate your pre-construction rock removal requirements, to determine the potential for cost reduction prior to a release for bid.

- Claims Investigation

A key element typical absent in most blasting damage claim investigations is a discussion regarding the most "probable" cause of the damage claimed. RMS not only has the expertise to evaluate the blasting that was performed, but also has the multidiscipline construction experience to evaluate the probable cause. All of our reports are produced with the sole intent to assist in averting any litigative action, and we will testify with unwavering conviction as to the content of those reports should litigative action arise.

- Blasting Consulting

On the bench, or in the street, the explosive engineers at RMS stand ready to provide the consulting services required for your construction or mining project. Services include but are not limited to the following:
• Blast Plans -- Preparation, Implementation & Oversight
• Blast Design -- Development & Optimization
• Peak Particle Velocity Prediction & Regression Analysis
• Onsite Technical Review and Evaluation

RMS also provides consulting services to Federal, State and Local governments and municipalities. Third party review/oversight services can be provided for all projects requiring blasting for rock removal.
Litigation Support Services

The experts at RMS also have a proven track record of providing successful litigative support. Case experience includes:

• Blasting Damage -- Construction & Mining
• Blasting Injury -- Construction & Mining
• Subrogation -- Construction & Mining
• Arbitration -- Construction

Our experts' training and experience enables them to investigate, explain and conclude in terms that can be easily presented and understood. We opine with conviction, and do not waver when challenged.
Areas of Expertise
Additional Expertise:

Commercial Blasting; Surface Mining Blasting; Explosive Engineering; Use of Explosives; Blasting; Mining and Construction Safety; Blasting Vibration; Explosive and Blasting related Accident and Injury Investigator.
Profile
Rock Management Services, LLC is located in Southern Indiana, near Louisville, KY. The founder, Kurt Gleason, is a graduate of Purdue University with over thirty years of experience in the construction and mining industries. Founded in 2006 to provide litigative support services in the Louisville, KY area, litigative services have now been successfully provided in multiple States.

As the firm expanded, services were added to include quantity surveys and associated costing; explosive engineering and consulting; blasting claims investigation; as well as limited onsite blasting services (Indiana & Kentucky). RMS is, and always has been, strongly committed to serving the needs of our customers, and that commitment is reflected in every project that we do.
Areas Served
All States
Rock Management Services, LLC in the Social Networks

Facebook
Professional Experience
Related Experience:

2006 to Present - Blasting Consultant, Commercial Blasting Expert, Expert Witness
Rock Management Services, LLC (Ramsey, IN) - Blasting Consulting experience includes quantity surveys and final quantity verification; blast plan preparation/ presentation; blast design/blast optimization; vibration & air overpressure analysis; blasting claim investigations; blaster training and blast site management. Commercial Blasting experience includes controlled blasting for commercial construction operations; lift blasting for pit excavation; establishment of non-metal surface mining operations; provision of quarry blasting services. Litigation experience includes commercial blasting disputes; surety bond related actions; subrogation claims; binding arbitration; damage, injury and fatality related actions. Additional experience includes deposition; forensic analysis of blasting data during discovery; rendering of expert opinions; and trial testimony.

Blasting Claims & Litigative support services have been provided for cases in the following States:

• Alabama
• Florida
• Georgia
• Idaho
• Indiana
• Iowa
• Kentucky
• New York
• Pennsylvania
• Rhode Island
• Tennessee
• Vermont
• West Virginia
• Washington

2003 to 2010 - Vice President, Operations/ Manager of Projects, Impact Drilling & Blasting, Inc. (Charlestown, IN) - Responsible for all estimating, bidding and management of mining and commercial blasting services. Projects types included non-metal surface mining, highway, municipal, institutional and private development.

2000 to 2003 - Explosive Engineer, HTA Enterprises, Inc. (Louisville, KY) Responsible for estimating, bidding and execution of projects involving "Precision Blasting"; specialized blasting projects perform in close proximity (less than 25') to existing structures. Resume submitted and accepted by the Corps of Engineer, as Blaster-in Charge, for the "Lock Replacement Project" at the McAlpine Lock & Dam in Louisville, KY.

1996 to 2000 - General Blasting Superintendent/ Estimator
Impact Drilling & Blasting, Inc. (Charlestown, IN) - Responsible for estimating, bidding and on-site field supervision of projects involving mining and commercial blasting services. Projects included highway construction, non-metal surface mining, private developments and site utility trench blasting.

1982 - (Summer Co-op) Laborer, Affholder, Inc. (Bessemer, AL), Responsibilities included jack-leg drill operation, coating and installation of liner plates and other duties associated with the drilling, blasting and lining of a 96" diameter tunnel.

1981 - (Summer Co-op) Equipment Operator/ Driller/ Powderman, Flynn Contracting (Jasper, IN), Responsibilities included drill operation and loading of explosives; excavating and spoiling of blasted overburden; mining, crushing and load out of the extracted coal seam.

1979 to 1980 - Driller/ Powderman, Croker-Gleason, Inc. (Louisville, KY), Responsibilities included drilling, loading and detonation of explosives. Member of the blasting crew. Projects included blasting for the construction of an earth core dam and associated spillway - Bear Grass Creek Flood Mitigation Project.

1972 to 1978 - Driller/ Powderman, Blasting Supplies, Inc. (Georgetown, IN), Part-time employment in the family business with responsibilities including assisting with explosive deliveries, explosive inventorying, drill operation and shot service on non-metal mining and commercial blasting operations.

Other Experience:

1992 to 1996 - Project Manager/ Estimator, H&H Systems and Design, Inc. (New Albany, IN), Responsible for estimating, bidding and managing projects involving the installation of medical diagnostic equipment (i.e., MRI, CT Scanners, X-Ray), in conjunction with the renovation of the associated medical facility, at multiple sites nationally.

1986 to 1992 - Cost Engineer/Project Controls/Construction Manager, Chemical & Industrial Engineering, Inc. (Louisville, KY), Responsible for estimating and scheduling of engineering, procurement and construction management services for Petrochemical and Food Processing design/build projects.

1983 to 1986 - Teaching Assistant, Purdue University (West Lafayette, IN), Classroom monitoring of concrete formwork static and dynamic design instruction, grading of assignments, testing and tutoring services.

1984 - (Summer Co-op) Assistant Construction Inspector, Grissom AFB Peru, IN
U.S. Army Corps of Engineers (Louisville District), Responsibilities included daily on-site inspections, of multiple construction projects, to assure adherence to approved submittals and contract specifications.

1983 - (Summer Co-op) Project Engineer, Affholder, Inc. (Chesterfield, MO), Responsibilities included the inspection of sewer systems, including manhole invert elevation verification, prior to relining (insitu-form).
Licenses
Licenses/Permits:

ATF License Number (18 U.S.C. Chapter 40) 4-IN-061-33-0C-00812
KY Permit to Purchase or Receive Explosives (Renewed Annually)
IN Regulated Explosive Use - Operator PSID # 8186-6097
IN Regulated Explosive Use - Blaster PSID # 8186-6097
DMRE Explosives and Blasting Branch - KY Blasters License #9869

Certification:

MSHA Miner ID: MIIN – M70515220
Office of Surface Mining Blaster Certificate# OSM-942-0066
IN Dept. of Natural Resources Certification #660
Seismograph Operation Certification - Nomis Digital Seismographs
E.I.T. Certification, Indiana No. 86850
Affiliations
Past and Present Society Memberships:

International Society of Explosive Engineers - Member # 9900001
American Association of Cost Engineers
Seminars & Training
Professional Activities:

March 2023 – Approved as an instructor for Kentucky blaster retraining and initial training.

December 2018 – Presenter at the 45th annual Kentucky Blasting Conference. The topic was "Flyrock – Damage, Injuries and Fatalities".

December 2015 – Presenter at the Indiana Society of Mining and Reclamation Blaster Retraining Workshop.

December 2011 – Presenter at Kentuckiana Seismic and Survey, Inc., providing instruction on field procedures and documentation standards required to prepare quality pre-blast survey reports.

January 2009 – Presenter for the topic of explosive safety during the MSHA Part 46 retraining of non-metal mining personnel in Harrison Co., IN.

December 2008 – Presenter at the 35th annual Kentucky Blasting Conference. The topic was "Establishing a Safe Blast Site".

January 2008 – Instructor Certification from the Kentucky Division of Explosives and Blasting.

June 2002 – Successful completion of the Corps of Engineers training course "Construction Quality Management for Contractors Certification".

February 2001 – Successful completion of training for the use of Quest Estimating digitizing software.

March 2000 – Successful completion of the operational training course for Nomis digital seismographs.

September 1995 – Guest lecturer for the incoming Building Construction Technology freshman class at Purdue University.

July 1990 – Successfully completed the PMCI training program, in planning and controlling projects, using Primavera project management software.

May 1989 – Successfully completed the International School of Construction Estimating course in construction cost estimating.
Professional References
References available upon request.
Education
Construction Engineering (Civil) 1985, Purdue University
Associate in Applied Science in Building Construction Technology, 1983, Purdue University