Forensic Mechanical & Plumbing Engineer, Expert Witness and Litigation Support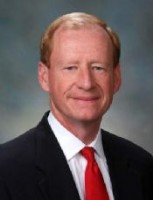 Roger W. Griffith, P.E.
P.O. Box 702
Jefferson City
,
Tennessee
37760

(865) 471-8142

https://rogergriffith.com
► Contact Roger W. Griffith, P.E.
Expert Witness
Forensic Expert
Litigation Support
Speaker
Roger W.Griffith, P.E. provides engineering design, forensic analysis, and expert witness consulting in plumbing, fuel gas systems, HVAC, and fire protection. Specialty areas include hot water systems, scalding, carbon monoxide poisoning related to venting of gas appliances, and legionella.
He has provided expert witness services, including deposition and trial testimony since 2002.
Services
Mr. Griffith is committed to providing investigative engineering, consulting, and expert witness services that are thorough, credible, and timely. As a licensed professional engineer he can assist in the following areas:

Construction Claims: He can review documents, perform site inspections, research industry standards, prepare reports and exhibits, and provide presentations to assist clients to resolve construction disputes involving changes, delays, damages, and impacted labor efficiency as related to building mechanical, plumbing and sprinkler systems.

Design Errors and Omissions: Case review and analysis of HVAC, plumbing, piping, and sprinkler system design work to determine whether the engineering design meets the standard of care for the area and at the time the work was performed. This often requires document review, research, and design calculations.

Litigation Support and Expert Witness: Roger Griffith prepares exhibits and provides testimony based upon independent and impartial investigation, research, analysis, and testing. He also assists clients through the mediation and arbitration process.

Construction Defects: Roger Griffith investigates HVAC, plumbing, fire protection, and piping system failures. After careful research and analysis, Roger provides objective opinions regarding causation and damages.
Litigation Support Services

Roger W. Griffith, P.E. provides expert testimony and litigation support services for plaintiffs and defendants on plumbing, mechanical, and fire sprinkler system defects and failures.

As a mechanical engineer, his training and experience designing plumbing, HVAC, and fire sprinkler systems enable him to offer professional opinions regarding the adequacy of system design, construction, maintenance, and operation.
Areas of Expertise
Appliances
Building Codes
Carbon Monoxide
Construction
Engineering
Engineering Design
Engineering Mechanical
Explosion
Failure Analysis
HVAC
Industrial Equipment
Investigation
Legionella
Malpractice
Mechanical
Pipe Failure
Plumbing
Plumbing Design
Plumbing Failures
Products Liability
Professional Responsibility
Scalding
Sewers
Sprinkler Systems
Water
Additional Expertise:

Scalding; Water Heater Failures; Gas Venting; Carbon Monoxide Poisoning.
Profile
As a mechanical engineer, Mr. Griffith's training and experience designing plumbing, HVAC and fire sprinkler systems enable him to offer professional opinions regarding the adequacy of system design, construction, maintenance and operation. With his experience and training in failure analysis, he can also evaluate equipment failures to determine their root cause.

Roger serves on the American Society of Plumbing Engineers (ASPE) national design standards committee that provides industry guidelines for hot water temperature limits for plumbing systems to prevent scalding.

Areas of expertise include:

* Plumbing Systems and Equipment and associated failures, damages and injury causation
* Plumbing Code Compliance
* Hot Water Systems
* Hot Water Scalding
* Gas Appliances
* Venting of Gas Appliances and Combustion Safety
* Fire Sprinkler Systems
* Construction Defects
* HVAC Systems Design
* HVAC Equipment - Failure Analysis
Areas Served
All States
Roger W. Griffith, P.E. in the Social Networks

Facebook

Twitter

LinkedIn
Professional Experience
1997 to present - Griffith Engineering & Consulting, Inc., Principal
· Designer of mechanical, plumbing and fire protection systems for commercial and industrial projects. Engineer-of-Record on over 3 million square feet of commercial and industrial construction projects, such as convention centers, schools, office buildings,
condominium projects, apartment buildings, hotels, manufacturing facilities, medical office buildings, restaurants, historic buildings, dormitories, fire halls, and maintenance facilities.
· Consultant for architects and owners to address deficiencies in building system design, construction and maintenance practices.
· Expert witness and litigation support related to failures of building mechanical systems.

1983 to 1997 - Tennessee Valley Authority
Various Positions
Quality Manager (1994-1997)
· Trained personnel at all levels of the corporation in problem-solving, root cause analysis, statistical process control, failure modes and effects analysis, and business process re-engineering.
· Presented paper at the Federal Quality Conference in Washington, D.C. on problem-solving for quality teams.
· Sponsored quality team that was selected as a finalist in the RIT/USA Today Quality Cup competition for their problem-solving project.
· Advised quality teams on process improvement methods.
Other positions: Maintenance Supervisor (electric utility), Mechanical Engineer, Maintenance Engineer, Valve & Heat Exchanger Specialist, Nuclear Piping Analyst.
Licenses
Registered Professional Engineer: Alabama, Arizona, Arkansas, Colorado, Florida, Georgia, Illinois, Indiana, Iowa, Kentucky, Louisiana, Maryland, Minnesota, Mississippi, Missouri, New York, North Carolina, Ohio, Oklahoma, South Carolina, Tennessee, Texas, Utah, and Virginia.
Legal Experience & Services
Since 2002, Mr. Griffith has provided expert witness services and litigation support for cases involving HVAC design, plumbing design, pipe failures, plumbing component failures, scalding, water heater failures, and gas furnaces in numerous cases. He has provided deposition and trial testimony.
Affiliations
American Society of Heating Refrigeration and Air Conditioning Engineers (ASHRAE)
American Society of Mechanical Engineers (ASME)
American Society of Plumbing Engineers (ASPE)
• past Vice-President of Technical for East Tennessee chapter
• past Vice-President of Education for East Tennessee chapter
American Society of Sanitary Engineers (ASSE)
American Society of Testing & Materials (ASTM)
International Code Council (ICC)
National Academy of Forensic Engineers (NAFE), Board Certified
National Fire Protection Association (NFPA)
National Society of Professional Engineers (NSPE)
Qualifications
38 years of engineering and management experience, including forensic engineering and expert witness services since 2002. Registered Professional Engineer in 24 states.
Awards & Honors
Graduated with high honors - Magna Cum Laude.
Pi Tau Sigma, Mechanical Engineering Honor Society, past member
Tau Beta Pi, Engineering Honor Society, past member
Seminars & Training
(Partial List)
Law of Construction Defects and Failures – Lewis, Krieg, King & Waldrop, PLLC, 2011
Plumbing Water Systems – Design Considerations, James M. Pleasants Co., 2010
Geothermal Seminar and Drilling Demonstration, Tennessee Valley Authority, 2007
National Electric Code Seminar, National Fire Protection Association (NFPA), 2007
Publications
What is Meant by 'Feet of Head'? ASPE newsletter article, East TN chapter, 2004
Pipe Sizing, ASPE newsletter article, East TN chapter, 2005
Sizing Thermal Expansion Tanks, ASPE newsletter article, East TN chapter, 2004
"NFPA 96 and Building Code Requirements for Commercial Kitchen Hood Systems", presentation to Fire Officials and Building Officials, Sevier County, Tennessee, 2004
Quality Improvement Tools & Techniques; Instructor, TVA University course, 1993 - 1997
Fault-Tree Analysis; Instructor, TVA University course, 1996 - 1997
Professional References
Available upon request.
Education
·Bachelor of Science in Mechanical Engineering, Tennessee Technological University, Cookeville, TN
Graduated magna cum laude.