Forensic Consulting Electrical Engineer and Expert Witness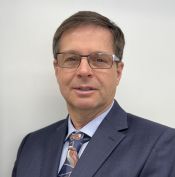 Roger Wilson, P.E., CFEI
22 Via Boyero
Rancho Santa Margarita
,
California
92688

(949) 285-5559

www.forensicelectrical.com/
► Contact Roger Wilson, P.E., CFEI
Expert Witness
Forensic Expert
Litigation Support
Speaker
Roger Wilson, P.E., is a licensed engineer, expert witness, and independent forensic consultant, with over 35 years of experience; over 30 of which is in engineering.
Services
Mr. Wilson provides professional engineering services such as claims investigations, litigation support, and expert opinions to law firms, insurance companies, management firms, and property owners. Mr. Wilson's assignments as a forensic consultant typically involve some combination of personal injury, property damage, or other loss, where electricity is believed to have been involved and litigation has begun or is likely. Mr. Wilson's CV, Professional Fees Schedule, and a rough budget estimate are available by request.
Litigation Support Services

Roger Wilson provides litigation support and expert opinions to attorneys, insurance companies, fire investigators, and private parties for evaluation and analysis of electrical systems, components and products.

Initial 20 minutes of consultation available at no charge.
Areas of Expertise
Accident
Accident Analysis
Accident Investigation
Aerospace
Amusement Parks
Appliances
Arbitration
Arc Flash
Batteries
Building Codes
Computer Failure
Construction
Construction Accidents
Construction Defects
Construction Injuries
Construction Site Work
Corrosion
Electric Devices
Electrical
Electrical Explosion
Electrical Fire
Electrocution
Electrocution
Electronics
Engineering
Engineering Design
Engineering Electrical
Explosion
Failure Analysis
Fire
Fire Investigation
Harbors and Ports
Industrial Accidents
Industrial Equipment
Investigation
Machinery
Malpractice
Manufacturing
Microwave
OSHA
OSHA Construction
OSHA Violations
Personal Injury
Physics
Professional Responsibility
Safety
Safety OSHA
Shock
Technology
Telecommunications
Profile
Mr. Wilson is well-versed in the National Electrical Code (NEC) and has a unique combination of experience and other qualifications, which include: direct field experience; performing detailed inspections of a wide variety of electrical installations; designing electrical systems and installations; specifying and inspecting equipment; and performing forensic investigations for electrical shocks, structure fires, Code compliance, equipment and appliance failures, fires, electrical distribution system problems, arc-flash explosions, personal injuries, electrocution fatalities, etc.

Prior to his engineering career, Mr. Wilson worked for an electrical contracting firm as an electrician's assistant, and he completed a 2-year degreed technical training program for electricians and electrical contractors which provided Mr. Wilson with hands-on installation and maintenance experience with electrical equipment, such as power distribution panels, branch circuit panels, industrial control panels, electrical distribution systems, electric motors, etc.

As an electrical engineer, Mr. Wilson has supervised electrical design work for commercial, industrial, defense, aerospace, governmental, and petrochemical projects, including power distribution systems, switchgear, motor control centers, transformers, motors, lighting systems, telecommunications systems, and security systems.

Although Mr. Wilson's main focus is electrical engineering, he is also licensed to practice mechanical engineering in several states - having passed state licensing examinations and requirements in each of the disciplines of electrical engineering and mechanical engineering.

Mr. Wilson holds a Master of Science (MS) degree from The University of Alabama in Huntsville (UAH) and a Bachelor of Science (BS) degree from Auburn University. Mr. Wilson is certified as a Fire and Explosion Investigator (CFEI) by the National Association of Fire Investigators (NAFI) and is well-acquainted with NFPA 921, "Guide for Fire and Explosion Investigators". Mr. Wilson has held officer positions in the Institute of Electrical and Electronics Engineers (IEEE) and complies with continuing education requirements for his engineering licenses, and certifications.
Areas Served
Mr. Wilson is licensed in each of the following states: California, Arizona, Nevada, Washington, Colorado, Nebraska, Alabama, Georgia.
Professional Experience
Mr. Wilson has over 35 years of varied experience (including over 30 years of engineering experience), which includes forensics, industrial, commercial, residential, petroleum, chemical, military/defense, aerospace, and nuclear.


FORENSIC CONSULTING ENGINEERING (2010 – PRESENT)

Some of the types of forensic cases that Mr. Wilson has worked on:
• Fires and electrical shocks associated with appliances, such as microwave ovens, stoves, coffee makers, power-strips, surge protective
devices, laptops, and battery chargers.
• Arc-flash explosions, causing injuries, property damage, fires, and fatalities.
• Electrical shock injuries and electrocutions from electrical equipment, diesel generators, wiring, devices, utility power lines, and appliances.
• Switchgear, generator, and bus-duct fires and explosions, including a large loss at a major shipping port blamed on water intrusion near an electrical power distribution system.
• Building fires, including shopping centers, apartment buildings, restaurants, and hotels, blamed on electrical equipment, systems, or electrical-related work.
• Examining medium-voltage installations, such as utility substations, transformers, cables, etc., where an injury, fire or explosion had occurred.
• Falls from ladders resulting from electric shock of electricians, maintenance personnel, migrant workers, etc., resulting in injury and/or death.
• Investigation of swimming pool facilities where injuries were blamed on equipment.
• Telecommunications and electronic equipment installations where damage was claimed against the installer, supplier, or utility.
• Stored data losses blamed on failures of computers, network server components, uninterruptible power supplies (UPSs), and surge protectors.
• Vehicle and marine vessel fires, including automobiles, farm equipment, semi-trailer trucks, RVs, electric vehicles, electric golf cars, motorized bicycles, motorcycles, a catamaran, etc.
• Inspections of electrical and electronics equipment reportedly damaged while in transport, during installation, or while being serviced.
• Fires blamed on utility equipment, power poles, and solar panel installations.
• Lightning strikes that damaged electrical installations, equipment, and appliances. Reviewing electrical scopes-of-work, designs, specifications, and services performed where claims were made against electrical service firms, electricians, engineering firms, etc.
• Reviewing electrical work for compliance with codes, standards, design, and safety.
• Inspection of radio station power and communications equipment that reportedly failed due to utility spikes.
• Construction defects claims for a large residential complex where wiring, equipment, and devices were allegedly improperly installed, or improperly specified.
• An oil-drilling rig that was consumed by fire soon after maintenance work was performed.
• Utility power poles struck by vehicles, causing damage, fires, and/or fatalities.
• Stray current and corrosion claims regarding fountains, pools, yachts, and marinas.
• Printed-circuit board electrical component failures, resulting in fire or shock.
• Solar panel (P-V) farm equipment fires blamed on improper installation.
• Injuries due to static-electricity discharges at a manufacturing facility.
• Electrical arc-flash explosions blamed on improper testing of electrical equipment at a large U.S. Government NSA data center, resulting in costly repairs and down-time.


PRIOR TO FORENSIC CONSULTING ENGINEERING (1988 – 2009)

Mr. Wilson's engineering experience prior to becoming a forensic consulting engineer covers a wide range of projects for industrial, commercial, residential, nuclear, aerospace, military/defense, and petrochemical facilities. Some of Mr. Wilson's more significant experience is summarized below:

(2008-2009) TOTAL Deep Conversion Project Refinery Expansion; in Port Arthur, Texas
Served as Lead Electrical Engineer for the largest of four petrochemical units (the Coker Unit) on a massive $2.2B expansion of a TOTAL Petrochemical refinery. Responsibilities included: overseeing electrical engineering designs; specifying major electrical equipment; checking, and correcting vendor document submittals for electrical and mechanical equipment; and developing Electrical Hazardous Area Classification drawings for prevention of fire and explosion; international travel for factory inspections of electrical and mechanical equipment.

(2006-2008) Solar Grade Silicon Plant Expansion; in Moses Lake, Washington
Electrical Engineer on a $600M expansion of Renewable Energy Corporation's silicon bead manufacturing facility. The product was used for the manufacture of solar cells. Responsibilities included: ensuring compliance with Code, specifications, and industry standards; performing detailed inspections of electrical power distribution equipment and structures; investigating concerns of static-electricity build-up in the product conveyance and packaging systems, which posed a risk of explosions, injury, and fatalities.

(2005) Veterans Affairs Hospital; in San Francisco, California
Lead Electrical Engineer for a major renovation and seismic upgrade. Supervised the design for replacement, modification, and addition of electrical power distribution systems and ancillary systems. Developed scopes-of-work and supervised field inspections and load studies of existing electrical systems for code compliance.

(2005) LFG to LNG Conversion Facility; in Irvine, California
Lead Electrical Engineer for a proto-type project which would add a process facility to convert Land-Fill Gas (LFG) collected from a landfill, into Liquid Natural Gas (LNG), to be sold on the market. The new facility would be largely self-sufficient by using new 1.3 MW LFG-fueled generators for the bulk of its electrical power needs.

(2004-2005) Confidential U.S. Government Projects; in Fort Belvoir, Virginia
Lead Electrical Engineer for several confidential U.S. Government projects. Collectively, these projects included the additions of new: buildings, roads, security gates, barriers, switchgear, man-holes, duct-banks, cabling, telecommunications, generators, uninterruptible power supplies (UPSs), utilities, cable TV, computer data rooms, grounding, and lightning protection systems.

(2004) The Aerospace Corporation; in El Segundo, California
Supervisory Electrical Engineer for a design of a new lab building. Overhead track busways were used throughout the labs for power drops. Conventional busways were used in corridors to deliver power to branch circuit panels and track busways. Cable tray was routed throughout the building for lab equipment ancillary wiring. A lightning protection system was included, as well as a wide variety of receptacle configurations in the overhead busways and surface raceways.

(2003-2004) Toyota Automotive Stamping Facilities; in Long Beach, California
Supervisory Electrical Engineer for a variety of projects on a sprawling site, including relocations of machines, installation of new foreign-built stamping machines, adding new overhead busway to provide power to machines, replacing lighting systems, adding underground duct-banks and feeders, the addition of new double-ended substations, new manholes, medium-voltage duct-bank extensions, and a new elevator.

(2002-2003) Boeing C-17 Aircraft Paint Hangar Upgrade; in Long Beach, California
Supervisory Electrical Engineer for increasing the air flow through the hangar as aircraft were being painted and to allow the user better control of air flow, through the use of VFDs. Much of the hangar was classified as NFPA Class I, Division 1 hazardous areas.

(2001-2003) SCE Headquarters Renovations; in Rosemead, California
Lead Electrical Engineer for renovations within Southern California Edison's (SCE) HQ complex. The renovations required expansion of the building's main electrical distribution system, including new k-rated transformers. The lighting systems were replaced with new, in accordance with California's Energy Efficiency Standards (Title 24, Part 6).

(2001) Disneyland Inspection Team; in Anaheim, California
Member of the "ALADAR" engineering inspection team. This team was formed by Disneyland to identify code and safety concerns in anticipation of anticipated state-mandated park inspections. Our team met at the park in the middle of the night, to inspect and operate the attractions.

(1998-2000) Boeing Delta-IV Rocket Plant (now ULA); in Decatur, Alabama
Lead Field Electrical Engineer at The Boeing Company's 1.5M sq-ft Delta-IV Rocket manufacturing plant. The project included: 30 MVA service transformers, 15kV metal-clad switchgear, numerous double-ended 13.2kV-480Y/277V substations, utility tunnels, chemical process areas, welding and milling machines, paint-spray booths, an extensive network of catwalks, bridge cranes, a central plant, a waste impound facility, and a scrap collection facility with a conveyor. Assisted with plant power-ups and shutdowns, responded to RFIs, designed temporary power systems, and inspected installations throughout the expansive site.

(1996-1997) NASA at Marshall Space Flight Center (MSFC); in Huntsville, AL
Engineer for a wide range of projects, including designing DC power systems upgrades for electromagnetic interference and compatibility (EMI/EMC), power system studies, overhead distribution line designs, science lab and machine shop renovations including hazardous gas detection systems, oxygen monitoring systems, lighting systems, and offsite commercial buildings.

(1991-1995) Browns Ferry Nuclear Plant, Unit 3; in Athens, Alabama
Bechtel engineering team member for the restart of TVA's BFNP Unit 3 reactor, after several years of being shut down after a fire. Prepared, checked, and reviewed engineering design documents. Provided engineering support for construction work. Also provided interface with manufacturers, vendors, and other engineering disciplines, to coordinate construction, shutdown, and restart activities.

(1988-1990) NASA Engineering, Science and Technical Services Contract; in Huntsville, Alabama
Member of Technical Staff, assigned to projects related to propulsion, guidance, testing, and launching of the Space Shuttle. Wrote portions of software code for computer programs designed to simulate guidance, control, and performance of the Space Shuttle during lift-off and ascent.
Licenses
Mr. Wilson holds the following licenses to practice Electrical Engineering:
• Alabama License # 21930
• Arizona License # 35633
• California License # E16273
• Colorado License # PE-44045
• Georgia License # PE024322
• Nebraska License # E-8132
• Nevada License # 014825
• Washington License # 46702

Mr. Wilson also holds the following certification via the National Association of Fire Investigators (NAFI): Certified Fire and Explosion Investigator (CFEI) # 16571-9048
Affiliations
Senior Member of the Institute of Electrical and Electronics Engineers (IEEE)

Past Chair for the IEEE Joint Chapter of Power & Energy Society (PES) / Industry Applications Society (IAS), of Orange County, California

Past Vice Chair for the IEEE Joint Chapter of Power & Energy Society (PES) / Industry Applications Society (IAS), of Orange County, California

Senior Member, IEEE Product Safety Engineering Society (PSES)

Member, International Association of Electrical Inspectors (IAEI)

Member, National Association of Fire Investigators (NAFI)

Member, National Fire Protection Association (NFPA)
Qualifications
Professional Engineer, Master's Degree, Certified Fire and Explosion Investigator (CFEI), with over 35 years of experience; over 30 of which is in engineering. Mr. Wilson's CV, Professional Fees Schedule, and a rough budget estimate are available by request.
Education
M.S. in Physics from The University of Alabama in Huntsville (UAH) - 1993
Areas of focus included: Electromagnetic Theory, Electro-Dynamics, Electro-Optics, Solid State Physics, Statistical Mechanics, Kinetic Theory, Classical Dynamics, Quantum Theory, Thermodynamics, Mathematical Methods, and Engineering Seminars.

B.S. in Physics from Auburn University - 1987
Areas of focus included: Electricity and Magnetism, Electronics, Engineering Mathematics, Experimental Physics, Dynamics, Mechanics, Statistical Thermodynamics, Optics, Vector Calculus, Computer Programming, and a variety of laboratory-related science courses.

A.A.S. in Electrical Technology - 1984
Hands-on experience wiring electrical power distribution panels, branch circuit panels, industrial control panels, electric motors, and residential framework, as well as class work for industrial, commercial, and residential electrical-related systems.