Vocational Evaluation and Earning Capacity Expert Witness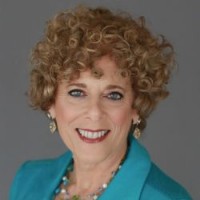 Rona Wexler, M.A., ABVE/D - Wexler Consulting, LLC
15900 Riverside Drive West
Suite 6C
Manhattan
,
New York
10032-1041

(646) 335-5236

https://theemployabilityexpert.com
► Contact Rona Wexler, M.A., ABVE/D - Wexler Consulting, LLC
Expert Witness
Forensic Expert
Litigation Support
Speaker
Wexler Consulting LLC provides expert witness services and reports and regarding employability, earning capacity and job search diligence. Vocational evaluations include transferable skills analysis, local labor market research and determining job search diligence to determine a party's highest level of occupational functioning, earning capacity, or need for further training or education or other assistance to achieve these levels.
Services
Wexler Consulting LLC provides the following services:

- Vocational/Employability Assessment
- Earning Capacity Assessment
• Transferable Skills Analysis
• Labor Market Assessment
• Job Search Assessment

- Family Law, Employment and Personal Injury Matters
• Litigation Support/Consultation
• Forensic Reports
• Expert Witness Testimony
• Litigation, Mediation and Collaborative Divorce Consultation

- Career and Executive Coaching
• Career Transitions, Decisions and Action Plans
• Job Search Evaluation and Coaching
• Interview and Resume Coaching
Litigation Support Services

Wexler Consulting LLC (The Employability Expert) provides litigation support both to plaintiff and defense.

- Employment Litigation
When an employee enters litigation, both plaintiff and defendant need to determine the past and future economic consequences of this event. One key factor is assessing job search diligence to mitigate damages, just one area of Ms. Wexler's expertise.
- Family Law Expert - Determining Spousal Maintenance, Return to Employment and Child Support
An objective, well researched expert evaluation of either spouse helps financial support decisions requests for child relocation because of employment and helps bring matters to settlement. during or after the divorce process in litigation, mediation or collaborative divorce.
Areas of Expertise
Additional Expertise:

Personal Injury Transferable Skills Analysis, Functional Work Capacity, Mitigation of Damages, Employment Agreement, Labor Market Analysis, Employment Litigation, Matrimonial.
Profile
Rona Wexler knows the real world of employment, candidate assessment, effective job search and job placement with over 25 years as a global corporation business consultant & manager, executive recruiter and career counseling. She combines this experience with a vocational evaluator's methodology and current, local labor market research -- a combination the courts find most compelling. Her hands-on experience means that she quickly grasps and clearly explain the party's skills and "placeability" to determine earning capacity. Her work and testimony have earned her respect from all parties. That is why so many referrals come from satisfied clients, opposing counsel and the court as a neutral expert appointment.

She has made numerous presentations about employment, the job search and career transitions and has presented to the Bar Association CLE's in county and state bar associations, New York County Lawyers Association and national law firms. She serves on the NYSBA Family Law Section Executive Committee (Non-Lawyer Professional). As a specialist in employment matters, Ms. Wexler's articles have appeared in the New York Law Journal, the NYSBA Family Law Review and the various ALM publications and Valuing Marital Assets, Aspen Publishing (2011-2017 eds.).
Areas Served
National. Testified in New York Supreme, Connecticut. New Jersey, Pennsylvania and Florida Superior and, U.S. Southern District courts.
Rona Wexler, M.A., ABVE/D - Wexler Consulting, LLC in the Social Networks

Facebook

Twitter

LinkedIn
Professional Experience
Vocational Assessment & Expert Witness consulting:
Wexler Consulting - Vocational & Career Consulting, CEO. Expert Witness consultation and litigation support to attorneys and clients in family law (litigation and collaborative/mediation), employment (Def & P ) & personal injury litigation. Executive and career coaching, career transitions, retooling the job search.
Legal Experience & Services
Trials (jury & bench) and deposition testimony in Florida, New York, New Jersey, Connecticut, Pennsylvania, District of Columbia as employability expert. Produced hundreds of forensic reports.
Affiliations
-American Board of Vocational Experts/Diplomate. Member, Board of Directors
-National Career Development Association
- International Association of Rehabilitation Professionals
- NYSBA Family Law Section Executive Comm. (appointed, Non-Lawyer Divorce Professional)
Qualifications
M.A., Counseling Psychology & Guidance, New York University. Over 25 years experience in job placement, career transition, coaching and consulting individuals from entry level to C-level positions. Extensive business services consultant and manager across many industries, from F100 companies to mid-size & small businesses.
Publications
· Imputing Income: Proof and Perspective from the Court, The Lawyers and The Expert, Nassau County Bar Association, Mineola, NY, January 26, 2016, CLE Presenter and Panelist
- How Employability Assessments Can Be the Breakthrough to Settlement, New York County Lawyers Association, New York, NY, October 13, 2015. CLE Presenter
- How to Determine Diligent Job Search, Matrimonial Strategist, ALM, Aug. 2015. Author
- For Issues of Occupational Capacity and Imputed income, Look to the Employability (or Vocational) Expert, New York State
Bar Association Family Law Quarterly, Spring 2009
· Do you really know how to use a Vocational Expert – especially now? New York County Lawyers Association, Matrimonial
Section, February 10, 2009.
· What Now? Re-entry to the Workforce after Divorce, New York Family Law Magazine, August 2008
· Vocational Experts Help Decide Parties' Ability to Work, New York Law Journal,
February 14, 2008. Co-Authors: Brett Kimmel, J.D. and Rona Wexler, M.A.
· Using Vocational Experts in Matrimonial Cases to Determine Earnings Capacity, Domestic Law Review, Family Law Section,
Westchester Bar Association, October 2004.
· Learning to Market Yourself, A Resume Writing and Job Search Strategy Workshop, Advertising Women of New York,
Advertising Career Conference, 2009, 2008, 2007, 1999.
· The Use of Vocational Evaluation in Matrimonial Decisions, Westchester Women's Bar Association, Matrimonial Committee,
2002; Co-Presenter with Charles Kincaid, Ph.D.
Education
· M.A., Counseling Psychology and Guidance - New York University, New York, NY
· B.A., English Literature - Emerson College, Boston, MA• How to Determine a Diligent Job Search