Construction Safety Expert Witness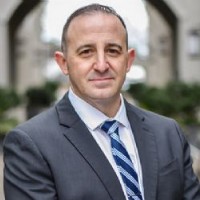 Safety Consulting Specialists, Inc.
7553 Silver View Ln
Raleigh
,
North Carolina
27613

(919) 417-2139

https://safetyconsultingteam.com
► Contact Safety Consulting Specialists, Inc.
Expert Witness
Litigation Support
Speaker
Joe DeFranco, CSP has over 25 years of experience in construction safety and crane safety. He has been a Board Certified Safety Professional since 2001 and has been retained in over 40 cases for construction and general industry matters. Joe is an OSHA 500 Outreach Trainer, an NCCCO Certified Crane Operator and Inspector, an MSHA Certified Instructor, an Independent STAR Assessor, and a professional member of the American Society of Safety Professionals (ASSP).
Experienced in:
-Workplace Accidents, including catastrophic injury and fatality cases
-OSHA & MSHA Compliance and Citation Issues
-MSHA Part 48 & 46
-Accident Investigations
-Multi-Employer Worksites
-Crane Accidents
-Crane Safety
-Mobile and Overhead Cranes
-Rigging & Signalperson
-Fall Protection
-Trenching and Excavation
-Confined Space
-Scaffolding
-Forklift, Aerial Lift
-Struck-By/Caught-Between Hazards
-Electrical Safety
-Chemical Safety including lead, silica, hexavalent chromium and ammonia safety
-Noise
-Machine Guarding
-PPE
-Hand and Power Tool Safety
-Lockout/Tagout
Services
Safety Consulting Specialists provides expert witness, safety consulting, safety training, and crane safety services nationwide. We develop and evaluate safety and health programs and provide safety training such as OSHA 10 & 30 hour, MSHA Part 48 & 46, S.T.A.R.T. Supervisor Training, chemical safety, confined space, rescue, PPE, hand and power tool, machine guarding, trenching and excavation, hazard communication, forklift, aerial lift, welding, scaffolding, competent person, fall protection, lockout/tagout, fire safety, mobile, tower and overhead crane and hoist operator training, rigger and signal person training, CPR & First Aid, electrical safety, lead, silica, hexavalent chromium, ammonia and respiratory protection training.

Safety Consulting Specialists assists clients with accident investigations, OSHA and MSHA matters, site safety audits, project-specific safety plans and AISC certification. We conduct annual and third-party crane inspections and load testing for lattice, telescoping, tower and overhead cranes and provide third-party lift planning and evaluations.
Litigation Support Services

Joe DeFranco has provided expert witness services for numerous cases concerning various safety-related topics for insurance carriers and law firms for OSHA 1910 and 1926 matters including case reviews, written reports, deposition, and testimony. He has handled cases for both plaintiffs and the defense.
Areas of Expertise
Additional Expertise:

Cranes, Rigging & Signaling; Trench and Excavation Safety; Chemical Safety; Machine Guarding; Personal Protective Equipment (PPE); Hand and Power Tool Safety; Welding Safety; Multi-employer Worksites; Heavy Equipment; Electrical Safety; Noise Exposure; Lockout/Tagout; Machine Guarding; Industrial Safety; Aerial Lift; Scissor Lift; Struck-by/caught between Hazards.
Areas Served
All States
Safety Consulting Specialists, Inc. in the Social Networks

LinkedIn
Affiliations
American Society of Safety Professionals (ASSP)
Qualifications
-Board Certified Safety Professional (since 2001)
-OSHA 500 Outreach Trainer
-NCCCO (Certified Crane) Operator-all mobile and tower cranes
-NCCCO (Certified Crane) Inspector-all mobile and tower cranes
-MSHA Certified Instructor
-Certified Independent STAR Assessor
-Professional Member of ASSP (American Society of Safety Professionals)
Education
Indiana University of Pennsylvania, BS, Safety, Health and Environmental Applied Sciences, Safety Science. 1995