Former OSHA Area Director - OSHA / Workplace Safety Expert Witness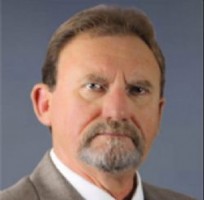 Safety Controls Technology, Inc. (SCT)
Main Office
6993 Pearl Road
Middleburg Heights
,
Ohio
44130

(440) 449-6000

http:safetycontrolstech.com
► Contact Safety Controls Technology, Inc. (SCT)
Expert Witness
Forensic Expert
Litigation Support
Speaker
Safety Controls Technology (SCT) provides review, guidance, and testimony services for legal teams regarding cases involving alleged workplace safety and health violations. Members of our expert witness team have been retained by legal counsel for plaintiffs, defendants and OSHA. SCT's Safety Expert Witness team is headed by Robin Medlock, a former OSHA Area Director. Together, the team serves as OSHA expert witnesses as well as authorities on a variety of other safety topics.
Areas of Expertise
Accident
Accident Analysis
Accident Investigation
Accident Prevention
Accident Reconstruction
Asbestos
Behavioral Safety
Breach of Contract
Concrete
Confined Space
Construction
Construction Accidents
Construction Injuries
Construction Site Work
Crisis Management
Electrical
Electrocution
Engineering
Engineering Mechanical
Ergonomics
Excavations and Trenching
Explosion
Failure Analysis
Fall Protection
Fire
Guardrails
Hazardous Materials
Industrial Accidents
Industrial Equipment
Industrial Hygiene
Investigation
Labor Law
Ladders
Law Firm Consulting
Lockout Tagout
Machine Guarding
Machinery
Management
Manufacturing
Mechanical
Mold
OSHA
OSHA Construction
OSHA Violations
Personal Injury
Powered Industrial Trucks/forklifts
Process Safety
Respiratory Protection
Safety
Safety OSHA
Scaffolding
Slip and Fall
Transportation Construction
Welding, Cutting, and Brazing
Workers Compensation
Wrongful Death
Additional Expertise:

Contractor Safety, Critical Lifts, Intentional Tort, Hearing Loss, Hot Work Permitting, Occupational Noise, Personal Protective Equipment, Rigging & Material Handling, Walking/Working Surfaces, Workplace Fatality / Amputation.
Profile
Before joining Safety Controls Technology in February of 2011, Mr. Medlock served over 33 years in the forefront of occupational safety & health working for the Occupational Safety & Health Administration (OSHA). During his tenure he served in OSHA's Area, Regional, National and State Plan offices completing many assignments critical to the Agency and becoming well respected in the labor and business communities. He is a skilled team builder who believes in the value of providing a safe workplace.

As Area Director of OSHA's Cleveland Office for more than 19 years, he oversaw more than 17,000 inspections and over 40 significant cases which included penalties over $100,000. An expert in OSHA policy and compliance, he has been favorably recognized by OSHA and Department of Labor (DOL) for sustained performance and special projects imperative to the mission of OSHA. Mr. Medlock is an effective communicator and public speaker. He has conducted more than 150 public speaking engagements for the Occupational Safety and Health Administration. An expert negotiator, he has successfully settled thousands of cases involving OSHA Citations in addition to providing testimony for the Secretary of Labor in OSHRC cases.

While serving as Vice President for Safety Controls Technology (SCT), Mr. Medlock has successfully helped manage a professional staff with various job descriptions related to Safety Consultation, Industrial Hygiene, and Occupational Health Services in workplaces throughout the state of Ohio and nationwide. SCT's Expert Witness department is staffed with highly experienced industry professionals and former safety directors/managers from government, manufacturing, and construction.
Consulting Practice
All States
Safety Controls Technology, Inc. (SCT) in the Social Networks

Facebook

Twitter

LinkedIn
Professional Experience
SCT Expert Witness staff CVs available upon request.
Licenses
Certified Safety Professionals (CSP)
Certified Industrial Hygienists (CIH)
Professional Engineers (PE) - Mechanical
OSHA Authorized Outreach Trainers
Seminars & Training
• Aerial Lift
• Air Monitoring
• Arc Flash NFPA 70e
• Asbestos
• Bloodborne Pathogen
• Confined Space
• Crane Operator
• CSA 2010
• Dry Abrasive Blasting
• Electrical Awareness
• Emergency Action Plan
• Excavation and Trenching
• Fall Protection
• Fire Prevention
• Forklift & Powered Industrial Vehicles
• Front End Loader (Bobcat)
• Hazard Communication
• Hazardous Materials
• HAZWOPER
• Heavy Metals Worker Abatement Certification
• Hexavalent Chromium
• Ladder Safety
• Lead
• Lockout/Tagout
• Machine Guarding
• Occupational Noise
• ODOT 1-Day Quality Control Class
• OSHA 10 & 30 in General Industry & Construction
• OSHA Audit
• Personal Protective Equipment (PPE)
• Protective Coatings
• Recordkeeping
• Safety Auditor/ Inspection Training
• Safety Program Development
• Scaffolding
• Silica Awareness
• Site Specific Safety Plan
• Skid Steer Operation
• Traffic Control Flagger, Supervisor & Technician