Mechanical Engineering & Manufacturing / Engineering Product Design Expert Witness - Patent Issues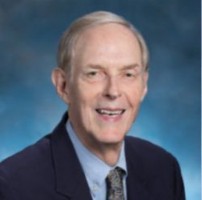 Samuel R. Phillips, PE
20812 Brewer Road
Grass Valley
,
California
95949

(530) 268-2413

https:www.srphillips.com
► Contact Samuel R. Phillips, PE
Expert Witness
Litigation Support
Speaker
Samuel R. Phillips is a consultant in product design engineering, development, and manufacturing, and an expert witness in patent disputes and litigation. A graduate of Caltech (BS and MS) with more than 40 years of product-design and manufacturing-industry experience as a consultant, an engineering and multi-plant manufacturing executive, an engineering manager, a product designer, a technician and analyst, and an expert witness in litigation, particularly in intellectual property, such as patents and trade secrets, and contract disputes.
Services
Mr. Phillips' technical expertise includes industrial and consumer products, electronics products, medical and scientific instruments, machinery, and chemical-process equipment.

More specific areas of technical expertise include:

Building-construction materials, equipment, and tools
Chemical-process equipment: air separation, gas liquefaction, desalination, cryogenics, nanoparticles, pumps, valves, heat exchangers:
Computers, disk drives, displays, monitors, power supplies, keyboards, laptops, notebooks
Consulting and finance
Consumer and home appliances: flame simulators, sump pumps, solar heaters, vacuum packagers, saunas, folding beds, razors, dry shavers
Contract product development
Data-storage equipment: magnetic disks and tapes, optical discs
Design of products, tooling, and manufacturing processes
Digital cameras
Document-, card-, and coin-handling equipment
Electrical connectors; wire and cable; high voltage
Electronic equipment and manufacturing
Engineering and manufacturing management
Engineering-change control
Fluid machinery: flow, vacuum, bearings, seals, and pipe fittings
Heating and cooling equipment
High vacuum
Horticultural equipment
Hydraulic equipment
Liquid-crystal displays (lcds) and shutters
Machine design
Manufacturing and cost management
Manufacturing-process development
Materials: metals, plastics, glass, and ceramics
Mechanisms
Medical, surgical, therapeutic, and scientific apparatus and instruments; "pen" injectors
Mobile phones
New-product introduction
Optics and lasers: welding, cutting, alignment, control of agricultural and construction equipment
Payment cards (credit cards)
Plant layout
Printers and cartridges, copiers, and scanners
Product and industrial design and development
Reverse engineering
Semiconductor equipment
Sports equipment
Stress and vibration
Telecommunications equipment
Test and reliability
Tooling
Litigation Support Services

Engineering and Manufacturing

- Developed and introduced to production the first mass-produced product to use the diode laser. Pioneered the one-man alignment laser, marketed worldwide by Nikon.
- Analyzed manufacturing yields and guided wide-ranging design changes to improve manufacturing and reliability of implantable artificial heart.
- Designed plastic submersible pump which achieved #1 market share through Sears, Roebuck. Half the cost of competitive models. Patented.
- Designed ultrasonically-welded plastic cassettes for analytical gel. Cassettes met stringent criteria for flatness and cost.
- Improved cooling and thermal stability of analytical instruments, to ±0.1 C, setting new standards of analytical accuracy.
- Investigated engineering and manufacturing operations of new ventures in due-diligence teams on behalf of investors.
- Created and taught course in materials and processes to graduate and undergraduate students of product and industrial design.
- Designed cryogenic probe to treat prostate cancer using minimally-invasive surgery.
- Developed high-voltage high-power resistive divider for fusion-energy research at national laboratory.

Management

- Developed new-product introduction procedures for company experiencing growing pains. Recruited and staffed key engineering positions.
- Established and installed engineering-change (eco) procedures which eliminated production bottlenecks typical of fast-growing companies.
- Surveyed operations of plant fabricating heavy steel structures. The recommended changes returned the plant to profitability.
- Advised data-communication-equipment manufacturer on restructuring the engineering and manufacturing departments following acquisition of a company twice its size.
- Coached senior vice president of prominent disk-drive manufacturer on company-wide strategies for cost management.
- Served as interim Vice President of Manufacturing, Manufacturing Manager, Manufacturing Engineering Manager, Vice President of Engineering, Engineering Manager, or Project Manager for companies in startup or transition.
- In a "get-well" team, helped manufacturer of packaging machinery introduce effective systems to operate the engineering and manufacturing departments and respond to orders.
Areas of Expertise
Profile
A graduate of Caltech (BS and MS), Mr. Phillips has more than 40 years of product-design and manufacturing-industry experience as a consultant, an engineering and multi-plant manufacturing executive, an engineering manager, a product designer, a technician and analyst, and an expert witness in litigation, particularly in intellectual property such as patents and trade secrets, and contract disputes.
Areas Served
All states and internationally
Professional Experience
In addition to consulting full-time since 1985, Mr. Phillips has served as:

- Adjunct Instructor of Product Design at Academy of Art College
- Director and Co-Founder at Russian-US Synergies
- Vice President of Manufacturing at RPC Industries
- Manager of Manufacturing Engineering at Spectra-Physics
- Manager of Application Equipment at Raychem
- Manager of Electromechanical Applications at Arkon Scientific
- Vice President of Engineering at Houdaille
- Staff Engineer at Garrett/AiResearch
- Assistant Chief Engineer at Cosmodyne
- Development Engineer at Joy Mfg.

Annually he judges product-design contests: "R&D 100" (R&D Magazine) and "Create the Future" (Tech Briefs).
Licenses
Registered Professional Engineer ("PE"), California
Registered Professional Engineer ("PE"), Illinois and Texas (inactive)
Commercial pilot, instrument, multi-engine, land and sea
Legal Experience & Services
Retained in more than 100 cases, Mr. Phillips is one of the country's most experienced engineering experts, supporting counsel for clients large and small in all roles, including plaintiffs, defendants, patent holders, accused infringers, customers, vendors, licensees, licensors, and former and current employees. His litigation service and experience include

- Class action
- Contract dispute
- Expert reports
- Fraud
- Manufacturing and engineering custom and practice -- standard of care
- Patent analysis: utility and design; US and international
- Patent claim construction
- Patent infringement
- Patent review
- Patent prior-art research
- Patent re-examination
- Patent validity
- Physical deconstruction and analysis
- Pre-litigation consultation
- Product liability
- Technical consulting
- Trade secrets (state and federal; civil and criminal)

He has testified more than 40 times in arbitrations, depositions, hearings (Daubert, Markman, and evidentiary),and bench and jury trial in several jurisdictions:

- Federal Court (Canada)
- International Chamber of Commerce: International Court of Arbitration (London)
- State courts
- US District Courts
- US International Trade Commission
- US Patent and Trademark Office
Affiliations
American Society of Mechanical Engineers
Engineers Association of Nevada County
IEEE Consultants' Network of Silicon Valley
Nevada County Economic Resource Council
Optical Society of Northern California
Order of the Engineer
Sierra Nevada Mining & Industry Council
Society of Manufacturing Engineers
Society of Motion Picture and Television Engineers
Awards & Honors
US Patent 6,270,732
US Patent 3,822,967
US Patent 3,037,803
US Patent 3,032,364
Seminars & Training
Advanced Laboratory Exposition & Conference
American Society of Mechanical Engineers
DuPont/Technical Sales
Golden Gate University School of Law
IBM Almaden Research Center
Institute of Management Consultants
Instrument Society of America
Menlo Park Chamber of Commerce
Professional and Technical Consultants Association
Raychem Sales Training
Professional References
Mr. Phillips has been retained by some of the continent's largest law firms as well as local counsel, and he has assisted in litigation by major corporate clients, including Curtiss-Wright, Energizer, Foxconn, Hewlett-Packard, Kodak, Kyocera, LG, Lucky Stores, Mott, Nellcor Puritan Bennett, Nibco, Rayovac, Remington, Ricoh, Samsung, Schick, Sears, Sony Etak, Stanley Black & Decker, Tatung, and Tokyo Electron.
Education
MS, mechanical engineering, California Institute of Technology
BS, engineering, California Institute of Technology
Postgraduate studies in accounting, engineering, and management