Security Expert Witness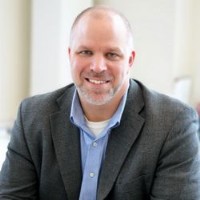 Sean A. Ahrens, M.A, CPP, CSC, BSCP, FSyl
Please Call
Chicago
,
Illinois
60051

(833) 247-3677

https://www.ahrenssecurity.com
► Contact Sean A. Ahrens, M.A, CPP, CSC, BSCP, FSyl
Expert Witness
Litigation Support
Speaker
Based in Chicago, Illinois, Sean Ahrens is a distinguished security consultant and expert witness with a focus on premises liability and security negligence. His comprehensive expertise spans the nuances of workplace violence, negligent hiring processes, training methodologies, cutting-edge security technology, architectural considerations, foreseeability, and supervisory practices. Throughout his professional journey, he has collaborated with a diverse range of clients, employing a systematic approach to unearth and remediate vulnerabilities inherent in architectural designs, security infrastructures, and operational procedures. By harnessing and analyzing pertinent public data, Mr. Ahrens consistently empowers his clients to make judicious decisions concerning their business risk profiles. In addition to being a consultant, he channels his extensive skill set to advocate for those unjustly harmed or those rightfully seeking relief.
Services
Sean Ahrens possesses an in-depth, current, and detailed understanding of security management, security programming, premises negligence, and premises liability and foreseeability. He excels at simplifying complex data, presenting it through intuitive graphical representations to ensure clear comprehension by jurors and litigants. The following are his areas of expertise: Alarms; Apartment/Condominium Security; Crime Foreseeability; Hotel Security; Inadequate/Negligent Security; Parking Lots/Garages; Premises Liability; Security Management; Surveillance; Workplace Violence.

Security Technology
-Access control
-Alarms
-Duress systems
-Surveillance

Physical or Architectural Security
-Compartmentalization
-Barriers
-Locking/Keying
-Lighting

Security Operation & Staffing
-Policies, procedures, adequacy of staffing, training and more

Apartments
-Mr. Ahrens has assessed dozens of apartments and created design standards for these facility types.

Hospitality, Hotel and Motel
-Hotels, motels face several threats and several vulnerabilities.

Parking, Garage & Lots
-Commonly the third highest environmental location for a criminal act.

High-Rise & Office
-Sean Ahrens has assessed and designed multiple class A office buildings and corporate headquarters.

Club, Bars & Entertainment
-Mixing alcohol with entertainment factors can lead to a loss.

Manufacturing
-According to the Violence Project, blue-collar, not white-collar environments are more likely to experience a workplace violence event.

Workplace Violence
-The damages workplace violence events can have are incalculable.
Litigation Support Services

Sean Ahrens is a practicing security consultant and security expert witness based in Chicago, Illinois who offers security consultation, investigation, analysis, and unbiased opinions to premises liability and security negligence cases.
Areas of Expertise
Additional Expertise:

Armed Assailant "Active Shooter"; Training; Operations; Alarm; Surveillance; Access Control; Intrusion Detection; Locking; Crime Prevention Through Environmental Design (CPTED); Lighting; Apartment/Condominium Security; Parking Lots/Garages; Commercial, Retail; Industrial; Entertainment.
Profile
Mr. Ahrens is a premises liability expert with over 20 years of experience focusing on assessment, preparedness, workplace violence, negligent hiring, training and supervision, armed assailant "active shooter", operations, alarm, surveillance, access control, intrusion detection, locking, crime prevention through environmental design (CPTED), lighting for apartments, hospitality, parking, commercial, retail and many others.

He holds a number of certifications. He is a former Crisis Prevention Instructor, Board Certified in security management as a Certified Protection Professional (CPP), a Board Member with the International Association of Professional Security Consultants and holds their Certified Security Consultant (CSC) designation. He is also a Fellow with the Security Institute and former Building Certified Security Professional.

He has 55+ testimonials on his linked in page, which articulate the positive participation in his Clients projects.

**Initial case evaluations/discussions are welcomed and do not incur charges.
Areas Served
All States, Illinois.
Sean A. Ahrens, M.A, CPP, CSC, BSCP, FSyl in the Social Networks

Facebook

Twitter

LinkedIn
Professional Experience
Nearly three decades of working in security management as a security consultant.
Legal Experience & Services
Upon request
Qualifications
Sean Ahrens provides security consulting thought leadership, resilience planning, assessment, and security systems design to clients across various sectors and regions. With over 20 years of experience in the security industry, he has earned several credentials, including CPP, BSCP, and CSC, that demonstrate his expertise and professionalism.
Awards & Honors
Sandy Jones Volunteers of the Year
2019 US Outstanding Security Consultant Finalist
2014 Security Cites – Grand Platinum Award Winner
2014 Security Cites – Most Innovative Corporate Security Project
Client excellence - Kingdom Tower; Kingdom of Saudi Arabia (KSA)
Seminars & Training
He speaks up to 5 times a year on various security topics.
Publications
51 publications over the last 3 decades, one book, and one self published guide. Learn more here: https://www.linkedin.com/in/seanaahrenscpp/
Professional References
Upon request