Pain Management, Traumatic Brain Injury (TBI) and Neurology Expert Witness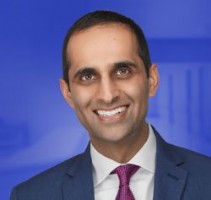 Shawn Zardouz M.D. Inc
520 Superior Ave
Suite #205
Newport Beach
,
California
92663

(949) 764-1475

https://www.drzardouz.com
► Contact Shawn Zardouz M.D. Inc
Expert Witness
Litigation Support
Speaker
Shawn Zardouz, M.D. is a highly qualified double board-certified specialist in pain management and neurology who provides expert witness testimony. He completes independent medical examinations, fitness for duty evaluations and disability insurance examinations. He has been an expert in many depositions and lectured to over hundreds of attorneys as it pertains to the fields of pain management, neurology, and traumatic brain injury.
Services
Dr. Zardouz is available for independent medical examinations, record reviews, depositions, and fitness for duty evaluations.
Areas of Expertise
Additional Expertise:

Post-traumatic Epilepsy, Cervical Whiplash, Cervicogenic Headache, Occipital Neuralgia, Migraine and Tension Headaches, Discogenic Disease, Soft Tissue Musculoskeletal Injury, Traumatic Spinal Cord Injury, Carbon Monoxide Poisoning, Regenerative Medicine.
Profile
Dr. Shawn Zardouz is one of approximately 400 physicians in the country who are double board certified in Pain Medicine and Neurology. Dr. Zardouz began his studies at Johns Hopkins University where he graduated with a Bachelor of Arts in Public Health. He earned his medical degree from Wayne State University in Detroit, Michigan and graduated with a distinction in biomedical research. He completed his medicine internship at Loma Linda University Medical Center where he was named intern of the year. He then completed his neurology residency at University of California San Diego (UCSD). He stayed an additional year to complete his pain medicine fellowship at UCSD, which is regarded as the top fellowship program in the country by the American Academy of Pain Medicine.
Areas Served
All States
Licenses
Double Board Certified in Neurology and Pain Management
Affiliations
Hoag Hospital in Newport Beach and Irvine