Mobile Devices, Wireless Networks and Telecommunications Expert Witness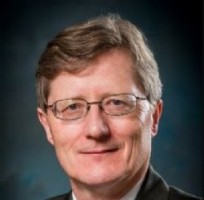 Sigurd Meldal, Dr.Sc.
413 Claremont Way
Menlo Park
,
California
94025

(650) 209-0068

quandarypeak.com/software-experts/sigurd-meldal/
► Contact Sigurd Meldal, Dr.Sc.
Expert Witness
Litigation Support
Speaker
Sigurd Meldal is a Professor in the Department of Computer Engineering at San Jose State University and the Director of the Cybersecurity + Big Data Initiative at SJSU. He has testified in federal court and been deposed multiple times as an expert in computer science, computer engineering and software engineering. He has provided technical opinions regarding mobile devices, networks, wireless telephony, databases, service-oriented architectures, web systems, and geospatial positioning.
Services
Dr. Sigurd Meldal provides expertise and services in the following areas:

Mobile and wireless software, operating systems, and applications
iOS, Android, Windows Phone, BlackBerry OS (bbOS), Qualcomm Brew, Symbian, Windows 8

Telecommunications and network protocols
GSM, CDMA, WCDMA, LTE, 802.11, WiFi, WAN, TSL, Rapide, protocol specification

Mobile device and smartphone hardware
iPhone, iPad, Qualcomm Mobile Station Modem (MSM) architectures and systems-on-a-chip (SoC), ARM processors, BlackBerry, Google, HTC, and Nokia devices

Operating systems (OS)
MacOSX, Unix, Linux, Windows

Cyber security and big data
Public policy, cyber risk management

User interface design
iOS, Android, Windows, BlackBerry

Design methodologies and tools
Object oriented programming and design, UML, design patterns, soft formal verification and testing, concurrent systems design

Distributed systems
Cloud architectures, services-oriented multi-tiered architectures

Programming languages
VHDL, C, C++, C#, Java, assembly languages, Fortran, Cobol, Simula, Snobol

Databases
SQL, MySQL

Software architecture and distributed systems
Service-oriented architectures, networked server architectures, architecture prototyping frameworks, architecture description languages, large-scale conformance checking, and other areas

Other
Geographic information systems, bioinformatics, software and computer engineering accreditation/professional standards
Litigation Support Services

Dr. Meldal has provided technical opinions in IP litigation regarding mobile devices, networked systems and services-oriented architectures. In particular, he has assisted in litigation and related processes involving smartphones, wireless communication and telephony, networked database systems, location-oriented web services, and mobile device positioning systems.
Areas of Expertise
Cell Phone
Computer
Mobile Devices
Software
Software Engineering
Software Failure
Software Patent
Technology
Telecommunications
User Interface Design
Wireless Communication
Wireless Networks
Wireless Technology
Profile
Well known as an influential scholar in the computer science community for his discoveries and inventions in the areas of software engineering, computer programming, and theoretical computer science.

Serves as Director of the Cybersecurity + Big Data Initiative, where he is spearheading new research and graduate programs in cyber security and data sciences.

Previously served as Chair of the Department of Computer Engineering at San Jose State University, where he remains a tenured faculty member in both the Computer Engineering and Computer Science Departments.

Has testified in federal court and been deposed as an expert witness about iOS, Android, AMSS, and Blackberry software running on Apple, Qualcomm and other mobile hardware platforms, as well as more generic software systems and networked server architectures.

Co-authored the seminal paper on the algebraic foundations of non-deterministic operators, which has been widely cited by his academic peers in related research publications.

Was a senior researcher in the project developing the Rapide language framework for prototyping of distributed architectures and the abstraction mechanisms necessary for large-scale conformance checking.

Authored the curriculum for Cal Poly's new undergraduate degree in software engineering and San José State University's new BS and MS Software Engineering degrees.

Has worked with universities in India and China to establish collaborative frameworks for student and faculty exchanges, and for dual or joint degree programs bringing together students from different countries into one educational context.

Has published a book and more than 60 peer-reviewed technical papers on a broad spectrum of practical and theoretical subjects in software engineering and computer science.
More Information
Sigurd Meldal, Dr.Sc. in the Social Networks

LinkedIn
Awards & Honors
Fulbright-Hays Fellowship - 1986
The Carl-Erik Fröberg Prize - 1987
Certificate of Special Recognition from the U.S. House of Representatives - 2000
Certificate of Recognition from the California State Assembly - 2000
Education
Dr. Scient. in Informatics, University of Oslo, 1986

NATO Advanced Science Institute on Concepts of Distributed Programming, Marktoberdorf, 1984

Cand. Real. in Informatics, University of Oslo, 1982

Cand. Mag., with Minor in Mathematics and Statistics, University of Oslo, 1979