DOT, FMCSA and Transportation Expert Witness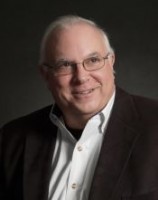 Smart Fleet Management LLC
13507 S. 20th Street
Bixby
,
Oklahoma
74008

(918) 671-0678

https://www.smartfleetmgmt.com
► Contact Smart Fleet Management LLC
Expert Witness
Litigation Support
Speaker
Mr. Smart has 50 years of experience in transportation & fleet/driver management. This includes but is not limited to operations, maintenance, specifications, DOT & FMCSA regulations/compliance, driver training & safety, transportation personnel management, drug and alcohol program management, risk management, accident prevention, maintenance of driver and equipment maintenance files.
Services
Leslie Smart provides services in the following areas of expertise:

DOT
FMCSA
Accident Investigation
Bus & Truck Safety/Accident
Car & Truck Rental
Driver Behavior
Hazardous Materials
Infotainment & Telematics Systems
Oil & Gas
Risk Management
Tires
Tractors
Transportation Engineering
Transportation Safety
Trucking
Safe Loading / unloading of trucks, tractor trailers & containers.
Safe Truck Load Retention & securement
Driver program management
Safe fleet operation & industry best practices
DOT/FMCSA regulation & compliance
Fleet Maintenance – both internal, through fleet management company, and by contract with established national companies such as Penske & Ryder.
Safety OSHA
Safety – Training; Manuals; Operations (Fleet & Warehouse)
Safety Training - Drivers & back office personnel re fleets
Slip and Fall
Seat Belts (in my case vehicle occupant sensor & it performance/lack thereof comes to mind)
Vehicle Restraint System (e.g. system also should include functioning air bag system if properly equipped)
DOT regulations & compliance
FMCSA regulations & compliance
Security – plant, manufacturing facility & associated personnel
Strategic planning
Research
GPS
Telematics
Law Firm Consulting
Brakes – Light vehicles; Trucks; Tractor Trailers; Vans; SUV's etc
Emergency Response & Management
Crisis Management
Litigation Support Services

Les provides unbiased and impartial expert testimony and litigation support services for both plaintiff and defense attorneys.

He has performed as an expert witness for the plaintiff in an injury law suit involving a truck that resulted in a multi-million-dollar settlement through mediation subsequent to his deposition.
Areas of Expertise
Accident
Accident Analysis
Accident Investigation
Accident Prevention
Behavioral Safety
Bus Safety
Car Accident
Dot
Driver Safety
Drugs
DUI
Fall Protection
Fleet Operations
Fmcsa
Hazardous Materials
Highway Safety
Human Factors
Hydraulics
Industrial Accidents
Investigation
OSHA Violations
Risk Management
Safety
Safety OSHA
Security
Slip and Fall
Telematics
Transportation
Trucking
Trucking Accident
Wrongful Death
Additional Expertise:

DOT & FMCSA Compliance; Trailer Load Expert; Hazmat Transportation Expert; Truck and Tractor Trailer Specifications Expert; Truck Maintenance Expert; Truck & Driver Safety Expert; Driver & Fleet Compliance; Distribution - Truck; Tires; Cargo Retention (Tractor Trailer).
Smart Fleet Management LLC in the Social Networks

Twitter
Professional Experience
Professional Associations: Member of N.A.F.A. & N.T.E.A.
Extensive experience using Penske, Ryder and other providers under contract.
Affiliations
National Association of Fleet Administrators
National Truck Equipment Association
Publications
Published author for Business Fleet; Work Truck & Heavy Duty Trucking. (A dozen articles or more may be found on the Business Fleet website: www.businessfleet.com search for his name.)
Education
BS, 3 yrs of study completed. Concordia University, Montreal Quebec