Forensic Psychiatry, Psychiatric IME, Fitness for Duty/Threat Assessment Expert Witness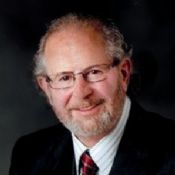 Stephen M. Raffle, M.D. & Associates
35 Wolfe Grade
Kentfield
,
California
94904

(415) 461-4845

(415) 461-4039

https://psychiatristexpertwitness.com

Send an email
Expert Witness
Forensic Expert
Stephen M. Raffle, M.D. has conducted over 5,000 psychiatric evaluations and testified in over 150 civil and criminal trials as an expert witness, Board-Certified in Forensic Psychiatry and (general) Psychiatry. He has conducted thousands of Fitness for Duty and Threat Assessments for employers. His expertise in diverse cases strengthens the quality of service he provides: e.g., civil and criminal litigation, employment litigation/Undue Influence/Testamentary Capacity/ Neuropsychiatry/Dementia. He is skilled at describing psychiatric findings in a logical, articulate manner.
Services
Stephen M. Raffle, M.D. provides the following services:

Forensic Psychiatry
Expert Witness in litigation and administrative matters
IME (Independent Medical Examination) and report of findings
Review of Records
Assessment of Emotional Distress, PTSD, Malingering, Secondary Gain, Diagnosis, Prognosis
Fitness for Duty and Threat Assessments

Areas of special expertise applied in civil and criminal cases include particular expertise with PTSD (Post-Traumatic Stress Disorder) and Chronic Pain syndromes, as well as assessing malingering, Fitness for Duty and Threat of Violence; Psychosomatic Medicine, Psychogenic Pain, Traumatic Brain Injury (TBIs) and other Dementias, Testamentary or Diminished Capacity, Insanity, Dangerousness, False Memory Syndrome, Harassment, Discrimination and Other Tortious Acts, Wrongful Termination, Risk/Threat Workplace Violence Assessment, Fitness for Duty, Employment Litigation, Sexual Molestation, Children, Adolescents and Adults, Stalking, Medical Malpractice, Substance Abuse, Undue Influence (Including Cults), Toxic Exposure, Product Liability, Catastrophic Injury, Temporary and Permanent Disability, Need for Treatment, Medical Records Review, Mental Evaluation. Dr. Raffle speaks and writes on the topic of the examination and cross-examination of mental health expert witnesses.
Litigation Support Services

Dr. Raffle's qualifications to be an expert witness in a case with psychiatric aspects are enhanced by a career teaching attorneys on the cross-examination and direct examination of mental health expert witnesses, at Hastings College of the Law Trial Advocacy Program. Discovery and cross-examination of experts can introduce new evidence if approached with a practiced eye. Over 37 years in practice have provided Dr. Raffle with considerable experience. His extensive medical background in clinical psychiatry, and teaching on the psychiatric aspects of chronic pain in the UCSF Medical School Dept. of Orthopedics enhance his ability to zero in on medical evidence otherwise "hiding" from an untrained eye.
Areas of Expertise
Additional Expertise:

PTSD
Profile
Dr. Raffle has consulted for attorneys, insurers, employers and judges. His track record and experience is impressive: over 5000 psychiatric evaluations, 500+ depositions, 150+ trials, a successful clinical practice, teaching career at U.C. Medical School, and Hastings College of the Law where, for 11 years he taught lawyers the examination and cross-examination of expert witnesses.

Dr. Raffle's qualifications and demeanor are assets in the courtroom, as is his ability to give testimony to present facts and explain his conclusions in manner jurors can follow with ease.

Dr. Raffle's expertise is well-established in the areas of (1) Post-Traumatic Stress Disorder (PTSD); (2) Psychiatric Elements of Chronic Pain, (2) Emotional Distress and Pain, intentional and unintentional, (3) Psychosomatic Medicine, (4) Workplace Fitness for Duty, Threat/Violence Assessments, Psychiatric Disability, Wrongful Termination, Sexual or Other Harassment, and ADA (5) Probate Court: Will Contests, Testamentary or Diminished Capacity, Undue Influence, Dementias (6) Traumatic Brain Injury (7) Criminal Responsibility, (8) Toxic Torts. He is very familiar with the legal process, including Federal Court, Maritime Law, Worker's Compensation and Employee Dispute Resolution Proceedings.

Dr. Raffle has conducted psychiatric assessments, testified and consulted throughout North America, including but not limited to: Washington D.C., Nevada, Arizona, Illinois, Ohio, Minnesota, Oregon, Alaska, Washing (State), Toronto, Canada, and most counties in California. His reputation extends internationally.
Consulting Practice
All States and Canada
Stephen M. Raffle, M.D. & Associates in the Social Networks

Facebook

LinkedIn
Professional Experience
Assistant Clinical Professor, Psychiatry, University of California, San Francisco, School of Medicine 1980-2001 (Instructor, Psychiatry 1974 1980)
Assistant Clinical Professor, Orthopedic Surgery (as a Psychiatrist),
University of California, San Francisco, School of Medicine 1983-2001
Faculty, Center for Trial and Appellate Advocacy Hastings College of Law 1985-2000
Psychiatric Residency Instructor, Herrick Hospital 1972-1983
Senior consultant, Work Trauma Services, San Francisco (Present)
Qualified Medical Examiner (Q.M.E.), State of California Department of Industrial Relations 2006-07, 2009-Present
Senior consultant, United States Postal Service Threat Assessment Team 1994-2000
Independent Medical Examiner, State of California Workers' Compensation Appeals Board 1979-1993
Compensation Appeals Board 1979-1993
U. S. Dept. of Labor, Independent Medical Examiner, Longshore and Harbor Workers' Act; since 1979
Consultant to: Administrative Law Judges of Social Security Administration; Alameda County Personnel Dept., 2nd opinions for Sheriff's Dept.; Herrick Hospital, Berkeley, California; Psychiatric consultant - Neurological Rehabilitation Unit; Headquarters 5th United States Army, Psychiatric Liaison to Judge Advocate General, 5th United States Army
Licenses
1969 to Present - State of California
Formerly (1989-2006) - State of Alaska
Legal Experience & Services
Sample:

Legal Testimony in Court and Deposition
Federal, State, Civil, Criminal, Appellate, Military and Administrative Jurisdictions
Consultant to Attorneys, Throughout North America on-site and at offices in San Francisco Bay Area
Independent Medical Examinations
Reports of Findings, Diagnosis and Prognosis
Medical Records Review

Sample of Clients:

International and Local law firms, including, for example, Littler Mendelson, Ropers Majeski, Squire Sanders in recent years
Multinational and local businesses including Fortune 500 companies, for example, Chevron, Tesoro/Golden Eagle, PG&E, U.S. Postal Service

Public Defenders: Counties of Alameda, Contra Costa, Santa Clara, Mendocino,
San Francisco, Santa Cruz, Monterey and Solano, California; Anchorage and Palmer, Alaska

District Attorneys: Counties of Del Norte, Mendocino, Amador, Yolo, California;
Anchorage, Alaska United States Attorney in California and Alaska

United States Attorney - Eastern District of California, Northern District of California, Districts in California

Private and Municipal entities

Specific references provided on request and with relevancy to case at hand.
Affiliations
1989 to Present, American Medical Association
1989 to Present, California Medical Association
1972 to Present, American Psychiatric Association and Northern California Psychiatric Society
1984 to Present, American Academy Psychiatry and Law
1994 to Present, California Academy of Medicine
1998 to 2004, Fellow, Royal College of Medicine (Member, Forensic Psychiatry Committee)
Qualifications
Board Certified in Psychiatry by the American Board of Psychiatry and Neurology (since 1977)
Board Certified in Forensic Psychiatry by the American Board of Psychiatry and Neurology (since 1994 when the specialty was first introduced as "Added Qualifications in Forensic Psychiatry")
University of California, San Francisco, School of Medicine Assistant Clinical Professor, Psychiatry (1980 to 2001)
University of California, San Francisco, School of Medicine Assistant Clinical Professor, Orthopedic Surgery (1983 to 2001)
Center for Trial and Appellate Advocacy Hastings College of Law Faculty 1972-83 Herrick Hospital Psychiatric Residency Instructor, Training Program (1985 to 2000)
University of California, San Francisco School of Medicine Instructor, Psychiatry (1974-1980)
Awards & Honors
1973 to 1978 Chairman, Committee on Informed Consent. In 1978, this committee merged into Committee on
Psychiatry and Law
1976-87 Task Force about the Role of the Psychiatrist in the criminal law process, Northern California Psychiatric Society
1983-86 Education Committee, Northern California Psychiatric Society
Publications
As Leader, Presenter or Panel Member: Seminars and Training:
2015 "Malingering," John L. Hill Law Offices, Attorneys in a civil litigation, personal injury, and Workers' Compensation practice.
2011 Stalking Summit (San Francisco DA's Office): Role of the Psychiatric Expert Witness; Examination and Cross-Examination
2011 "A Few Thoughts About the Direction Examination and Cross Examination of a Mental Health Expert Witness in Workers' Compensation Proceedings," Sacramento County Bar Association, Featured Speaker
2010 Post Traumatic Stress Disorder and Other Stress Response Syndromes, Industrial Claims Association of San Francisco, Featured Speaker
2009 Fitness for Duty and Employment Law Seminar, Kaiser Permanente, Featured Speaker
2009 "Suicide Prevention," and assistance with preparation of suicide prevention materials for Employee Assistance Program at California's largest utility
2009 "Threat Assessment in the Workplace," for Regional Medical Unit Personnel, United States Postal Service
1996 Management Circle, The Public Pension Fund Forum for New Trustees Conference: "Chronic Pain Syndrome: An Interdisciplinary Approach"
1995 Institute for International Research, Controlling Disability Payments
in the Public Pension Plan: "Permanent and Stationary is not Forever"
1992 American Bar Association, National Meeting: "Sexual Discrimination in the Workplace"
1990 Merritt-Peralta Medical Center, Oakland, CA: "Assessment of Chronic Pain"
1989 U.S. Postal Services: "Crisis Management for Psychiatric Emergencies"
1985 California Applicant Attorney's Association: "Psychiatry and Workers'
Compensation Law" (a twelve hour course presented by me over four days)
Professional References
Professional references gladly provided on a case-by-case basis
Education
University of California, Berkeley, California A. B. Physiology (1962)
The Chicago Medical School, Chicago, Illinois Doctor of Medicine (1966)
Articles Published by Stephen M. Raffle, M.D. & Associates