Forensic Psychological and Psychiatric Evaluations Expert Witness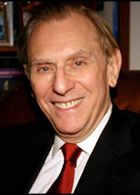 Stephen Reich, Ph.D., J.D. - The Forensic Psychology Group
141 East 55th Street
Suite 2A
Manhattan
,
New York
10022

(212) 935-6133

www.forensicpsychologyexperts.com
► Contact Stephen Reich, Ph.D., J.D. - The Forensic Psychology Group
Expert Witness
Forensic Expert
Litigation Support
Stephen Reich, Ph.D., J.D. is a forensic psychologist who is also an attorney. Dr. Reich directs the Forensic Psychology Group, a team of leading providers of expert forensic psychological and psychiatric services. He testifies as an expert witness in courtrooms around the nation -- in state and federal courts as well as military courts-martial. Dr. Reich has an extraordinary depth of knowledge and experience in forensic psychological issues and is widely known for his expertise in criminal, employment discrimination, civil, and immigration cases. Reporters from Time Magazine and Newsweek have quoted Dr. Reich in their stories on high profile cases, and he has appeared as an expert commentator on radio and network television in the United States and worldwide.
Services
Dr. Reich assists attorneys with a broad range of expert witness services, including psychological and psychiatric consultation, expert evaluation, psychodiagnostic testing, expert psychological reports, and expert witness testimony in many aspects of the law:

- Criminal Cases
Courtroom Testimony
Criminal Responsibility
Adolescent Psychological Testing
Military Courts Martial
Competency to Waive Miranda
Competency to Stand Trial
Ability to Assist Counsel
Diminished Capacity
False Confessions
Mitigation
Juvenile Competency
PTSD Trauma
Traumatic Brain Injury
Addiction Disorders
Dementia
Parole Evaluations

- Immigration
Political Asylum Evaluations
Extreme and Exceptional Hardship
Spousal Abuse
U Visas
Deportation Defense

- Employment Law
Sexual Harassment
Retaliation
Age Discrimination
Racial Discrimination
Religious Discrimination
Disability Discrimination
Harassment
Hostile Work Environment
GLBT Gay Lesbian Bisexual Transgender

- Negligence and Injury Law
Personal Injury
Medical Malpractice
PTSD and Trauma
Car Accident Injuries
Product Liability
Workplace Injury
Failure to Diagnose
Misdiagnosis
Surgical Errors
Burns
Wrongful Death
Defective Products
Toxic Torts

- Additional Expert Areas
Social Security Disability
Workman's Compensation
Testamentary Capacity
Independent Medical Exams (IME's)
Dementia
Areas of Expertise
Brain Injury
Burns
Car Accident
Child Abuse
Civil Rights
Competency
Construction Accidents
Criminal
Criminal Mitigation
Criminal Responsibility
Dementia
Diminished Capacity
Employment
Employment Discrimination
Environmental
Forensic Psychiatry
Forensic Psychology
Independent Medical Exams (IME)
Labor Law
Litigation
Medical Malpractice
Medical Records
Medical Review
Neuropsychiatry
Neuropsychological Testing
Neuropsychology
Personal Injury
Post-Traumatic Stress Disorder (PTSD)
Premises Liability
Products Liability
Psychiatric Evaluation
Psychiatry
Psychological Assessment
Psychological Evaluation
Psychology
Sexual Harassment
Testamentary Capacity
Toxic Tort
Traumatic Brain Injury (TBI)
White Collar Crime
Workers Compensation
Wrongful Death
Consulting Practice
All States
Licenses
1974 - present
New York State Education Department
New York State Board For Psychology
#004511
Legal Experience & Services
Dr. Reich has assisted the legal community with forensic psychological evaluations in countless criminal, immigration, employment, and civil cases. For three decades, he has provided unbiased psychodiagnostic evaluations, forensic reports, and courtroom testimony. As one of the few forensic psychologists in the United States who is also an experienced attorney, Dr. Reich brings rare wisdom and poise to the stand. His psychological insight and legal background are helpful in the preparation of a case, and have proved to be significant assets in the courtroom.
Affiliations
American College of Forensic Psychology
American Psychological Association
New York State Psychological Association
Association of the Bar of the City of New York
New York State Bar Association
National Employment Lawyers Association
National Association of Criminal Defense Lawyers
New York Criminal Defense Lawyers' Association
American Immigration Lawyers Association
Publications
Reich, S. California Psychological Inventory: Profile of a Sample of First-Year Law Students. Psychological Reports, 1976, 39, 871-874.

Reich, S. Strong Vocational Interest Blank Patterns Associated with Law School Achievement. Psychological Reports, 1976, 39, 1343-874.

Reich, S., Geller, A. Self-Image of Social Workers. Psychological Reports, 1976, 39, 657-658.

Reich, S., Geller, A. Self-Image of Nurses. Psychological Reports, 1976, 39, 401-402.

Reich, S., Geller, A. The Self-Image of Nurses Employed in a Psychiatric Hospital. Perspectives in Psychiatric Care, 1977, 15, 126-128.

Reich, S. A Forensic Psychologist's Report in a Sexual Harassment, Hostile Work Environment, and a Retaliation Case. Employee Advocate, 2008, Summer, 70-76.
Education
B.A. Columbia College, 1960
J.D. Columbia University School of Law, 1963
M.B.A. Columbia University Graduate School of Business, 1963
M.A. Fordham University (Psychology), 1970
Ph.D. Fordham University (Clinical Psychology), 1972