Life Insurance & Disability Insurance Expert Witness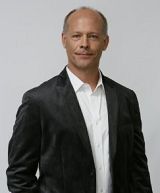 Steve C. Burgess
P.O. Box 2046
Los Angeles
,
California
90036

(800) 731-8122

https://burgesslifeins.com
► Contact Steve C. Burgess
Expert Witness
Litigation Support
Speaker
Steve Burgess specializes in standard of care, claims, underwriting, agent practices, industry standards, suitability, and complex transactions. He also handles life insurance, disability insurance, annuity and securities matters. Mr. Burgess has held management and supervisory positions over 80 active agents. Working with many major insurers and their underwriting departments, he has been involved in the issuance of thousands of life insurance, disability and annuity policies. Steve has personally investigated death claims and recovered over $60 million, from multiple carriers, for his personal clients.
Services
Steve C. Burgess provides expert witness services for life insurance, disability insurance and annuity matters. Mr. Burgess is one of the only Certified Life & Disability Insurance Analysts in the state of CA. As an expert witness, Steve C. Burgess has been named in approximately 200 cases, given more than 50 depositions, and testified in multiple courts, FINRA and AAA Arbitrations. Steve continues to be an active insurance agent since 1991. He has a comprehensive understanding of death claim investigation practices. Over $60 million of death claims investigated and collected for his own clients. Over 25 years of industry experience includes being an active agent, sales manager and regional director for a major life insurer. References upon request. Listed below are topics Steve has opined on.

Agent standard of care
Underwriting
Claim practices
Product suitability
STOLI
Viaticals
Insurance industry standards and practices
Suitability
Misrepresentation
Notification
Premium financing

Areas of Steve Burgess' Expertise Include:

Insurance Expert Witness for all life insurance matters including: term life, whole life, universal life, variable life and indexed universal life as well as all matters of life insurance disputes and life insurance contestability.
Annuity Expert for all annuity matters including: fixed annuities, indexed annuities and variable annuities.
Suitability Issues
Life Insurance Sales Practices
Annuity Sales Practices
Insurance Sales to Seniors
Market conduct issues
All life insurance policy matters
Life Settlements
Beneficiary disputes
Life insurance applications
Premium payments
Life insurance claim disputes
Welfare benefit trusts.
Life insurance in pension plans
412i plans
Irrevocable life insurance trusts
Split dollar plans
Corporate owned life insurance
Buy Sell Agreements
Charitable owned life insurance
Litigation Support Services

Steve C. Burgess has been named in approximately 100 cases, given over 25 depositions, and testified in multiple courts, FINRA and AAA Arbitrations. Over 300 hours of industry training and continuing education. Insurance licensed. Over $50 million of death claims collected for clients. Perform independent investigations of denied death claims.
Areas of Expertise
Arbitration
Damages
Death Claim
Disability Insurance
Due Diligence
Estates and Trusts
Insurance
Insurance Life
Insurance, Bad Faith
Investments
Life Settlement
Litigation
Malpractice
Pension Analysts
Professional Responsibility
Research
Securities
Title Insurance
Underwriting
Valuation
Variable Annuities
Profile
Curriculum Vitae

1991 to 1994:
In 1991 Steve obtained a California life insurance license and joined State Mutual Life Assurance Company as a sales agent. In 1992 he obtained the Series 6 and 63 licenses from the NASD. Steve's employment was in a branch office in San Diego, CA with over 20 other agents. The primary focus was selling Variable Life Insurance, Variable Annuities, Disability Insurance and Mutual Funds. Steve's clients included both individuals and businesses. As an expert consultant life insurance and annuity claims are two areas in which Steve can successfully represent.

1995 to 2000
Steve joined the Penn Mutual Life Insurance Company as a Sales Manager. Specific responsibilities were to open a branch office in San Diego, CA and hire, train and supervise insurance agents. Within 3 years the branch had over 40 insurance agents. The products sold in the office included all types of life insurance, annuities, securities, disability insurance and long term care insurance. This position required significant agent supervisory responsibilities. Steve also obtained the Series 7 license from NASD.

2000 to 2008
Steve accepted the position of Regional Director with Penn Mutual Life Insurance Company. He obtained the Series 24 license from the NASD allowing him greater supervisory responsibility. As a Regional Director for Southern California, his responsibilities are to represent all company life & annuity products. Steve's office processes over 200 applications per year for over 80 insurance agents. With his years of knowledge and understanding of the insurance industry, Steve is a trusted and respected life insurance expert.

2003 to Current
Steve incorporated his own firm, Professional Planning Associates, Inc., as a full-service life insurance brokerage firm. This corporation holds selling agreements with over 25 of the largest life insurance carriers in the United States. Professional Planning Associates contracts new insurance agents and manages the underwriting process for all new life insurance applications.
Consulting Practice
All States
Steve C. Burgess in the Social Networks

Facebook

LinkedIn
Professional Experience
Please visit https://burgesslifeins.com/
Licenses
Insurance licensed since 1991
Life & Disability Analyst
FINRA Series 7, 63 and 24 (former)
Legal Experience & Services
Client references available from Counsel of Plaintiffs and Defendants.
Qualifications
Steve C. Burgess has been named in approximately 100 cases, given over 25 depositions, and testified in multiple courts, FINRA and AAA Arbitrations.
Some of the many matters Mr. Burgess has opined for:
Babbitt v Farmers, Maricopa, Arizona , Barrozo v Gall, San Diego, California , Bernhoft v ReAssure, Ventura, California , Buckley v Wakefield, Los Angeles, , California Department of insurance, San Diego, California , Flaherty v Protective, Las Vegas, Nevada , Hill v Matlock, Lubbock, Texas , Henriques v Met Life, New York, New York , Knypstra v Koudsi, FINRA arbitration, Northwestern v Krause & Russell, Washington , PHL v Price Dawe, Delaware , Reiter v Mutual Credit, Santa Ana, California, Wells Fargo v American General, Tarrant County, Texas.

Some of the many topics Mr. Burgess can opine on include; life insurance, variable contracts, Stoli, annuity, financial elder abuse, disability policies, damages, premium financing, bad faith, notification, fair practices.
Professional References
Available upon request.
Articles Published by Steve C. Burgess