Fiduciary duty, Estate and Trust Administration, Prudent Investor Act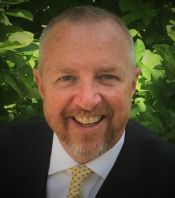 Steve Masterson
2572 E Gunnison Pl
Coeur d'Alene
,
Idaho
83814

(208) 755-3704

https://idahotrustee.com/
► Contact Steve Masterson
Expert Witness
Litigation Support
Speaker
Fiduciary standards of care by individual and corporate fiduciaries; Standards for care under the Uniform Prudent Investor Act; Investment portfolio modeling; Uniform Principal and Income Act; Standards for discretionary distributions to beneficiaries; Trust accounting and taxation of conduit entities (partnerships, LLCs, and sub-S corporations); Compensatory and opportunity lost determinations; Fiduciary conflicts of interest; Bank trust department administrative policies; Suitability of estate and/or trust plan design and implementation
Services
Pre-litigation case evaluation

Litigation consulting support after petition has been filed (discovery, pre-trial preparation, depositions, interrogatories, advice during trial)

Expert witness at trial
Areas of Expertise
Profile
Steve has over 36 years' experience managing a wide variety of trust and estate assets held in a wide variety of fiduciary solutions. He currently serves as a consultant to family trustees and beneficiaries, as an expert witness for trust and estate litigation in both state and federal courts, and as a court-appointed fiduciary either during or as a settlement of adversarial litigation.

Through Trust Solutions, Inc., Steve developed and owns Trustee Scorecard®, a compliance tool for professional and non-professional individual fiduciaries. Trustee Scorecard® enables both trustees and beneficiaries to evaluate the ongoing administration of a trust, addressing (1) the administration of the trust pursuant to the governing documents, (2) the trustee's exercise of discretionary authority, (3) the trustee's duty to inform and report, and (4) conflicts of interest and self-dealing.

In addition to his participation in the Coeur d'Alene Estate Planning Council (past President twice), Steve serves as the Vice President of the Board of Directors of the North Idaho College Foundation and as chairman of the Foundation's Planned Giving Committee. He also is a member of the Salvation Army Kroc Center Advisory Board in Coeur d'Alene, Idaho.
Consulting Practice
All States
More Information
Steve Masterson in the Social Networks

LinkedIn
Professional Experience
Steve developed this expertise and incurred this experience while working as a Trust Administrator for Gardere & Wynne, LLP, Dallas, Texas; as a Senior Trust Officer and Vice President for Wells Fargo Bank, N.A, and as a Vice President for two independent trust companies. He holds a B.A. from Dallas Baptist University in Political Science and History and completed the Texas Bankers Association School of Trust Banking at Southern Methodist University.

Steve has been qualified as an expert witness in both state and federal courts addressing fiduciary duties such as the duty of loyalty, the duty to invest prudently, and the duty to inform and report, as well as fiduciary conflicts of interest and self-dealing. He has testified and consulted on variations of the prudent investor rule, the Uniform Trust Code, and the Uniform Probate Code. He has been engaged by counsel for plaintiffs and defendants, individual fiduciaries and corporate fiduciaries. Steve has been engaged in 23 litigation matters in both federal and state courts.
Legal Experience & Services
Steve has been engaged in 23 cases, including cases in state and federal courts. Steve's qualifications as an expert has never been successfully challenged. In his recent Final Judgment, Judge Edward Nicholas includes the following: "Mr. Masterson gave the Court a primer on the criteria necessary to establish a fiduciary duty, both express and by implication. His analysis was thorough, objective and well-reasoned - and the Court afforded his testimony great weight." "Ultimately, this Court agrees with Mr. Masterson." Bank of America v. Holmes, et al, 2009CA12859, 12th Circuit, Manatee County, Florida.

In addition, Steve has been appointed by judges to fiduciary roles in several adversarial litigation matters, including as Personal Representative, successor and interim Trustee, and as Special Administrator.

As an Expert Witness in estate and trust litigation, Steve uses the breadth and depth of his experience to shed light on the often confusing and overwhelming duties and obligations of a fiduciary.
Affiliations
Independent Trustee Alliance, through which Steve is designated "Master Certified Independent Trustee"

North Idaho College Foundation, Vice Chair of Board of Directors, Chair of Planned Giving Committee

Coeur d'Alene Estate Planning Council, past president twice

Salvation Army Kroc Center, Coeur d'Alene, ID, Advisory Board