Turbine, Compressor, Pump, Jet, Steam & Engine Engineering Expert Witness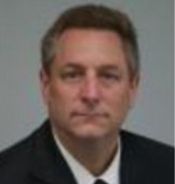 Steven B. Kushnick, PE, Inc.
P.O. Box 670084
Marietta
,
Georgia
30066

(770) 591-1720

https://www.sbkushnick.com/
► Contact Steven B. Kushnick, PE, Inc.
Expert Witness
Forensic Expert
Litigation Support
Steven B. Kushnick, PE, Inc. provides turbomachinery expertise for turbine engines, pumps, compressors, expanders, diesel engines, and related equipment. We are skilled and experienced in the design, analysis, troubleshooting and failure analysis of turbomachinery and ancillary equipment. We provide independent third-party consultation, expert witness services and litigation support.
Services
Steven B. Kushnick, PE, Inc. provides:

- Failure Analysis
• Root cause determination, failure sequence, failure avoidance

- Engineering Studies and Analysis
• Process optimization, uprate, performance, and testing
• Stress, thermal, thermodynamic, rotor dynamic, vibration, fatigue
• Finite element analysis (Ansys™ FEA)

- Mechanical Design and Reverse Engineering
• Blades, vanes, nozzles, bearings, rotors, discs, gears, wheels
• Repair engineering, evaluation, and drawings
• CMM precision measuring
• Material substitution or upgrade, high temperature materials

- Expert Services
• Expert witness, expert consultant, third-party engineer
• Warranty dispute support
• Third-party overhaul and turnaround witness
Litigation Support Services

Steven B. Kushnick, PE, Inc. offers services in failure analysis, reverse engineering, and repair. Mr. Kushnick is an experienced Expert Witness in cases involving alleged stolen intellectual property, trades secrets, and company proprietary information in regard to reverse-engineered aftermarket turbine hardware and parts; and in cases where the lawyers and the court require an understanding of complex technical and engineering issues explained in simple terms understood by the layperson.
Areas of Expertise
Additional Expertise:

Aerospace Engineering, Forensic Engineering, Gas Turbine Engineering, Industrial Engineering, Materials, Materials Engineering, Metallurgy, Oil & Gas, Petroleum Engineering, Vibration Analysis.
Profile
Mr. Kushnick began his career at Pratt & Whitney in 1980, designing and analyzing jet engines for military flight service for nine years. He has since been a consulting engineer to the turbomachinery industry, especially the land-based engine sector. He started his own consulting firm in 1996. Mr. Kushnick is the inventor of two U.S. patents in the field of turbine engines.
Areas Served
All States
Steven B. Kushnick, PE, Inc. in the Social Networks

LinkedIn
Professional Experience
1980 - 1989: Pratt & Whitney, West Palm Beach, FL. Design Engineer through Design Project Engineer, Supervisor. Designed and analyzed jet engine hardware for military flight engines. Components include compressor, turbine, afterburner, combustor, bearings, bearing compartments, external plumbing, shafts, blades, vanes and nozzles.

1989 - 1996: Fern Engineering, Pocasset, MA. Senior Engineer through Project Manager. Designed and analyzed combustion turbine engine hardware for industrial power, cogen, and process industries. Analyzed steam turbine and turbocharger hardware. Rotor dynamics analysis. Low emissions combustor design. Test facility design. Expert witness and litigation support.

1996 - present: Steven B. Kushnick, P.E., Inc., Marietta, GA. Principal Engineer. Design and analyze hardware for industrial combustion turbine engines, cogeneration, steam turbines, reciprocating compressors, diesel engines, turbocompressors, gas engines, pumps, expanders, and turbochargers. Provide engineering analysis including rotor dynamics, blade vibration, failure analysis, metallurgical analysis, thermodynamic analysis, hardware assessment, overhaul witnessing. Expert witness and litigation support. Access to metallurgical laboratory.
Licenses
Registered Professional Engineer. Licensed in the States of Georgia #23625, Alabama #34214, Alaska #11369, California #M028670, Florida #35560, Illinois #062061018, Massachusetts #35135, and Washington #37219.
Legal Experience & Services
Expert witness, expert consultant, in the field of engineering; especially with regard to turbomachinery and ancillary equipment. Includes reciprocating compressors and diesel engines, low emissions combustion systems, gas plant compressors, flight engines, root cause failure analysis and failure assessment.
Affiliations
ASME - American Society of Mechanical Engineers
ASM International - American Society for Metals International
SAE - Society of Automotive Engineers
NSPE - National Society of Professional Engineers
Qualifications
Skilled and experienced in the design, analysis, troubleshooting and failure analysis of turbomachinery and ancillary equipment. Design turbine hardware, compressor hardware, combustors, fuel nozzles, fluid film bearings, rolling element bearings, oil-film dampers, lube systems, plumbing, heat transfer equipment, and test equipment. Analyze internal flow, heat transfer, structures and strength, dynamics and vibration, fatigue and fracture, equipment failures and test results. Use ANSYS finite element analysis code, CAD software, and develop specialized computer utility programs for design, analysis, and problem solving. Procure hardware. Provide economic and engineering analyses of proposed equipment modifications. Provide inspection procedures, repair procedures, and process specifications. Provide independent third-party consultation and litigation support. Access to metallurgical laboratory. Two patents in the field of jet engines. Expert witness.
Awards & Honors
Graduated Boston University, cum laude
Two patents in the field of turbine engines
Seminars & Training
ASM continuing education courses:
Principles of Failure Analysis
Corrosion
Stainless Steels
Titanium
Principles of Metallography

ASME continuing education course: Rotor dynamics of Turbomachinery
Publications
Presentations given to the Allison Turbine Users Association:
2003: Hot Section Life, Base Load, Peak Load, and with Inlet Chilling
2002: Engineering Open Forum, An Explanation of Turbine Engine Design and Analysis
1999: Hardware Assessment and Failure Analysis, Broken Hardware Tells a Story
1998: Data Analysis: Troubleshooting Turbines and Compressors
1996: Gas Turbine Firing Temperature Optimization for Maximum Net Revenue
Professional References
Available upon request. The list will be tailored to the specific issues of the case.
Education
B.S. Mechanical Engineering, Boston University College of Engineering, 1980, cum laude.