Financial Investigation & Forensic Accounting Expert Witness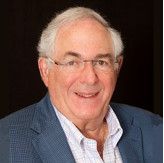 Steven Bankler, CPA, PFS, Cr.FA, CFF, CGMA
The Colonnade
9901 IH-10 West, Suite 670
San Antonio
,
Texas
78230-2263

(210) 691-3133

https://bankler.com
► Contact Steven Bankler, CPA, PFS, Cr.FA, CFF, CGMA
Expert Witness
Forensic Expert
Litigation Support
Speaker
Mr. Steven Bankler is an accountant whose expertise and services include complex business financial planning; business, bankruptcy, estate and divorce litigation; estate planning; and tax preparation. As a consultant and keynote speaker, he regularly shares his knowledge of these topics with large audiences at conferences and seminars across the country. Over the past 20 years, his professional opinions have appeared more than 60 times in a variety of major media.
Services
Mr. Steven Bankler performs consulting, planning, and tax and financial statement services for closely held businesses and the following: litigation support (both as testifying expert witness and consultant expert) in many areas of litigation (including business, bankruptcy, estate and divorce), sophisticated tax and business planning, business negotiations and estate planning.
Litigation Support Services

Steven Bankler provides litigation support and expert witness testimony for clients large or small who need an articulate and credible Certified Public Accountant and/or a Certified Forensic Accountant on their team.

Whether analyzing financial or tax information, preparing official reports concerning assets and liabilities, or accounting for a business's operational integrity, Bankler is highly skilled at taking difficult and complicated concepts and breaking them down into easy-to-understand language that anyone can grasp.
Areas of Expertise
Additional Expertise:

Business Financial Planning
Profile
Steven Bankler has served since 1994 as an expert witness and litigation support specialist for legal proceedings involving a variety of accounting concerns at both state and federal levels. These proceedings have ranged widely, from the interests of individuals and small businesses to those of global conglomerates and federal government.

Steven Bankler is both a skilled Certified Forensic Accountant and Certified Public Accountant.

He has been centrally involved in high-profile legal proceedings that called for a forensic accountant, including the U. S. Senate's Whitewater investigation and the U. S. Senate Banking Committee's inquiry into Swiss banks' involvement in holding Holocaust victims' assets—the latter of which Bankler performed pro bono.

In private practice since 1977, Steven Bankler has served the accounting needs of clients of all sizes and types, including litigation support both as an expert witness and in forensic accounting services; complex business financial planning; business, bankruptcy, estate and divorce litigation; estate planning; and tax preparation.

Bankler was the only investigative accountant employed by the United States Senate for the Whitewater investigation in 1996—an historic committee investigation that required thousands of pages of documents and depositions. Since 1994, Bankler's opinions have appeared among America's top-rated news- and tax-reporting sources across print, broadcast and online media. In fact, his views have been mass produced and quoted on more than 60 occasions, demonstrating Bankler's range and reputation as a Certified Public Accountant, Personal Financial Specialist and Certified Forensic Accountant.

Over the past 30 years, Steven Bankler has served as keynote speaker at numerous conferences and seminars on accounting and tax planning.
Steven Bankler, CPA, PFS, Cr.FA, CFF, CGMA in the Social Networks

LinkedIn
Licenses
CPA Exam 1977, licensed in Texas, Number 17758 issued August 1977, passed all four parts on first attempt
Affiliations
American Institute of Certified Public Accountants

Forensic Expert Witness Association

XPX San Antonio (Exit Planners Exchange), Treasurer and Board Member

IRS Practitioner Liaison Member
IRS District Director Liaison Committee (Closed 2000; Charter member 1987 - 2000)

Texas Society of CPAs
Member, Litigation Services section
Past chairman, Taxpayer Education committee
Past chairman, Taxpayer Public Relations committee

San Antonio Chapter, Texas Society of CPAs
Past chairman, Taxpayer Education committee
Past chairman, IRS Communication/Relations committee

San Antonio Employee Benefit Forum – Closed (Charter member & Founding secretary)

IAPA International
US Representative to International Board 2013-2015
President Americas Region, IAPA International 2011 - 2013
Qualifications
Certified Public Accountant (CPA)
Personal Financial Specialist (PFS)
Certified Forensic Accountant (Cr.FA)
Certified in Financial Forensics (CFF)
Chartered Global Management Accountant (CGMA)
NASD Series 66 License (Investment Advisor)
NASD Series 7 License (General Securities License)
NASD Series 24 License (General Principal Securities License)
Texas Life and Health Insurance License
Education
Bachelor of Arts
St. Mary's University

Accounting and Graduate Studies
University of Texas at San Antonio