Otolaryngology (Ear, Nose and Throat) Expert Witness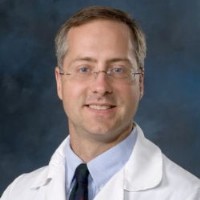 Steven M. Houser, MD, Medicolegal Expert, LLC
2500 MetroHealth Dr.
Cleveland
,
Ohio
44109

(216) 778-5791

https://www.metrohealth.org/physician/steven-houser-060046
► Contact Steven M. Houser, MD, Medicolegal Expert, LLC
Expert Witness
Litigation Support
Speaker
Dr. Steven Houser, MD, is a recognized expert in nasal and sinus disorders, allergy, snoring and sleep apnea. He is a Cleveland otolaryngologist since 1999. Dr. Houser is certified by the American Board of Otolaryngology/Head and Neck Surgery, and a fellow (and past president) of the American Academy of Otolaryngic Allergy.
Listed in the Guide to America's Top Physicians and Best Doctors in America, Dr. Houser is widely published in Laryngoscope, Archives of Otolaryngology, American Journal of Rhinology, and Otolaryngology Head and Neck Surgery.
Services
Dr. Steven Houser provides treatment services in allergy, rhinology, sleep and snoring disorders. He also treats problems related to sinus and nasal disorders.

· Sleep and snoring treatments
· Sinus and nasal disorders
· Sinus headaches and facial pain
· Hearing and speech problems
· Allergy
· Minimally invasive sinus surgery
· Swallowing and throat disorders
· Pediatric nasal, sinus and sleep apnea problems
· Nasal reconstruction
· Chronic cough

Advanced treatment:

· Pillar Implant™ (Restore)
· Endoscopic sinus surgery
· Turbinate Reduction
· Septoplasty
· Computer assisted sinus surgery
· Coblation™
· Uvulopalatophyaryngoplasty
Litigation Support Services

Dr. Houser provides litigation support services to both defense and plaintiff attorneys.
Areas of Expertise
Profile
Dr. Houser practices at MetroHealth Medical Center in Cleveland, Ohio.

Dr. Houser is a past President of the American Academy of Otolaryngic Allergy.

Dr. Houser is known internationally for his pioneering work on Empty Nose Syndrome. Previously, he had held off accepting cases dealing with ENS, but has decided to lift this ban. He can review ENS cases.
Areas Served
All States
Steven M. Houser, MD, Medicolegal Expert, LLC in the Social Networks

Facebook
Professional Experience
Professional Educator
Professional Surgeon
World expert on Empty Nose Syndrome
Licenses
Ohio Medical License
Legal Experience & Services
Dr. Houser has experience in multiple complex legal cases, both defense and plaintiff. He is a legal expert in cases involving nasal, sinus, sleep and apnea disorders. He has reviewed scores of cases, given many depositions, and testified in court.
Affiliations
· American Board of Otolaryngology
· American Academy of Otolaryngology
· Northeast Ohio Head and Neck Surgery Society
Qualifications
Professor of Otolaryngology, Case Western Reserve University, College of Medicine
Awards & Honors
Patient's Choice Award
Cleveland's Top Doctors 2014
Seminars & Training
Lectures:

Uniformed Health Services talk on Empty Nose Syndrome 11/20/2015
AAOA Annual Meeting lectures
Septal perforation repair and ENS in Lichtenfels, Germany
Sinus surgery and ENS in Riyadh, Saudi Arabia
Publications
Setzen G, Ferguson BJ, et al. Clinical Consensus Statement: Appropriate Use of Computed Tomography for Paranasal Sinus Disease. Otol–Head and Neck Surg; 2012; 147(5) 808–816

Chhabra N, Houser SM. "Surgical Options for the Allergic Rhinitis Patient," Curr Opin Otolaryngol Head Neck Surg. 2012 Jun;20(3):199-204.

Chhabra N, Houser SM. "Surgical Considerations in Allergic Rhinitis Patients," Otorinolaringologia 2012 March;62(1):63-70

Chhabra N, Houser SM. "The surgical management of allergic rhinitis," Oto Clin N Amer 2011; Vol 44(3): 779-96.

Chhabra N, Houser SM. "Endonasal repair of septal perforations using a rotational mucosal flap and acellular dermal interposition graft," International Forum of Allergy and Rhinology 2012; 2(5): 392-6.
Education
Dr. Houser is an Alpha Omega Alpha (AOA) graduate of Ohio State University College of Medicine and Summa Cum Laude, Phi Beta Kappa graduate of The University of Notre Dame.

Dr. Houser completed his specialty training at The Cleveland Clinic Foundation - Section of Otolaryngology and has had fellowship training in Rhinology and Allergy in the Department of Surgery, University of Chicago. Dr. Houser is actively involved with the training of new otolaryngologists.