Safety Expert Witness in Agribusiness and General Industry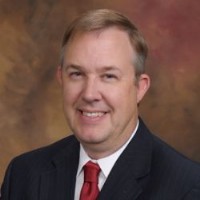 Steven R. Sawyer, ARM, MS, CSP - LSW & Associates Safety Consulting Services, LLC
PO Box 7359
Pueblo West
,
Colorado
81007

(719) 696-2682

https://www.sawyersafetysolutions.com
► Contact Steven R. Sawyer, ARM, MS, CSP - LSW & Associates Safety Consulting Services, LLC
Expert Witness
Litigation Support
Speaker
Steven R. Sawyer is an experienced safety consultant, investigator, and trainer for agribusiness and general industry. He helps clients identify hazards, reduce risks, and prevent incidents. Mr. Sawyer also provides forensic investigations and consulting services to insurance carriers and lawyers, both plaintiff and defense in cases involving claims of workplace safety issues, personal injury, wrongful death and catastrophic injury.
Services
A safety and risk management consultant, Steven R. Sawyer, ARM, MS, CSP works with companies to identify hazardous situations and compliance issues and reduce risks. He investigates workplace accidents and incidents, develops recommendations, creates safety programs, and provides training (including OSHA 10 and 30 Hour and Ives Certified Operator Training on heavy equipment), among other services. He has led companies through OSHA inspections, assisted fertilizer companies with Environmental Protection Agency Risk Management Plan Audits for anhydrous ammonia, and trained commercial drivers hauling hazardous materials to comply with US DOT 49 CFR parts 171-181.

Mr. Sawyer provides safety expert witness services to counsel regarding safety issues such as:

Lockout/Tagout /Hazardous Energy Control
Permit Required Confined Spaces
Machine Guarding
Grain Augers
Grain Bins and Grain Bin Engulfment
Gran Railcar Handling
Forklifts and Material Handling Equipment
OSHA Regulations
EPA Worker Protection Standard
Agricultural Equipment Operations
Telehandler Forklifts
Front-End Loaders
Skid-Steer Loaders (Bobcats)
Areas of Expertise
Additional Expertise:

EPA Worker Protection Standard, Grain Railcar Handling, Grain Bin Engulfment, OSHA Regulations, Grain Augers/Belt Conveyors, Skid-Steer Loaders, Front End Loaders, Telehandler Forklifts.
Profile
Since 1999, Steven R. Sawyer, ARM, MS, CSP, has been active in the workplace safety industry, with a focus on high-hazard agribusinesses. This has culminated in a special expertise in OSHA grain handling standards and grain bin engulfment and prevention. And although important in general industry too - energy hazards and lockout/tagout (LO/TO), machine guarding, and confined spaces - are especially problematic in the agriculture industry and have received special attention from Sawyer, along with heavy equipment and specialized equipment.
Areas Served
All States
Affiliations
American Society of Safety Professionals
Qualifications
Board Certified Safety Professional (CSP)
Associate of Risk Management (ARM)
Education
Master of Science Safety Management, West Virginia University
Bachelor of Science Agribusiness, Kansas State University