Forensic Meteorology Expert Witness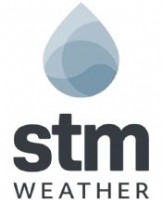 STM Weather
PO Box 117
Cropseyville
,
New York
12052

(518) 831-9374

https://www.stmweather.com
► Contact STM Weather
Expert Witness
Forensic Expert
Litigation Support
Speaker
The STM Weather team provides a range of custom services, tailored to the unique needs of each client. Professional meteorologists with extensive experience issuing forecasts and radar-based severe weather warnings translates into exceptional skill at reconstructing weather events as a weather expert witness. Clear, non-technical (but scientifically sound) explanations of the what, where, when and why in thunderstorm events, flooding events, and winter storm events have proven extremely useful to clients in pretrial and courtroom testimony. Cases have involved, among others, camper deaths in flash flooding, slips & falls, electrocution, roof collapse, and building flooding.
Services
STM Weather offers the following services:

Forensic Services

Meteorological reconstruction of past events:
Past weather reconstruction
Weather radar imagery interpretation
Detailed, scientifically accurate reports
Weather event descriptions in clear non-technical language
Expert Opinion Reports
Meteorology Expert Witness testimony

Consulting

Weather emergency plans for your business or organization
Severe weather risk assessment for your location
Climatologies / Weather statistics
Areas of Expertise
Doppler Radar
Forensic Meteorology
Additional Expertise:

Flash Floods, Weather Conditions, Floods, Wind Shear.
Profile
Dr. Alicia Wasula, President of STM Weather, earned her Bachelor, Master and Doctoral Degrees in Atmospheric Science at the University at Albany and recently earned her CCM as well. She developed a passion for severe weather and traveled to the Great Plains to study it in the field. She spent a summer in Norman, Oklahoma at the National Storm Prediction Center, doing research with Bob Johns, a prominent severe weather scientist. In graduate school, Alicia developed a skill for making difficult meteorological concepts understandable in the classroom. Alicia taught a variety of courses from upper level science to entry level courses for non-science majors, earning praise for her communication style. During her post-graduate studies, Alicia continued to work closely with operational forecasters on research projects at the Albany National Weather Service Office and the Storm Prediction Center on both her Master and Doctoral research projects. Alicia continues her passion for science and clear communication and delivers the real documented scientific facts in terms readily understood by non-meteorologists.
STM Weather in the Social Networks

Facebook

LinkedIn
Affiliations
American Meteorological Society
Association of Certified Meteorologists
National Weather Association
Seminars & Training
Speaking / Seminars for Businesses and Schools

Topics such as:

Hazardous Weather Emergency Preparedness (creating readiness checklists, how to disseminate hazardous weather threats and information to employees, students, etc.),

Meteorology for Non-Meteorologists (how to teach specific weather-related topics to students, science project and lab ideas, etc.)

Climate Change (what is the state of the science and what does it mean for you?)