Hotel Expert Witness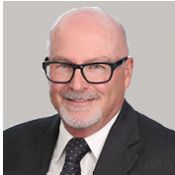 Straightline Hospitality, Inc.
52 Burying Hill Road
Greenwich
,
Connecticut
06831

(805) 373-6840

https://www.hotelexpertwitnesses.com
► Contact Straightline Hospitality, Inc.
Expert Witness
Forensic Expert
Litigation Support
Speaker
Straightline Hospitality, Inc. is headed by Kenneth Free, who is a highly credible resource with both broad and deep knowledge in the hotel business. Prior to opening this firm in 1993, Mr. Free worked in senior positions with three major hotel companies in operations, real estate development, and finance. Since then, as a consultant and expert witness, he has been engaged for hundreds of assignments in the world of hotels, resorts, and timesharing. His perspectives derive from authentic experiences, tempered by an appreciation for the academic and legal concepts pertinent to expert witness assignments.
Services
Mr. Free provides advisory and expert witness services for hotels, resorts, and timesharing. These services may be in relation to properties going through the development or pre-development stages, those that are open and experiencing difficulties, or where disputes have arisen among the stakeholders. Additional current emphasis is in premises liability and wrongful death cases.

Key areas of consulting effectiveness are...

Hotel Operations:

*Wrongful Death
*Premises Liability
*Mismanagement
*Operational Issues
*Financial Issues
*Security Issues
*Industry Standards of Care

Hotel Development:

*Economic Damages, Lost Profits, and Business Interruption Impacts
*Brand/System Affiliation or Conversion Issues; Management Contracts & Franchising
*Development Planning
*Project Management
*Strategic Planning, Market Repositioning, and Workouts for Distressed Properties
Litigation Support Services

Mr. Kenneth C. Free is regularly engaged as an expert witness and provides litigation support services in all aspects of the hospitality industry.
Areas of Expertise
Branding
Business Interruption
Commercial Real Estate
Damages
Economic Damages
Economic Losses
Economics
Franchising
Hospitality
Hospitality Breach
Hotel
Hotel Management
Lost Profits
Management
Marketing
Premises Liability
Property Management
Real Estate
Resorts
Slip and Fall
Timeshare
Valuation
Wrongful Death
Additional Expertise:

Hotel & Resort Real Estate Development; Hotel & Resort Financing Disputes; Hotel Architectural & Design; Resort Architectural & Design; Hotel Licensing Disputes; Hospitality Class Actions.
Profile
Mr. Free's depth of experience in hotel, resort and shared ownership real estate, operations, and finance provide the background for Straightline's assignments.

Mr. Free received his MBA in Finance from the Bloch School of Management at the University of Missouri in Kansas City and his BS in Hotel Administration from the Harrah College of Hotel Administration at the University of Nevada in Las Vegas.

He is a Registered Resort Professional (American Resort Development Association), a Master Hotel Supplier (American Hotel & Lodging Association), and a licensed Real Estate Broker in the State of California. He has been active in the American Resort Development Association, the American Hotel & Lodging Association, and the Urban Land Institute, including membership on various committees and has published articles in trade magazines. He has also been Adjunct Professor in Strategic Planning and Finance in the Graduate School at the University of Phoenix.
Areas Served
All States
Professional Experience
Hilton Worldwide
Conect Hospitality Systems
Amfac Hotels & Resorts
Westin Hotels & Resorts
Licenses
Registered Resort Professional - American Resort Development Association
Certified Master Hotel Supplier - American Hotel & Lodging Association
Licensed Real Estate Broker - California Department of Real Estate
Legal Experience & Services
Engaged as an Expert Witness for 149-cases (through 3/2022).

[47% Defense; 53% Plaintiff]

.
Affiliations
American Resort Development Association
American Hotel & Lodging Association
Urban Land Institute
Forensic Expert Witness Association
Qualifications
Has consulted throughout the USA and eighteen other countries. Has been engaged for expert witness assignments in nineteen states, two territories, and five foreign jurisdictions.
Awards & Honors
Hotelman of the Year University of Nevada in Las Vegas
Seminars & Training
Regular attendance at major industry conferences
Publications
Regularly cited by business publications
Education
MBA Finance - Bloch School of Management, University of Missouri in Kansas City
BS Hotel Administration - Harrah College of Hotel Administration, University of Nevada in Las Vegas