Financial Crimes, Probate and Estate Fraud, Asset Recovery Expert Witness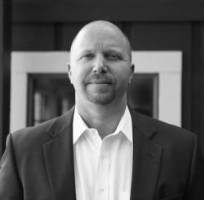 Strider Investigations, Inc.
202 Walton Way
Ste 192-155
Cedar Park
,
Texas
78613

(512) 348-8552

www.striderinvestigations.com
► Contact Strider Investigations, Inc.
Expert Witness
Litigation Support
Speaker
Strider Investigations, Inc. specializes in any fraud, theft or chicanery that involves complicated business, estate, or probate transactions and events.
David Amis has 15+ years experience in international finance and 5+ years in investigations and law enforcement.
A brief summary of me:
+Deutsche Bank (Germany)
+Venture Capital Report (UK)
+Harvard Business School
+Police Academy (S.W.R.L.E.A.D.)
+Sheriff's Office
+Director of Serial Predator Research Lab
+Texas Private Investigator
+TALI Interim Treasurer (professional association)
Previously a venture capitalist, Series 7 and 21 Licenses, Police Academy Instructor, College Lecturer on Entrepreneurship and Early Stage Finance, and Director of a serial predator lab (sexual and financial predators).
Services
Strider Investigations, Inc. offers investigative services such as the following:

Insurance Fraud
White Collar Crime
Criminal Defense
Family Office / Wealthy Person / Famous Person Issues
Ray Donovan Problems
Serial Sexual Predators
Areas of Expertise
Asset Fraud
Asset Locators
Asset Recovery
Background Investigations
Bankruptcy
Business
Business Acquisitions
Business Fraud
Business Strategy
Business Valuations
Commercial and Contract
Corporate
Criminal
Crisis Management
Electronics
Estate Fraud
Estates and Trusts
Fiduciary Duty
Financial
Financial Analysis
Financial Crimes
Financial Losses
Fraud
Heir Tracers
Investigation
Lost Profits
Management
Probate
Strategic Planning
Valuation
White Collar Crime
Wrongful Death
Additional Expertise:

Estate Malfeasance, Inheritance Fraud, International Finance, International Crimes, Probate Fraud, Trust Fraud, Will Fraud.
Consulting Practice
Austin, Dallas, Houston, San Antonio, Texas, All states for special situations, Germany, Norway, Japan, Vietnam.
Professional Experience
A brief summary of me:
+Deutsche Bank (Germany)
+Venture Capital Report (UK)
+Harvard Business School
+Police Academy (S.W.R.L.E.A.D.)
+Sheriff's Office
+Director of Serial Predator Research Lab
+Texas Private Investigator
+TALI Interim Treasurer (professional association)
Licenses
Texas Private Investigator
Affiliations
TALI
HBS
USC
Publications
27 Close Calls - book on Amazon
Winning Angels - book on Amazon
Winning Angels: Erfolg im Netzwerk - book on German Amazon
Education
USC, BS
Harvard, MBA