Forensic Psychiatry Expert Witness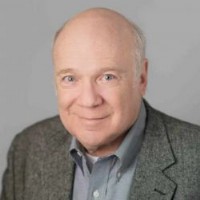 Stuart Eisendrath MD
401 Parnassus Avenue
Office 278
San Francisco
,
California
94143

(415) 948-7868

https://profiles.ucsf.edu/stuart.eisendrath
► Contact Stuart Eisendrath MD
Expert Witness
Forensic Expert
Litigation Support
Speaker
Dr. Eisendrath provides expert witness activities related to psychiatric issues. He has particular expertise in Munchausen Syndrome (factitious disorders) and chronic pain (complex regional pain syndrome). He has testified for both plaintiff and defense and performs case reviews, IMEs, depositions and trials.
Dr. Eisendrath has testified in multiple states ranging from superior court to federal venues.
Services
Stuart J. Eisendrath, MD has provided consulting and expert witness services in over 100 litigation cases in venues ranging from mediation to state and federal courts. He provides case consultations, record reviews, independent medical examinations, in-depth analysis and reports, depositions and trial testimony.
Areas of Expertise
Profile
Dr. Eisendrath's services have focused on civil litigation typically involving complex medical-psychiatric issues. He has testified in cases involving factitious disorders (Munchausen Syndrome), hypoxic injury, traumatic brain injury, chronic pain including complex regional pain syndrome, somatic symptom disorders such as conversion disorders and malinger, as well as post-traumatic stress disorder, depression, disability and suicide, psychopharmacology, and psychiatric malpractice.

He is internationally known as an expert in factitious disorders and he is co-editor of the classic book, The Spectrum of Factitious Disorders as well as numerous articles and chapters on the topic. He is a Distinguished Life Fellow of the American Psychiatric Association.
Areas Served
All States
Professional Experience
Dr. Eisendrath has over 36 years of clinical and forensic practice. He directed the Psychiatric Consultation-Liaison Service for 16 years at the University of California San Francisco specializing in the medical-psychiatry interface including areas such chronic pain (he was one of the original co-founders of the UCSF Pain Management Center). He then became Director of the Adult Psychiatry Clinic overseeing the administration of psychiatric services to a diverse population. He next became Director of Langely Porter Hospital and Clinics as Director of all clinical services. This position involved monitoring the quality and peer review processes for all personnel in both inpatient and outpatient settings. Throughout these activities Dr. Eisendrath maintained an active clinical and forensic practice.
Licenses
California
Wisconsin
DEA
NPI
Board Certified by The American Board of Psychiatry and Neurology
Affiliations
Dr. Eisendrath is a Distinguished Life Fellow of the American Psychiatric Association, Fellow of the Academy of Psychosomatic Medicine, Senior Fellow of the Mind and Life Institute. He has been recognized as Best Doctor by Best Doctors in America from 2005-2017.
Qualifications
Dr. Eisendrath has extensive clinical, administrative and forensic experience over 36+ years of practice. He has published over 200 articles, chapters and books. He is widely known as an outstanding teacher who communicates his ideas clearly with both students and juries.
Awards & Honors
His ability to communicate well with people has been demonstrated in his receiving numerous teaching awards including the University of California San Francisco's highest teaching award, The George Sarlo Prize.
Seminars & Training
Dr. Eisendrath has directed or participated in multiple training sessions.
Publications
Available on Request
Professional References
Available on Request
Education
Fellowships
UCSF, Psychiatry Consultation, 1979

Residencies
UCSF, Psychiatry, 1978

Medical College of Wisconsin, 1974