Health Actuary Litigation Support and Expert Witness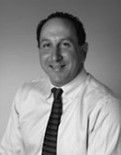 Stuart Rachlin
Bayport Plaza, Suite 1050
3000 Bayport Drive
Tampa
,
Florida
33607

(813) 282-9262

(813) 282-8276

us.milliman.com/

Send an email
Expert Witness
Speaker
Milliman's Tampa office provides health insurance, health care and employee benefit consulting to law firms, insurance companies, hospitals, HMO's, Blue Cross/Blue Shield plans, employers and government agencies. Our staff is experienced with medical, dental, long-term care, Medicare supplement and critical illness.
We assist clients nationwide with forensic actuarial work, rate filings, compliance support, reserve projections, valuations, employee benefit analysis and design, mergers and acquisitions, demutualizations, claim cost analysis, and utilization management programs.
Services
Milliman offers a unique series of proprietary healthcare services to assist plaintiff or defense attorneys compare the legal dispute in a given case to a larger set of national statistics. These services are identified below.

The Milliman Health Cost Guidelines are acknowledged to be an industry standard. More than 90 leading national insurers, as well as traditional health carriers and managed care organizations, use the Milliman guidelines to estimate expected health insurance claim costs. National average health care costs can be adjusted with these guidelines to specific geographic areas for pricing evaluation. Multiple sources of data are used to assist the health care industry determine the value of deductibles, establish coinsurance and catastrophic claims levels, or calculate claim costs for the senior and Medicare market.

Milliman Medical Underwriting Guidelines cover up to 1,200 conditions and are updated regularly to reflect changes in medical technology and healthcare underwriting practices. A prescription drug index accounts costs associated with various drug therapies. Drug conversion tables allow identification of potential drugs or conditions if only one or the other is listed on an application.

These health care services are typically used in litigation relating to:

- Pricing and management of individual health products
- Senior services, including Medicare supplements, long-term care and critical illness
- Contract development, rate filing and experience analysis
- New plan design
- Contract negotiations
- Pricing, underwriting and reserving
- Dental plans (prepaid and traditional)
- Regulatory compliance, including cost build-ups and rate filings
Litigation Support Services

Milliman is a widely used, trusted source for expert-witness testimony. Our broad knowledge and reputation for unbiased, independent advice lends credibility to our clients' side of any legal dispute. Our actuaries and insurance industry experts provide sophisticated actuarial and statistical analysis and economics consulting. We prepare our clients for settlements, litigation, and rate regulatory hearings. Milliman's credible perspective provides straightforward evaluations of the strengths and weaknesses of each case, enabling our clients to formulate the best possible strategy throughout the settlement or adjudication process.
Areas of Expertise
Profile
Stuart Rachlin is a Principal and Consulting Actuary with the Health Practice of the Tampa office of Milliman. While working at Milliman, he has served clients throughout the United States, including Puerto Rico, on matters relating to health care and health insurance. Clients have included insurance companies, Blue Cross and Blue Shield Plans, other health plans, employer groups, State insurance departments, other state and local agencies, law firms, hospitals, and physicians. Mr. Rachlin's experience covers a wide range of healthcare topics, with significant emphasis on managed care. He has assisted clients with operational reviews, developing and pricing new plan designs, and contract negotiations. He has extensive experience with pricing, underwriting, and reserving, working with commercial, Medicaid and Medicare Advantage products.
Consulting Practice
Florida, including Tampa, St. Petersburg, Orlando, Miami, Boca Raton, Fort Lauderdale, Jacksonville, Tallahassee and other cities.
Stuart Rachlin in the Social Networks

Twitter

LinkedIn
Professional Experience
Mr. Rachlin's experience covers a wide range of healthcare topics, with significant emphasis on managed care. Career highlights include:

Milliman
Principal and Consulting Actuary, 1998-present

ChoiceCare HealthPlan, 1994-1998
Actuary
Mr. Rachlin was hired as the first actuary for the company. He was responsible for all actuarial services for the regional HMO of approximately 275,000 members in a tri-state area. Traditional actuarial responsibilities included pricing, filings, and reserves analysis. He supported Underwriting and Sales and Marketing departments on a regular basis and assisted with product development, provider contracting, and strategic planning. He served as key member of various project teams including development of their first Medicare Risk (Advantage) product, market expansion, for-profit conversion, and integration into a national carrier.

CIGNA Corporation, 1984-1994
Various Actuarial Positions

Mr. Rachlin progressed through the Actuarial Program in a series of rotations, culminating with the position of Assistant Actuary, Group Insurance Division, as the managed care pricing actuary for several major markets, including Florida. Most positions included management responsibilities. Additional relevant health experience included functioning as information officer for the Eastern Region, which required working heavily with Underwriting and Sales to develop an improved management reporting system.
Legal Experience & Services
Mr. Rachlin works for both the plaintiff and the defendant. He is available to discuss your case on a complimentary basis.
Affiliations
Mr. Rachlin's professional affiliations include:

Past President, Executive Committee, Southeastern Actuaries Conference
Past Chairman, Health Section Continuing Education Committee, Society of Actuaries
Member, Society of Actuaries Health Section
Member, Society of Actuaries Management and Professional Development Section
Member, Society of Actuaries Social Insurance and Public Finance Section


His professional designations include:

Fellow, Society of Actuaries
Member, American Academy of Actuaries

He is a frequent speaker at various industry and professional conferences on a wide range of health topics including:

Milliman Healthcare Symposium
Southeastern Actuaries Conference
Society of Actuaries
National Association of Dental Plans
National Health Benefits Conference
Qualifications
In addition to other information presented herein, we are qualified to testify in matters involving:
- Health plan insolvency
- Liability of healthcare actuaries
- Small group compliance
- Long term care, including pricing disputes
- Rating and underwriting issues as they relate to healthcare
- Medicare reimbursement practices and related issues
Publications
"Health Care Balancing Act," Coauthor of Milliman report on the health care crisis
Professional References
References available upon request.
Education
Mr. Rachlin holds a BS in Mathematics from the University of Massachusetts.
Mr. Dobson holds a BS in Economics from Massachusetts Institute of Technology.
Mr. Spell holds an MS in Mathematics from the University of North Florida and a BA in Mathematics from Lee College.