Neurology and Headache Expert Witness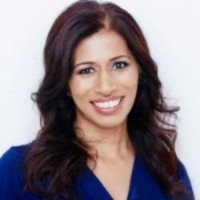 Suja Johnkutty, MD
875 Old Country Road
Suite 153 LL
Plainview
,
New York
11803

(516) 200-4731

https://www.hgexperts.com/expert-witness/dr-suja-johnkutty-md-171271
► Contact Suja Johnkutty, MD
Expert Witness
Litigation Support
Speaker
As a board-certified neurologist with over 20 years of clinical experience, Dr. Suja Johnkutty has developed a special interest and expertise in headache medicine. She currently works as a neurologist at Neura Health, where she manages clinical care for patients with acute and chronic medical conditions in an outpatient setting. Dr. Johnkutty is committed to providing personalized service and maximizing patient outcomes and satisfaction.
In addition to her clinical practice, Dr. Suja Johnkutty also has extensive knowledge and experience in medico-legal matters. She has served as an expert witness, has worked on numerous medical malpractice cases, catering to both plaintiff and defense attorneys, as an external neurologist medico-legal reviewer. Dr. Johnkutty has also handled worker's compensation cases, among other areas. She is proficient in communication and evidence-based medicine. She understands the pivotal role of an exceptional medical expert witness in legal matters and offers a unique perspective based on her active practice and diverse background. Dr. Suja Johnkutty is passionate about aiding attorneys in their cases and delivering high-quality service.
Services
Dr. Suja Johnkutty offers the following services:

-Expert Witness
-Independent Medical Examinations (IME)
-Records Review
-Reports
-Testimony
-Medico-legal Consulting (second opinion, case merit, case review)
-Speaker including CLE and Bar presentations upon request
Areas of Expertise
Additional Expertise:

Fitness for Duty Evaluation Post Concussion Syndrome.
Suja Johnkutty, MD in the Social Networks

LinkedIn
Professional Experience
Independent Contractor for Psybar 2020-Current
• As part of a specialty network of forensic neurological medical professionals, offering expert assessments, reliable evaluations, and reviews in neurological domains.

Headache Neurology Consultant NeuraHealth 2023- Current
• At NeuraHealth's telehealth platform, I serve as a consultant specializing in treating post-concussive headaches and managing various headache disorders. My expertise ensures top-tier virtual care for individuals confronting the challenges of headache-related issues.

Physician Clinical Reviewer -Prime Therapeutics 2022-Current
• At Prime Therapeutics, I meticulously assess and interpret guidelines for commercial insurance entities, maintaining the integrity of medical protocols. My profound grasp of clinical norms and insurance subtleties offers invaluable insights into medical practices concerning coverage deliberations.

Neurologist NYU Health Adjunct Neurology Faculty Attending 2017-2023
• Educational Leadership: Lecture medical students ensuring a comprehensive understanding of the subject and fostering their clinical skills on Headache Disorders.
• Patient Care: Diagnose, treat, and manage patients with headache disorders, ensuring they receive state-of-the-art care tailored to their specific needs.
• General Neurological Assessment and Management: Evaluate and treat a wide spectrum of general neurological conditions, ensuring accurate diagnosis and effective treatment plans.
• Collaboration: Work alongside other faculty members, medical professionals, and administrative staff to ensure seamless patient care.

Headache Director New York Hospital Queens Neurology Faculty Attending
2011-2017
• Headache Director, New York Hospital Queens: Leading both outpatient and inpatient neurology care with a focus on specialized neurological conditions.
• Supervisory Role: Overseeing and mentoring medical interns and students from Cornell, ensuring a high standard of neurology education.
• Strategic Educator: Designing and delivering lectures to Emergency room staff, emphasizing streamlined protocols for migraine treatment.

Neurologist Solo Practice Huntington, New York 2003-2011
• Offered tailored neurological care, managed everything from diagnosis to administrative tasks, ensured patients receive a holistic experience. I consistently updated my knowledge with the latest in neurology and fostered collaborations with other medical professionals to ensure comprehensive patient care.

Neurologist Island Neurological Plainview New York 2001-2003
• I collaborated closely with a team of neurologists to provide expert care, addressing a broad spectrum of neurological conditions. Through regular case consultations, and professional development sessions we ensure comprehensive treatment about neurological health.
Licenses
Medical Licensure

New York Medical License, Office of the Professions Lic 216285, Active
1999- Current

Board Certification

Board Certified in Neurology ,American Board of Psychiatry and Neurology-ABPN
(Certificate # 51828 ) 2012 -Current

Other Certifications

Florida Medical Doctor Expert Witness Certificate #MEEW11006 2023- Current
Affiliations
AAN - American Academy of Neurology
American Headache Society
Qualifications
Dr. Johnkutty's academic journey includes a graduation from the esteemed Renaissance School of Medicine at Stony Brook University and the completion of her neurology residency at the Montefiore Hospital, affiliated with Albert Einstein College of Medicine. Further honing her skills, she pursued a Neuromuscular fellowship at the renowned Columbia Presbyterian Hospital. In recognition of her commitment to migraine awareness, she was honored with a Pfizer grant. Dr. Johnkutty has utilized this platform to increase understanding of headaches, coordinating speakers and delivering lectures to physicians, support staff, and medical students alike.
Awards & Honors
Strong Women In Medicine Award. 2018

Pfizer's Independent Grants for Learning and Change to New York-Presbyterian/Queens Headache Clinic. 2015
Secured a substantial six-figure Migraine Project grant. This grant funded a comprehensive approach to enhance physician understanding of migraines through webinars, live lectures, and specialized migraine tools.

UCSF Headache Preceptorship Winner. 1999
Seminars & Training
Presentations

Headache Pitfalls to NYU Medical Students 2023
• I presented a lecture to final-year medical students on identifying and not overlooking critical "red flag" symptoms associated with headaches.

Staying Inspired With Migraines 2015-2017
• I conducted an annual lecture at NYPresbyterian Queens, aiming to heighten awareness among physicians and staff regarding the diagnosis and profound impact of headache disorders.

Headache Symposium 2015
• Under the Pfizer grant, I orchestrated a Headache symposium that convened leading experts in headache management from across the U.S., including the president of the American Headache Society. This event aimed to educate our local physicians on headache disorders and offer strategies for effective patient care.

Grand Rounds at Huntington Hospital 2005
• I delivered a grand rounds presentation to our community's physicians.
Publications
Food borne Botulism Associated with Home-Fermented Tofu in Two Chinese Immigrants, MMWR:vol: 62.No.26: New York City – 2012

Above article was cited in JAMA: Tofu: An Unlikely Cause of Botulism JAMA. 2013;310(8):788
Professional References
Headache Specialist at Neura Health
Clinical Reviewer at Prime Therapeutics
Disability Case Reviewer at The IMA Group
Neurologist NYU at Langone Health
Headache Center Director at NewYork-Presbyterian Hospital
Education
Neurological Institute. Columbia Presbyterian Hospital. 2000-2001
Albert Einstein College of Medicine of Yeshiva University. Montefiore Hospital. 1997-2000
Albert Einstein College of Medicine of Yeshiva University. Montefiore Hospital. 1996-1997
M.D., State University of New York at Stony Brook. 1994-1996
The Sophie Davis Seven-Year Accelerated Biomedical Program at City College. 1989-1994