Insurance Claim Handling Expert Witness & Litigation Support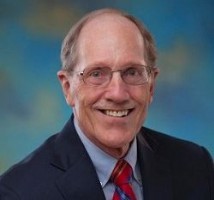 T. R. Michaels Claim Consulting, LLC
109 Oak Hollow
P.O. Box 5236
Williamsburg
,
Virginia
23188

(860) 656-6430

www.trmichaelscc.com
► Contact T. R. Michaels Claim Consulting, LLC
Expert Witness
Litigation Support
Speaker
Tommy Michaels of T. R. Michaels Claim Consulting, LLC has over 40 years in property and casualty insurance claims handling and claims administration, with over 30 depositions given in Federal and State court and testimony at trial, insurance policy reconstruction of old policies going back to 1940's, complex claim analysis of environmental, asbestos and other long-tail claims spanning numerous policy periods and various insurance carriers, insurance instructor of courses offered by American Institute of Chartered Property and Casualty Underwriters, conduct claim audits and review reinsurance claims.
Services
T. R. Michaels Claim Consulting, LLC provides the following services:

Expert testimony regarding:
• Bad Faith / Good Faith
• Claim handling and investigation
• Claim process and management
• Claim negotiation and settlements

Complex claims analysis, negotiation and mediation for:
• Law Firms that have asbestos, environmental, toxic tort or other long tail claims
• Insured to determine the potential insurance coverage for claims against them
• Insurance companies or insured to attend mediation
• Mediation of claims between insurance companies or insurance companies and policyholders

Insurance policy interpretation and retrieval:
• Review of Insurance policies to determine the coverage available
• Search for and Assemble documents that provide evidence of insurance coverage

Claim file audits for:
• Reinsurance companies for pre-quote and at-risk claim audits
• Corporations of third party administrators or insurance companies
• Insurance companies of managing general agents or underlying carriers
Litigation Support Services

T. R. Michaels Claim Consulting, LLC is available as an Insurance Litigation Witness. Tommy Michaels has testified as an expert witness in Class Action Litigation, Bad Faith in general liability and claims handling in homeowners claims including trial testimony.

Tommy Michaels' experience in Property and Casualty Claims includes direct handling of claims, supervising claim handlers, managing claim offices, developing systems for a paperless claim office. Tommy Michaels has extensive experience in Insurance Litigation including deposition and trial testimony.
Areas of Expertise
Arbitration
Asbestos
Business
Car Accident
Commercial and Contract
Compensation Disputes
Damages
Insurance
Insurance Interpretation
Insurance Policy
Insurance, Bad Faith
Investigation
Litigation
Malpractice
Mediation
Personal Injury
Policy Reconstruction
Premises Liability
Premises Security
Products Liability
Professional Responsibility
Reinsurance
Research
Workers Compensation
Additional Expertise:

Insurance Claim Handling.
Profile
Tommy Michaels is an insurance professional with over 40 years of experience including litigation management, litigation witness, complex claim analysis and negotiation, instructor in insurance, claim handling and claim management. Tommy worked for a major insurance company, as an Adjuster, Supervisor, Claim Manager and Home Office Claim Director and Complex and Large Loss Claims person.

Tommy Michaels' experience includes Auto, Homeowner, General Liability, Worker's Compensation, Products Liability, Medical Malpractice, Surety and Fidelity claims. Tommy Michaels has handled claims in several states including Arkansas, Connecticut, Mississippi, Oklahoma, Pennsylvania, Tennessee, Texas, West Virginia. He also directly handled all Fidelity and Surety claims in the State of Oklahoma.

His experience in claims includes direct handling, supervision of adjusters and other supervisors, claim office administration and development of a system that integrated various technologies to eliminate paper within the claim office. Tommy Michaels has over 25 years experience in claim training and taught CPCU and AIC courses both in house and as a college instructor. Tommy Michaels is able to help others understand insurance and how it works.
Consulting Practice
All States
T. R. Michaels Claim Consulting, LLC in the Social Networks

LinkedIn
Professional Experience
Chartered Property and Casualty Underwriter (CPCU), 1976
This designation is industry wide and considered the most prestigious within the insurance industry. The designation is attained through a five-year program of study of all areas and types of property and casualty insurance including economics, accounting, and law. The American Institute for Property and Casualty Underwriters administers the studies and awarding of designations which are earned upon successful completion of national comprehensive written examinations at the end of each of ten sections.

Associate in Claims Designation (AIC), 1983
A designation awarded based on a two-year study program specifically for property and casualty insurance claims.

Associate in Reinsurance Designation (ARe), 2007
A designation awarded based on a two-year study program specifically for Reinsurance underwriting and claims covering various types of Facultative and Treaty

Associate in Risk Management Designation (ARM), 2009
A designation awarded based on a two-year study covering all aspects of Risk Management, including identifying and analyzing risks of a corporation, avoid reduce or manage those risks through risk financing or alternative methods.
Legal Experience & Services
Tommy Michaels has been a testifying expert in Class action litigation involving Uninsured Motorist; a testifying expert in litigation involving primary and excess carriers; a Consulting expert in Asbestos Bankruptcy action

Tommy Michaels has 15 years experience in the Home Office of a major insurance company handling and supervising Environmental, Asbestos, and Toxic Tort claims under Primary, Umbrella and Excess coverage and involving multiple carriers. This provided an opportunity to do complex claim analysis and negotiate large settlements totaling more than $250,000,000.

Expert witness Tommy Michaels also had responsibility for resolving coverage issues, reconstructing decades-old policies and involved in coverage litigation throughout the United States. Tommy Michaels has more than 25 years of experience teaching insurance courses. These courses include various parts of CPCU and AIC. Tommy Michaels has given testimony in over 30 depositions in State and Federal Court cases as well as testimony given at trial.
Affiliations
• Memphis Chapter of Society of CPCU – President 1981-82
• Memphis Chapter Inter-Company Arbitration Panel of Arbitration Forums Inc., Chairman
• Pittsburgh, Pennsylvania Claim Managers Association
• Insurance Adjuster – Oklahoma
• Chairman of Inter-Company Arbitration Panel
• Connecticut Chapter of Society of CPCU – Board of Directors 2000-02
Member - National Panel of Consumers Arbitrators
Qualifications
Tommy Michaels has served in various capacities in local CPCU chapters including as President of the Memphis Chapter and three years on the Board of Directors of the Connecticut Chapter. He has also been active at First Church of Christ in Simsbury serving at various times as Chair of the Board of Christian Education, Board of Elders, Personnel Committee and also served on the Nominating Committee and continues as an Usher.
Seminars & Training
• Litigation Risk Analysis - Hartford, Connecticut, 1992
• Insurance Environmental Litigation Association (IELA) Seminar - Hartford, Connecticut, 1993
• ADR for the Defense - Chicago, Illinois, 1994
• Annual Midyear Meeting of Environmental Litigation Section of American Bar Association - Steamboat Springs, Colorado, 1995
• Insurance Symposium - Illinois Association of Defense Trial Counsel - Chicago, Illinois, 1997
• Asbestos Bankruptcy Litigation – Philadelphia, Pennsylvania, January 2002
• CPCU Seminar – Directors & Officers Coverage, Worcester, Massachusetts, April 2007
• CPCU Seminar – CGL 2007 Changes, Worcester, Massachusetts, December 2007
Publications
"The General Aggregate Limit and Long Tail Claims - A Historical Perspective on Claims for Increased Limits" CPCU Claim Interest Group newsletter, Vol. 27, Number 1, April 2009
"Searching For Dollars in Old Policies" CPCU Risk Management Interest Group newsletter, Vol. 27, Number 2, April 2010
"The Dark Side - An Ethical Dilemma" CPCU Consulting, Litigation & Expert Witness Interest Group newsletter, Vol. 17, Number 2, May 2010
"The Expert Witness as a Deponent", October 2013 Quarterly newsletter of Coverage, Litigators Educators & Witness Interest Group of CPCU
"An Interview with an Insurance Archaeologist", October 2013 Quarterly newsletter of Coverage, Litigators Educators & Witness Interest Group of CPCU
• "Do You Need an Expert? The Selection and Care of Experts in Claim Handling", Insights, A Professional Journal by The Institutes CPCU Society, Fall 2016
Professional References
Carl Forsberg, Esq., Forsberg & Umlauf
Seattle, Washington

Robert Soderstrom, Esq., Tressler Soderstrom Maloney & Preiss
Chicago, Illinois

J. W. Montgomery, Esq., Jones Day
Pittsburgh, Pennsylvania

Phillip Smith, Esq., Smith Ellison
Irvine, California

George W. Mayo, Esq., Hogan & Hartson
Washington, D. C.

Don Holladay, Esq., Holladay Chilton & Degiusti
Oklahoma City, Oklahoma

James W. Moody, Esq., Quilling, Selander, Cummiskey & Lownds
Dallas, Texas

Oleh Ilnyckyj, Esq., Miller Thomson
Vancouver, British Columbia, Canada

Michael Miguel, Esq., Morgan Lewis
Los Angeles, California

Michael W. Ellison, Esq., Smith Ellison
Irvine, California
Education
· BBA - University of Memphis, 1967
· Chartered Property and Casualty Underwriter (CPCU) - 1976
· Senior Claim Law Associate (SCLA) - 1983
· Associate in Claims (AIC) 1986
· Associate in Reinsurance (ARe) - 2007
. Associate in Risk Management (ARM) - 2009
Articles Published by T. R. Michaels Claim Consulting, LLC