Clinical and Forensic Psychologist - Expert Witness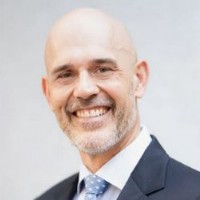 Teo Ernst, Psy.D., ABPP
1402 Park St., Suite C
Alameda
,
California
94501

(415) 913-8096

https://drteoernst.com/
► Contact Teo Ernst, Psy.D., ABPP
Expert Witness
Forensic Expert
Litigation Support
Speaker
Specialization in Post Traumatic Stress Disorder, Mitigation Evaluations, Capacity Evaluations and Employment Evaluations; One of less than 40 California Board Certified Forensic Psychologists (updated 2021); UCSF Assistant Clinical Professor; Fellowship in PTSD and Substance Abuse; Certified Qualified Medical Evaluator for the State of California; Active Clinical Practice Specializing in Psychological Trauma.
Services
Dr. Teo Ernst offers the following services:

*Assessment of Post Traumatic Stress Disorder
*Assessment of Testamentary Capacity and Undue Influence
*Personal Injury Evaluations
*Employment Evaluations
*Assessment of Civil and Criminal Competencies
*Violence Risk Assessment and Threat Assessment
*Mitigation Evaluations
*Capital Sentencing Evaluations
*MSO evaluations
*Assessment of Neuropsychological Functioning
*Assessment of Malingering
*Trial Consultation
*Treatment Recommendations
*Disability Evaluations
Areas of Expertise
Addictions
Anxiety Disorders
Bipolar Disorder (Manic Depression)
Capital Sentencing
Causation Analysis
Competency
Depressive Disorders
Drug Abuse
Drug Addiction
Employability
Employment Evaluations
Forensic Psychology
Independent Medical Exams (IME)
Legal Competency
Mitigation
Panic Disorder
Post-Traumatic Stress Disorder (PTSD)
Schizophrenia
Violence
Profile
Dr. Ernst specializes in Post-Traumatic Stress Disorder, Competency/Capacity evaluations, Mitigation Evaluations, and Employment evaluations. He is a member of a select group of fewer than 40 psychologists in California who have undergone the rigorous examination process necessary to obtain Board Certification in Forensic Psychology. Since 2012, Dr. Ernst has served as an Assistant Clinical Professor in the UCSF Department of Psychiatry where he provides teaching and supervision on a voluntary basis. As a trauma expert, Dr. Ernst chose to complete an additional year of fellowship training specializing in Post Traumatic Stress Disorder at the San Francisco Veterans Hospital. Dr. Ernst has extensive experience conducting forensic evaluations including testamentary capacity evaluations, personality injury evaluations, employment evaluations, violence risk assessment, civil and criminal competency evaluations, mitigation or sentencing evaluations, MSO evaluations, diversion evaluations, and the assessment of severe mental illness and neuropsychological impairment.

Dr. Ernst is currently a Qualified Medical Evaluator for the California Department of Industrial Relations and serves as a member of the criminal panel of psychiatric and psychological experts in multiple superior courts. His past professional experiences including providing treatment and expert testimony as a member of the medical staff of Napa State Hospital, and completing over 100 VA forensic evaluations on veteran's alleging psychiatric injury from military trauma.

Please see Dr. Ernst's website, listed on this site, for a more detailed description of his professional background and areas of expertise.
Areas Served
all states
Teo Ernst, Psy.D., ABPP in the Social Networks

Twitter
Professional Experience
8/08 – Present Private Psychological Practice, San Francisco, CA

Psychotherapy, consultation and forensic evaluations for adults, couples and families.

3/14/12 – Present UCSF Intensive Family Therapy Program, San Francisco, CA

Active member of reflecting team that provides weekly interventions and consultations to distressed families treated at UCSF. Provides teaching and consultation on family therapy to psychiatry residents, fellows, community trainees, and staff.

11/08 – 1/13 San Francisco V.A. Medical Center, San Francisco, CA
Compensation and Pension Services Contract Staff Psychologist

Conducted over 100 forensic psychological evaluations on veterans applying for service-connected disability for mental disorders. Evaluations outlined diagnosis, social and occupational impairment, and etiology of psychiatric presentation.

8/07 – 6/13 Napa State Hospital, Napa, CA
Staff Psychologist

Unit psychologist in inpatient forensic hospital treating 1370, 1026, and 2972 commitments. Competency to stand trial assessment. Violence risk assessment. Court letter composition. Expert court testimony. Psychodiagnostic Assessment. Neuropsychological screening. Individual and group psychotherapy aimed at addressing mental illness, substance abuse, cognitive impairment, competency, and violence risk. Behavior plan construction and monitoring. Multidisciplinary treatment and discharge planning utilizing risk management relapse prevention model. Crisis assessment and intervention. Supervision and didactic instruction for APA interns.

9/06 – 8/07 San Francisco V.A. Medical Center, San Francisco, CA
Fellowship in PTSD and Substance Abuse

American Psychological Association approved fellowship specializing in Posttraumatic Stress Disorder and Substance Abuse Disorders. Provided individual and group trauma and substance abuse-focused psychotherapy to veterans. Attended a weekly substance abuse seminar, which I additionally presented at. Organized and presented a weekly PTSD training seminar for psychiatry residents and psychology interns. Ran clinical triage for new referrals to the Posttraumatic Stress Disorder Clinical Team. Contributed to program development for Iraq/Afghanistan veterans. Provided individual and group supervision to psychology practicum trainees and interns. Facilitated weekly intake meetings for PTSD team. Conducted personality, diagnostic, and neuropsychological assessments on veterans with psychiatric and/or substance abuse conditions. Organized panel for UCSF psychiatry grand rounds. Participated in application review, interviewing, and evaluation of psychology interns and postdoctoral applicants.

9/05 – 8/06 Napa State Hospital, Napa, CA
APA Intern

American Psychological Association approved predoctoral internship. Training in the scientifically informed treatment of civil and criminally committed patients in a hospital setting. Individual psychodynamic therapy, dialectical behavioral therapy, and cognitive behavioral therapy. Group therapy including anger management, substance abuse, relapse prevention, interpersonal process, and social skills training. Two rotations as a unit psychologist conducting brief therapy, behavioral medicine, suicide and homicide assessment, behavior plan construction, interdisciplinary treatment planning, and case management. Completion of twelve assessments on cognitive and personality functioning, behavior analysis, and suicide/homicide risk assessment. Weekly seminars on professional issues, psychotherapy intervention, case consultation, and clinical/forensic assessment.
Licenses
*Licensed Psychologist, CA
*Board Certification, American Academy of Forensic Psychology
Affiliations
*Assistant Clinical Professor, UCSF Department
of Psychiatry
*Fellow, American Academy of Forensic Psychology
*Specialist, American Board of Forensic Psychology
*Subject Matter Expert, Qualified Medical Examiner Pre-Test Panel
*Member of the Criminal Panel of Psychiatric Experts for the Superior Courts of Alameda, Contra Costa, and Santa Cruz County
Awards & Honors
Girvetz Award for Outstanding Graduate in Philosophy Department, U.C. Santa Barbara
Outstanding Dissertation Award, Wright Institute
Articles Published by Teo Ernst, Psy.D., ABPP