Legal Nurse Consultants and Expert Witnesses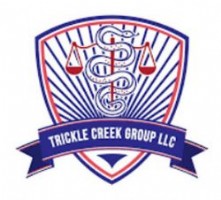 The Trickle Creek Group LLC
6474 Trickle Creek Road
Bath
,
Pennsylvania
18014

(215) 804-7081

https://tricklecreekgroup.com
► Contact The Trickle Creek Group LLC
Expert Witness
Litigation Support
Speaker
At The Trickle Creek Group LLC, our legal nurse consultants support attorneys and other professionals in screening medical related cases, helping prep for trial, coordinating expert witnesses, and providing effective research related to nursing and medical care. We prepare chronologies, organize medical charts, prepare brief and comprehensive reports as well as supporting the whole team from discovery to trial.
Services
The Trickle Creek Group LLC provides legal nurse consulting services to attorney clients to support medical related litigation. Our team of nurses specialize in several different areas to provide the most efficient and effective experience. The majority of our nurses also serve as expert witnesses in the following field of expertise:
Home Health
Hospice
Personal Care Home/ Assisted Living
Wound Care /Pressure Ulcers
Long-Term Care
Skilled Nursing Facility
Labor and Delivery
Orthopedics
Medicare Compliance and Regulations
Areas of Expertise
Aging
AIDS/HIV
Alzheimer's Disease
Angina Pectoris
Assisted Living
Bedsores
Brain Injury
Cardiac Surgery
Cardiology
Cardiothoracic Surgery
Cardiovascular
Cardiovascular Surgery
Cellulitis
Credentialing
Critical Care
Dementia
Document Analysis
Elder
Elder Abuse
Fall Protection
Health Care Plans
Healthcare
Heart Diseases
HMO
Home Health
Home Healthcare
Hospice
Hospital Records
Hospitals
Independent Living
Infectious Diseases
Legal Malpractice
Legal Nurse Consultant
Long Term Care
Lymphedema
Malnutrition
Malpractice
Managed Care Plans
Medical Devices
Medical Expert Agency
Medical Malpractice
Medical Records
Medical Review
Medical-Legal Issues
Medicare
Mitral Valve Prolapse
Nurse
Nursing
Nursing Home
Orthopedic Surgery
Orthopedics
Patient Rights
Peripheral Vascular Surgery
Personal Injury
Pressure Ulcers
Records Management
Slip and Fall
Standard of Care
Traumatic Brain Injury (TBI)
Vascular Surgery
Wound Care
Wrongful Death
Additional Expertise:

Personal Care Home/ Assisted Living, Skilled Nursing Facility, Labor and Delivery.
Profile
All nurses are certified and clinically active.
Areas Served
All States
The Trickle Creek Group LLC in the Social Networks

LinkedIn
Licenses
RN, Certified Legal Nurse Consultant (CLNC)
Affiliations
National Alliance of Certified Legal Nurse Consultants (NACLNC)
American Nurses Association (ANA)