Infectious Diseases & Hospital Administration Consultant and Expert Witness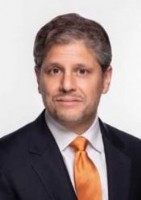 Thomas Anthony Cumbo, MD, FACHE
793 Center Street
Suite 482
Lewiston
,
New York
14092

(716) 238-5634

https://www.thomasacumbomd.com/
► Contact Thomas Anthony Cumbo, MD, FACHE
Expert Witness
Board Certified infectious diseases doctor encompassing all aspects of the specialty including inpatient, outpatient, infection control, international infectious disease and travel medicine. Vice President of Medical Affairs (Chief of Staff) at a Joint Commission accredited full-service hospital. Responsible for all aspects of physician activity from a hospital administration viewpoint. Consults on issues involving infectious disease, both domestic and international; and hospital administration, including medical staff issues.
Services
Provides litigation support, including expert witness testimony, for attorneys on issues involving:
HOSPITAL ADMINISTRATION
• Role of hospital administration with regard to actions of medical staff
• Professional misconduct reviews
• Infection control including hospital and nursing home acquired infections
• Potential exposure to infectious agents while in the hospital
INFECTIOUS DISEASES
• Sepsis
• Septic shock/ multiple organ system failure
• MRSA infections
• Pressure ulcers / infected wounds
• Necrotizing fasciitis and Fournier's gangrene
• Limb threatening infections: cellulitis, osteomyelitis, fasciitis, etc.
• Epidural abscess
• Endocarditis
• Operative site infections
• Foreign body-related infections
• Immunodeficiency related infections and management
• Skin issues including Stevens Johnson Syndrome
• Antibiotic toxicity / aminoglycoside toxicity
Areas of Expertise
Cellulitis
Gangrene
Hospital Administration
Hospital Medicine
Hospital Staffing
Infection Control
Infectious Diseases
Medical
Microbiology and Virology
MRSA Infections
Necrotizing Fasciitis
Nosocomial Infections
Public Health
Sepsis
Travel Medicine
Additional Expertise:

Hospital Acquired Infections; Healthcare Associated Infections
Consulting Practice
All States
Licenses
New York State # 22664, 2002 - Present
Affiliations
American Board of Internal Medicine: Subspecialty of Infectious Diseases, 2005 - 2025
Seminars & Training
University at Buffalo School of Medicine and Biomedical Sciences, 2003 - 2005

Post-Doctoral Fellowship in Infectious Diseases

Johns Hopkins University / Sinai Hospital Internal Medicine Residency Program, 2002 - 2003

Chief Medical Resident

Johns Hopkins University, 1999 - 2003

Post-Doctoral Fellowship in Internal Medicine
Publications
Mattu M, Banday W, Qazi K, Ryan J, Garbes I, Stefanick B, Cumbo TA. Pauciimune
Crescentic Glomerulonephritis in Association with Myeloma Cast Nephropathy – A Paraneoplastic Vasculitis. American Journal of Kidney Diseases 2008;51(4).

Shah MB, Braude D, Crandall CS, Kwack H, Rabinowitz L, Cumbo TA, Basnyat B, Bhasyal G.
Changes in metabolic and hematological laboratory values with ascent to altitude and the development of acute mountain sickness in Nepalese pilgrims. Wilderness Environmental Med 2006 Fall; 17(3):171-7.

Cumbo TA, Braude D, Basnyat B. Rabinowitz L, Lescano A, Shah MB, Radder DJ, Gambert S.
Higher venous levels of bicarbonate anion concentration are associated with the excessive hypoxemia but not acute mountain sickness in lowland dwellers ascending to moderate altitude (4250 meters). Journal of Travel Medicine 2005 Jul-Aug; 12(4):184-9.

Dehn PF, White CM, Conners DE, Shipkey G, Cumbo TA.
Characterization of the human hopatocellular carcinoma (HEPG2) cell line for in-vitro cadminum toxicity studies. In Vitro Cellular and Developmental Biology - Animal 2004; 40:172-82.

Cumbo TA, Segal BH.
Prevention, diagnosis and treatment of invasive fungal infection in patients with cancer and neutropenia. Journal of the National Comprehensive Cancer Network 2004; 2(5):455-69.

Cumbo TA, Basynat B, Graham J, Lescano A, Gambert S.
Altitude illness, dehydration and impaired bicarbonate secretion: Field data from Himalaya. Aviation Space and Environmental Medicine 2002; 73:898-901.

Basnyat B, Cumbo TA, Edelman R.
Infections at high altitude. Clinical Infectious Diseases 2001; 33:1887-91.

Basnyat B, Cumbo TA, Edelman R.
Acute medical problems in the Himalaya mimicking altitude sickness, Journal of High Altitude Medicine and Biology 2000; (3):167-74.