Securities Expert Witness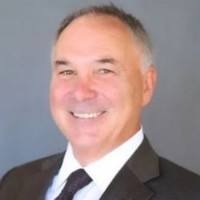 Thomas G. Taliaferro, CIMA®, AIF®
2907 Shelter Island Drive
Suite 105
San Diego
,
California
92106

(619) 780-8049

https://www.financialadvisorexpertwitness.com/
► Contact Thomas G. Taliaferro, CIMA®, AIF®
Expert Witness
Forensic Expert
Litigation Support
Thomas G. Taliaferro is a financial advisor/portfolio manager with more than 30 years of professional experience including serving as Senior Vice President for both Morgan Stanley and Wells Fargo Advisors. Highly experienced with high net worth and ultra-high net worth investors. Extensive supervisory experience including managing a branch complex of 55 financial advisors with in excess of $4 billion of assets under management. Experience with numerous financial advisor employment issues at broker/dealers. Spotless compliance record. Accomplished public speaker. FINRA Dispute Resolution Arbitrator. Experienced expert witness in AAA, FINRA and superior court venues and deposition. Member of the Securities Experts Roundtable.
Services
Mr. Taliaferro provides services in the following areas:

Registered Representative Abuse of Discretion
Broker-Dealer Supervision
Breach of Fiduciary Duty
Intra-Industry Compensation Disputes
Damage Analysis vs. Well Managed Account
Due Diligence in Regulation D Offerings
Broker-Dealer Employment Issues
Fiduciary Standard of Care for Financial Advisors
Financial Advisor Misrepresentation
Stockbroker Negligence
Registered Representative Outside Business Activities
Exchange-traded Fund (ETF) Suitability
Corporate Bonds
Hedge Funds
Suitability of Asset Allocation
Ponzi Schemes
Registered Investment Advisor (RIA) Regulations
Concentrated Securities Position
FINRA Rules & Codes
Areas of Expertise
Asset Allocation
Breach of Fiduciary Duty
Due Diligence
Economic Losses
Fiduciary
Fiduciary Duty
Financial
Financial Analysis
Finra
Hedge Funds
Investments
Ponzi Schemes
Securities
Areas Served
All States
Thomas G. Taliaferro, CIMA®, AIF® in the Social Networks

LinkedIn
Professional Experience
Wells Fargo Advisors (2009-2016)
Senior Vice President
Senior Financial Advisor
Portfolio Manager

Morgan Stanley (1985-2009)
Senior Vice President
Senior Financial Advisor
Branch Complex Manager
Licenses
Series 7 - General Securities License - 1985
Series 3 - National Commodities Futures License - 1986
Series 63 - Uniform Securities Agent - 1986
Series 65 - Uniform Investment Advisor - 1995
Series 8 - General Securities Sales Supervisor and Options Principal - 1993
Affiliations
Investment Management Consultants Association
Center for Fiduciary Studies--FI360
Securities Experts Roundtable
Toastmasters International
Ocean Cruising Club – Port Officer