Economist: Economic Consulting & Expert Witness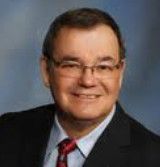 Thomas Roney LLC
3313 W 5th St
Fort Worth
,
Texas
76107

(817) 733-6333

https://thomasroneyllc.com
► Contact Thomas Roney LLC
Expert Witness
Forensic Expert
Litigation Support
Speaker
Thomas Roney LLC is an economic consulting firm specializing in economic damages calculations and expert testimony for attorneys throughout the country. We help you be more effective with your case by providing timely and accurate assessments for upcoming litigation and settlements. We always serve you and your clients in a professional manner. Our team includes economists, finance and forensic accounting experts with broad experience in forensic litigation support and expert testimony. Offices in Dallas, Fort Worth, Houston, and Atlanta.
Services
Thomas Roney LLC specializes in the following practice areas:

• Economic Damages in Employment Matters
We determine the economic impact, such as lost wages, bonuses, and benefits, of an individual or group dismissal, layoff, failure to promote or other employment decision.

• Employment Discrimination
We assist with the determination of whether there is bias in an employment action against a protected class or individual.

• Economic Damages in Personal Injury / Wrongful Death Matters
We calculate the economic damages the tort victim or the victim's family members suffered. These damages may involve wages, profits, benefits, home services, personal consumption, and the value of future care costs.

• Commercial Damages
We calculate lost profits and other damages suffered as the result of a tort or breach of contract.

• Intellectual Property and Patent Infringement damages
We provide economic analysis and valuation for current and proposed intellectual property and patent infringement cases.

• Unfair Competition and Anti-Trust
We provide analyses in the areas of anti-trust, unfair competition, market identification, and pricing.

• Business Valuations
We provide business valuations in the areas of commercial litigation, intellectual property matters, and family law actions.

Free Consultation and Checklists
After an initial free consultation, we will provide you with an appropriate checklist of the data an economist uses in preparing a comprehensive damages report in personal-injury, wrongful-death and employment matters.
Areas of Expertise
Additional Expertise:

FELA; Life Care Plan Assessments.
Profile
Thomas Roney
President and Senior Economist

As an economist specializing in the calculation of economic damages, Thomas Roney offers litigation support to attorneys throughout the country. He has more than 30 years consulting experience and has testified as an expert witness in state and federal court, during depositions and arbitration, and before the Special Master in Victim's Compensation Fund matters. Prior to opening his own firm, Mr. Roney was a Senior Economist with The Center for Forensic Economics; He served as an in-house consultant to a national law firm as a litigation-support consultant; worked with a major national accounting firm providing economic consulting services in commercial-damages matters; and was a senior research economist with an economic consulting firm, specializing in the calculation of economic losses in personal-injury, wrongful-death and wrongful-termination cases.

Sydney Thompson, MBA
Director

Mr. Thompson serves as project leader, expert and consultant for a variety of litigation matters, including: economic analysis and valuation for current and proposed intellectual property and patent infringement cases; analysis and calculation of damages in commercial litigation cases; and calculation of business valuations. He focuses on hospitality, distribution, financial and franchise industries.

Prior to joining Thomas Roney LLC, Mr. Thompson served as an in-house advisor and consultant for a Dallas-based intellectual property law firm. In that role he provided economic analysis and valuation for current and proposed intellectual property. Mr. Thompson also served as a consultant for a national, commercial litigation law firm. There he provided analysis and counsel in cases related to valuations, capital markets, and unique financings. In his role, Mr. Thompson supported attorneys in document review and interpretation of facts in the cases. He worked extensively on cases related to the hospitality and distribution industries as well as international disputes.

Jeremiah H. Grant, B.S. International Finance, MBA Finance and Strategy.
Senior Finance Consultant

Mr. Grant has 19 years of experience in the areas of complex litigation matters, corporate restructuring and turnarounds, business valuation, commercial insurance and management consulting. He began his career in the Financial Advisory Services practice of PricewaterhouseCoopers before working as a Consultant for an international finance and economics consulting firm, as a Manager within the Valuation Practice of Kroll Zolfo Cooper and most recently as a Litigation Services Manager at LonePeak Valuation Group. He has also worked as an interim CFO, as a Manager of Financial Planning & Analysis and as an independent consultant on a number of business strategy projects.

Nik Volkov, PhD, CVA, MAFF
Forensic Economist

Dr. Volkov specializes in the calculation of economic damages in personal injury, wrongful death, employment, and commercial litigation cases. He is a Professor of Finance at Mercer University, where he teaches classes in corporate finance, financial analytics, international finance, mergers and acquisitions at the undergraduate and graduate levels. His research interests are in the area of forensic economics, information disclosure, investments, investor behavior, corporate diversification, and mergers and acquisitions. Prior to a career in academia, Dr. Volkov owned a financial service firm, which focused on investing in longevity-related assets, and worked as a financial analyst at Franklin Templeton Investments.
Areas Served
All States. We have consulted on cases in more than 27 states, including Texas, California, Washington, New York, Massachusetts, Illinois, Indiana, Connecticut, Georgia, Florida, Virginia, Alabama, Colorado, New Mexico, Utah, Kansas, Oklahoma, Louisiana, Missouri, and Michigan. Offices in Dallas, Fort Worth, Houston, Denver and Miami.
Thomas Roney LLC in the Social Networks

Facebook

Twitter

LinkedIn
Professional Experience
Thomas Roney. Mr. Roney has worked as an economist with the Federal Trade Commission, as a securitization analyst with a commercial bank, as a consultant with a commercial litigation law firm, and as a consultant with various economic consulting firms. Mr. Roney has completed all course work towards a Doctorate in Economics, with fields in Labor Economics and Industrial Organization.

Sydney V. Thompson. Mr. Thompson began his career as a securities analyst at a major investment banking firm. He moved from securities analysis into corporate finance and spent approximately twenty years as an investment banker with a commercial bank, big-four accounting firm and regional investment banking firm. Mr. Thompson advised on initial public offerings; acquisitions; and valuations and fairness opinions.

Jeremiah Grant, MBA, has prepared analyses, written expert witness reports and provided expert witness testimony in connection with complex litigation matters including breach of contract, product liability and intellectual property infringement. He has Prepared and/or managed dozens of valuations in connection with SFAS 141 and SFAS 142 requirements and performed analysis and prepared dozens of business valuation reports of privately held businesses for estate and gift tax purposes, partnership disputes and divorce, including the valuation of minority interests in partnerships and LLCs.

Nik Volkov, PhD, provides expert witness services in the area of economic loss assessment in personal injury, wrongful death, employment, and commercial litigation cases. The bulk of his research and teaching is focused on the calculation of the present value of future cash flows, which is the central element of the economic loss assessment in personal injury and medical malpractice cases. He designed the EconLoss software with a vision of streamlining the economic loss assessment services and delivering a more cost effective way of assessing the damages to plaintiff attorneys, defense attorneys, and individuals.
Awards & Honors
Vice President, Southern District, National Association of Forensic Economists
Past President and Past Vice President, Collegium of Pecuniary Damages Experts
Seminars & Training
Presentations and CLE

Thomas Roney LLC provides presentations and CLE classes on economic damages to law firms, paralegals and organizations. There is no charge for these services. Please contact Thomas Roney LLC to schedule a presentation.
Publications
Thomas Roney:

"Assessing Economic Damages in Personal Injury and Wrongful Death and Employment Litigation: the State of Oklahoma." (2012). Working paper.

"Factors to Consider When Estimating Economic Damages from a Wrongful Termination." with Nora Ostrofe, MBA, CEA, AVA, and Donald Kirwin, PhD. (2011). Accepted for publication, The Earnings Analyst.

"Estimating Duration of Economic Damages in Wrongful Termination Cases: Recent Literature on Duration and Magnitude of Earnings Losses from Job Loss." (2012), Journal of Legal Economics, Volume 18, Number 2, April 2012.
Professional References
On request.