Police and Security Expert Witness, Specializing in Police and Security Operations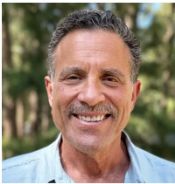 Titan National Investigations and Expert Consulting
1237 South Victoria Ave
No. 175
Oxnard
,
California
93035

(661) 607-4324

https://www.titannational.net
► Contact Titan National Investigations and Expert Consulting
Expert Witness
Litigation Support
Speaker
I am a retired LAPD lieutenant ( 30 years of service) and former CEO of a major security company in the Los Angeles Area. During my tenure with the LAPD I commanded some of the most coveted units in that organization, including Homicide Special, Robbery Homicide Division, The Special Investigation Section, CIS ( The largest operational unit assigned to the Joint Terrorism Task Force) and the FBI Violent Crime Task Force.
My expert work has a full range, from police policy and procedures, complex felony investigations ( including audit and review) Internal Affairs ( including third part investigations for smaller agencies or conflict cases) wrongful death, use of force, undercover operations and pursuit policy.
On the premise liability and security operations side, I have been retained on multiple occasions as an expert on negligent security guard liability ( both defense and plaintiff), nightclub and restaurant liability. I have worked for major carriers AIG, Farmers and Houston Specialty Insurance.
Services
My services are as follows:

Expert Testimony for Police Procedures, including use of force, deadly force, tactics, pursuit police;

Investigative Expert: Complex Criminal Investigations. I am able to review and opine on the legality and thoroughness of all complex investigations, from homicide cases to major conspiracy cases;

Third-Party Internal or Work Place Investigations;

Police Investigations Involving Brady Issues;

Expert Security Operations- Security guard company training and operations, negligent acts by security personnel up to and including use deadly force;

Deposition and Mediation Services. I am available to assist in preparation for witness deposition or party mediation.
Litigation Support Services

I can assist with preparing for witness deposition and or case analysis.
Areas of Expertise
Background Investigations
Civil Rights
Criminal
Crisis Management
Employment Termination
Executive Protection
Hotel Security
Investigation
Law Enforcement
Law Firm Consulting
Loss Prevention
Night Club Security
Nightclub
Police Procedures
Police Use of Force
Premises Liability
Premises Security
RICO
Risk Management
School Violence
Security
Security Management
Sexual Harassment
White Collar Crime
Wrongful Death
Wrongful Termination
Additional Expertise:

Complex Criminal Investigations, Police Brady Issues, Police Undercover Operations.
Profile
I am a retired LAPD lieutenant with thirty years of police experience including 20 years of supervisory and management experience. I was entrusted with the command of the most coveted units on the LAPD including Homicide Special, Robbery Homicide Division ( all major high profile cases in Los Angeles) and The Special Investigation Section ( all major felony crimes and kidnaps for ransom cases) and the FBI Violent Crime Task Force. I have also worked as a K9 handler, vice and gang officer. I have extensive experience as an Internal Affairs Advocate and Investigator.

I was the owner and CEO of a major security company in Los Angeles. Our clients included two of the most famous and landmark malls and several well known nightclubs and restaurants. I am a sought after premise liability and security expert.
Consulting Practice
All States and Internationally
Titan National Investigations and Expert Consulting in the Social Networks

LinkedIn
Professional Experience
The Los Angeles Police Department 1982-2012
Ranks Held : Police Officer, Police Officer 3, Sergeant I, Sergeant II, Lieutenant I and Lieutenant II
Owner and CEO of Critical Solutions Protective Services Group 2010-2017
Owner of Titan National Investigations and Consulting 2012-present
Licenses
California Licensed Private Investigator CA 188557
Certified International Investigator
Association of Workplace Investigators
Affiliations
California Association of Licensed Investigators
Council of International Investigators
Association of Work Place Investigators
Qualifications
LAPD-Thirty Year Career
Police Supervisor and Manager
Authored the Police Department Undercover Use of Force Guidelines
Awards & Honors
Police Medal for Bravery when my team was ambushed-1994
Professional References
John Miller NYPD Commissioner of Counter Terrorism
Michael Downing Retired LAPD Deputy Chief of Counter Terrorism
Michel Moore LAPD Chief of Police
Kevin McClure Retired Chief City of Montebello-Retired LAPD Captain
Lisa Stevenson Bassi Edlin Huie and Blum
Sandy Calin, Kramer deBoer and Keane LLP
Dennis Cremins, Captain Burbank Police Department-Retired LAPD Captain
John Thomas Chief of Public Safety University of Southern California
Doug Parker, Littler Mendelson LC

References with contact information provided on request
Education
Claremont McKenna College B.A. English