Internet Trademark Infringement Expert Witness & SEO Expert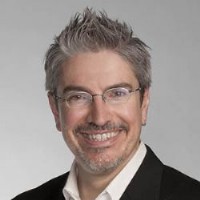 Trademark Infringement Expert Witness
2633 McKinney Ave.
Dallas
,
Texas
75019

(469) 619-0935

trademarkinfringement.expert

Send an email
Expert Witness
Speaker
Chris Smith provides Trademark Infringement Expert Witness services. With over $94 million in damages awarded to his clients, Smith provides an established track record of qualified expertise. He has testified on matters involving SEO, Search Engines, and Domain Names at federal and state trials, and at depositions. Some of his most notable cases included the Academy of Motion Picture Arts & Sciences v. GoDaddy Inc., PODS Enterprises v. U-Haul International Inc., Daniel Hegglin v. Google, Inc., and more.
Services
Chris Smith provides expert witness services in cases involving online trademark infringement. He is an expert in Search Engine Optimization (SEO), Online Reputations and Defamation, Social Media, Search Engines, Online Mapping, Geolocation by IP Address, Domain Names, Internet Website Development, Internet Yellow Pages, and Online Business Directories.
Areas of Expertise
Additional Expertise:

Online Reputation Management; Pay Per Click
Profile
Chris Smith has extensive background experience in internet technology development, search engine optimization ("SEO"), and online reputation management. Smith has performed consulting and development work for numerous Fortune 500 and Internet Retailer 500 companies. Smith is a longtime columnist at Search Engine Land and Marketing Land, and a frequent speaker at internet marketing and technology conferences. Smith has served as an expert witness in lawsuits in the United States and Europe. Notably, Chris Smith served on the landmark trademark infringement case, PODS Enterprises, Inc. v. U-Haul International, Inc., wherein the jury ultimately awarded his client, PODS, with over $62 million in damages.
Consulting Practice
All States, Canada, New Zealand, Australia, and Europe.
Trademark Infringement Expert Witness in the Social Networks

Facebook

Twitter

LinkedIn
Professional Experience
• Founded the SEO projects at Verizon's Superpages.com
• Headed up the Technology Department at Verizon's Superpages.com
• Worked as a leading strategist at a number of internet marketing agencies
• Has provided SEO consulting services to numerous Fortune 500 and Internet Retailer 500 brand names;
• Founder and CEO of an internet marketing agency for over 5 years
• Expert witness on a number of significant lawsuits
Legal Experience & Services
Provided deposition testimony and testified in state and federal cases as an expert witness.
Affiliations
Member and past board member and officer of the Dallas Fort Worth Search Engine Marketing Association (DFWSEM)
Awards & Honors
Winner of Verizon's Individual Excellence Award for Instituting a Highly Successful Search Engine Optimization Program.
Publications
See over 100 articles by Chris Smith at Search Engine Land and Marketing Land.
Education
Bachelor's Degree in Environmental Design, Texas A&M University