Industrial Machinery and Commercial HVAC Expert Witness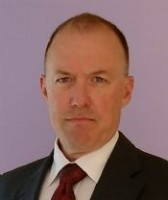 Tyler G. Colwell, PE
4633 Yerba Ave
Atascadero
,
California
93422

(408) 209-5731

https://www.colwellengineers.com
► Contact Tyler G. Colwell, PE
Expert Witness
Forensic Expert
Litigation Support
Tyler G. Colwell, PE is a mechanical engineer with more than 30 years of industrial power and cooling experience at power plants, data centers, and other facilities specializing in rotating machinery, vibration analysis and mission-critical HVAC systems.
Services
Mr. Colwell offers the following services:

Engineering and Design Services

Industrial / Commercial Machines
HVAC Systems
Computational Fluid Dynamics
Finite Element Analysis
Static and Dynamic Systems
Mechanical and Thermal System Modelling and Prediction
Mechanical Design
Kinematic Systems
General Mechanical Failure Analysis
Litigation Support Services

Mr. Colwell provides structural analysis consulting, patent claim analysis, industrial and automotive accident reconstruction, and mechanical engineering expert witness services to both plaintiff and defense counsel.
Areas of Expertise
Accident Investigation
Accident Reconstruction
Data Centers
Engineering
Engineering Design
Engineering Mechanical
Engineering Structural
Failure Analysis
HVAC
Industrial Accidents
Industrial Equipment
Machinery
Mechanical
Patent
Power Plants
Rotating Machinery
Thermodynamics
Turbines
Vibration Analysis
Additional Expertise:

PROCESSES/ISSUES: Vibration Analysis, Rotor Dynamics, Rotating Machinery Analysis, Machine Failure Analysis, Accident Reconstruction, Power Plant Engineering, Power Plant Performance, Rolling Element Bearing (REB) Failures, Air Flow Optimization, HVAC Design, HVAC Performance, Computational Fluid Dynamics, Finite Element Analysis, Static and Dynamic Systems, Mechanical and Thermal System, Modelling and Prediction, Mechanical Design, Kinematic Systems, Mechanical Failure Analysis.

EQUIPMENT/MACHINERY: Mission Critical HVAC Systems, Large-scale Rotating Machinery, Piping, Centrifugal and Axial Compressors, 3-phase Motors, Steam and Gas Turbines, Pumps, Compressors, Expanders, Generators, Chillers, Air Handlers, Gear Boxes, Condensers.

ENVIRONMENTS: Power Plants, Data Centers, Refineries. Processing Facilities.
Profile
Tyler G. Colwell, a registered professional mechanical engineer since 1993, has over 30 years of engineering experience with industrial machinery and mission-critical HVAC systems in diagnosing their ailments; auditing their operational integrity; establishing preventative maintenance programs to extend their useful life; specifying their application, and investigating and determining their cause of failure.

Experience includes both engineering analysis and its practical application in environments including power plants, refineries, processing facilities, and data centers.

13 years designing high-performance and high-efficiency power and cooling infrastructures for 300+ corporate, hospital, and academic critical load data centers.

Designed Bently Balance™ rotating machinery dynamic balance optimization software, which allows field personnel to adjust the rotating balance condition of their machinery with a minimum number of weight placements.

Created, produced, and instructed seminars on-site at industrial client locations and at Bently Nevada training centers around the United States and globally on how to diagnose large-scale rotating machinery problems on power plant and other machinery types such as gas turbines, steam turbines, hydro-electric turbine generators, electric motors and generators, pumps, centrifugal and axial compressors, etc.
Designed and executed rolling element bearing research project on monitoring of bearing spalling failures. Authored and presented related paper to the International Gas Turbine Symposium in Banff, Alberta.
Developed customized installations of performance monitoring systems for over 50 combined-cycle power plants around the world, improving performance through active real-time efficiency optimization. Maximized operating efficiency of complex power cycles which included gas turbines, heat recovery steam generators, steam turbines, condensers, generators, pumps, motors.
Developed software to simulate 3D fluid behavior in photo-realistic environments and for the 3D animation community. Awarded US Patent #5877777 for this technology.
Designed preventative maintenance program for tier 1 and tier 2 power plant equipment, including steam turbines, gas expanders, air/water cooled condensers, pumps, generators, motors.
Consulting Practice
All States
Tyler G. Colwell, PE in the Social Networks

LinkedIn
Legal Experience & Services
Recent Design and Consulting Projects:

Data center cooling manufacturer patent infringement case
Silicon Valley corporate data center cooling design
California hospital data center cooling design
Street sweeper vs bicyclist injury
Automobile vs tractor-trailer accident visibility analysis
Commercial HVAC maintenance analysis
Construction site injury - drywall stack collapse
Construction material and deflection analysis
Affiliations
American Society of Heating, Refrigeration, and Air Conditioning Engineers (ASHRAE)
American Society of Mechanical Engineers (ASME)
Tau Beta Pi Engineering Honor Society
Education
Bachelor of Science, Mechanical Engineering, Cal Poly State University