Oilfield Operations, Drilling, and Well Control Expert Witness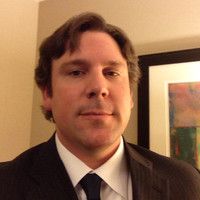 Tyson S. Foutz, PE
403 Clovis Dr
Durango
,
Colorado
81301

(505) 320-6757

https://www.foutzconsulting.com
► Contact Tyson S. Foutz, PE
Expert Witness
Litigation Support
Speaker
Tyson S. Foutz, PE is a Consulting Petroleum Engineer in the upstream oil and gas industry with a focus on oilfield operations, drilling, and well control. Mr. Foutz is a licensed professional engineer with more than 25 years of oilfield experience. He has worked in sedimentary basins worldwide, providing drilling, completions, workover, and production operations supervision and has extensive well control experience in planning, prevention, and response. He provides expert witness services to both plaintiff and defense attorneys in matters of intellectual property, personal injury, and other litigation. Recent projects include:
• Expert witness, water well rig staff injury
• Oilfield wastewater disposal facility environmental remediation
• HTHP onsite consultant for Kurdistan deep test
• Shakedown and evaluation of US purchased rig for transport to Chile
• Expert witness for intellectual property claim
• Disposal facility modification for skim oil clean up and processing
• Expert witness for Deepwater Horizon blowout
• Drilling Rig Inspection, Blowout Contingency Plan
• Reserves report for Madagascar exploration blocks
• Oilfield equipment valuation for venture capital firm
Services
Tyson S. Foutz, PE provides oilfield consulting focusing on operations and project execution in both office and field environments and expert witness services in litigation.

Focus Areas Include:

Petroleum engineering
Oilfield operations
Well construction
Well control and well intervention
Well performance optimization
Drilling operations
Rig supervision
Solutions for difficult wells
Oil and gas well workover & stimulation
Plugging and abandonment
Environmental reclamation/restoration
Emergency response
Chemical program optimization
Directional drilling
Field development
Upstream oil and gas industry
Production engineering
Hydraulic fracturing
Reservoir management
Artificial lift design and installation
Training programs for operations personnel
Areas of Expertise
Additional Expertise:

Well Control, Upstream Oil & Gas Industry, Drilling, Artificial Lift Design, HTHP, Hydraulic Fracturing, Chemical Production Optimization.
Areas Served
All States
Tyson S. Foutz, PE in the Social Networks

LinkedIn
Professional Experience
Successful projects have included:

- Exploration drilling of HTHP sour prospects
- Drilling of underbalanced infill wells in highly depleted reservoirs
- Completion design and execution
- Extended workover and well rehabilitation campaigns
- P&A management
- Well control
- Production optimization including artificial lift, chemical optimization, compression and gathering design
- Environmental mitigation
- Rigless intervention (Coiled tubing, snubbing, wireline)
- Reserves evaluation (special projects only)
- Training and program design for SOP's, safety programs, and technical manuals
Affiliations
Society of Petroleum Engineers
American Petroleum Institute
American Society of Safety Professionals – Member Four Corners Chapter
American Association of Drilling Engineers – Co-founded first student chapter at Colorado School of Mines
Qualifications
Licensed Professional Engineer – State of Texas #115649
IWCF Supervisor (Level 4) Well Control Certification - DL4SS-00021071-SA-TYC1
Publications
Hydraulic snubbing unit works over, recovers well after blowout, World Oil, January 2004

Innovative Use of the Well Freeze Technique for Repairs on Steam Injection Wells in a Thermal Recovery Project, SPE/Petroleum Society of CIM/CHOA 78977, 2002
Education
Colorado School of Mines Golden, Colorado
B.Sc. in Petroleum Engineering, May 2000