Banking & Finance Expert Witness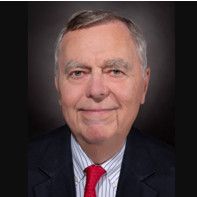 Vaughn C. Pearson
16428 Fallkirk Drive
Dallas
,
Texas
75248

(214) 405-6667

https://vaughnpearson.com/
► Contact Vaughn C. Pearson
Expert Witness
Litigation Support
Speaker
Vaughn Pearson has more than 40 years of senior- and executive-level financial institutions, consulting, expert witness and speaking experience, providing knowledge in Corporate Governance, Regulatory Preparation and Response, Lending and Credit Administration, Problem Asset Remediation, and Commercial Lending. He has served in supervisory oversight roles of troubled banks for regulatory agencies. He leads seminars and provides lending- and credit-related services that contribute to improving business performance of banks and thrifts, and is available to both plaintiff and defense attorneys for consulting, litigation support and expert witness testimony on banking and other financially related cases.
Services
Mr. Pearson offers services in all areas of commercial lending and credit matters: underwriting, monitoring, collection, workout, policy, procedure, credit concentration, regulatory response, credit review and examination, due diligence, consent orders, governance, breach of good faith, breach of contract, wrongful defaults, control and interference, duress and coercion.
Litigation Support Services

Commercial Banks Banking Bank Financial Services loan structuring issues;l credit underwriting, processes controls best practices commercial loan originating, commercial loan servicing collection of commercial loan collection industrial loans commercial real estate credits.consulting organizations providing knowledge in Corporate Governance, Regulatory Preparation and Response, Lending and Credit Administration, Problem Asset Remediation, Small Business and Consumer Lending, and Commercial Lending Bank Governance Commercial Credit Underwriting Real Estate Financing Collections Loan Workouts Regulatory Response Credit Review and Examination Due Diligence Consent Orders Lender Liability Breach of Good Faith Wrongful Defaults Control and Interference Duress and Coercion SBA underwriting and servicing Handling non-negotiable collateral Underwriting expectations Construction financing Third-party underwriting Consent order oversight.
Areas of Expertise
Banking
Credit
Credit Training
Financial
Financial Analysis
Lender Liability
Lending
Real Estate Finance
Regulatory Response
Risk Management
Additional Expertise:

Problem Asset Resolution.
Vaughn C. Pearson in the Social Networks

LinkedIn
Professional Experience
25+ years - senior/executive management roles in community and mid-size commercial banks
10+ years - financial services consulting, including service with three national consulting firms
5+ years - special agent for commissioner of state-chartered banks, dealing with banks under consent orders
10+ years - expert witness activities
Affiliations
Forensic Expert Witness Association
Risk Management Association
Awards & Honors
Distinction graduate - Southwestern Graduate School of Banking
Seminars & Training
35+ years as instructor for Risk Management Association leading seminars on credit- and lending-related topics: financial statement analysis, structuring commercial loans, detecting problem loans, problem loan workouts, negotiation skills, management analysis due diligence, lending academy.
Publications
RMA Journal Articles

Optimizing the Director's Role in Governance
Board Selection and Governance: Build It and They Will Perform
Risk-Based Case Processing and Treatment
Designing a Prescreening Scorecard for Small Business Customers
Professional References
Past Instructor:

Loyola University, New Orleans
LeTourneau University, Dallas Campus
Southwestern Graduate School of Banking, Dallas

Served on multiple non-profit Boards of Directors

More information supplied upon request.
Education
Tulane University, New Orleans, Louisiana – MBA, Marketing/Finance
Duke University, Durham, North Carolina – BA, Economics
SMU Southwestern Graduate School of Banking (With Distinction honors)