Banking & Finance Expert Witness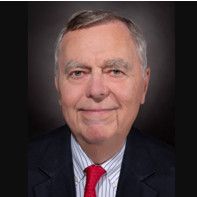 Vaughn C. Pearson
16428 Fallkirk Drive
Dallas
,
Texas
75248

(214) 405-6667

https://vaughnpearson.com
► Contact Vaughn C. Pearson
Expert Witness
Litigation Support
Speaker
Vaughn Pearson has more than 40 years of senior- and executive-level financial institutions, consulting, expert witness and speaking experience, providing knowledge in Corporate Governance, Regulatory Preparation and Response, Lending and Credit Administration, Problem Asset Remediation, and Commercial Lending. He has served in supervisory oversight roles of troubled banks for regulatory agencies. He leads seminars and provides lending- and credit-related services that contribute to improving business performance of banks and thrifts, and is available to both plaintiff and defense attorneys for consulting, litigation support and expert witness testimony on banking and other financially related cases.
Services
Mr. Pearson offers services in all areas of commercial lending and credit matters: underwriting, monitoring, collection, workout, policy, procedure, credit concentration, regulatory response, credit review and examination, due diligence, consent orders, governance, breach of good faith, breach of contract, wrongful defaults, control and interference, duress and coercion.
Litigation Support Services

Serving both plaintiff and defense attorneys in banking and insurance industries in the following: loan structuring issues; credit underwriting, processes, and controls; and best practices in originating, servicing, and collection of commercial and industrial loans and commercial real estate credits. Expert witness activities include consultations, written reports, depositions, and courtroom testimony.
Areas of Expertise
Additional Expertise:

Credit Training; Problem Asset Resolution; Bank Governance; Commercial Credit Underwriting; Credit Review and Examination, Consent Orders; Breach of Good Faith; Wrongful Defaults; Control and Interference; Duress and Coercion.
Professional Experience
More than 25 years in four mid-sized regional and community banks, serving in senior and executive management roles including Chief Credit Officer and Chief Lending Officer, as well as 15+ years in financial institution managing consultant roles that include major organizations: Hewlett-Packard (formerly EDS), Deloitte, and Computer Sciences Corporation. Activities included five years serving as a special agent for the Commissioner of the Texas Department of Banking overseeing troubled banks, typically under consent orders resulting from poor lending and credit practices.
Legal Experience & Services
Sample Cases Descriptions

Bank handling of non-negotiable collateral
Issue: whether the bank, in accepting certain non-negotiable collateral, utilized proper practices to safeguard the collateral while in its possession before returning it to the borrower.

Loan terms on credit extended by a non-traditional lender
Issue: whether lending standards were appropriate when credit was not available from traditional banks due to difficulty in determining underlying collateral value and uncertainty in projecting cash flow within a reasonable time period.

Prudent SBA loan underwriting and servicing standards
Issue: whether the bank followed Preferred Lender standards in making/servicing an SBA-guaranteed loan to an unsophisticated borrower.

Loan approval to fund a portion of a construction project
Issue: whether the bank acted properly in approving a credit facility that provided funds to complete most of a project, then declined to advance sufficient additional funds to enable completion.

Release of credit information to a vendor
Issue: whether the bank acted in good faith in discussing the borrower's lack of compliance with one loan covenant but failing to disclose other breaches in the agreement.

Bank and attorney responsibilities
Issue: whether attorneys representing the bank had properly performed their duties in properly researching and perfecting the lender's security interest in collateral that supported sizable loans to a borrower.

Application of residential mortgage payments
Issue: whether the mortgage servicer acted properly and consistently in its 1) default notification, 2) decisioning on accepting/rejecting payments after default, and 3) application of payment proceeds on the borrowers' obligation to the lender.

Wire transfer services activities
Issue: Whether a bank handled wire transfer requests in accordance with its written policies and procedures in a manner consistent with its obligations to do so, and would bear the risk of loss if security procedures were not met.

Intercompany loan conformity with commercial banking standards
Issue: whether intercompany loans contained preferential terms that would have been available from a disinterested third-party commercial lender or investment banker.
Affiliations
Forensic Expert Witness Association
Risk Management Association
Awards & Honors
Distinction graduate - Southwestern Graduate School of Banking
Seminars & Training
35+ years as instructor for Risk Management Association leading seminars on credit- and lending-related topics: financial statement analysis, structuring commercial loans, detecting problem loans, problem loan workouts, negotiation skills, management analysis due diligence, lending academy.
Publications
RMA Journal Articles

Optimizing the Director's Role in Governance
Board Selection and Governance: Build It and They Will Perform
Risk-Based Case Processing and Treatment
Designing a Prescreening Scorecard for Small Business Customers
Professional References
Past Instructor:

Loyola University, New Orleans
LeTourneau University, Dallas Campus
Southwestern Graduate School of Banking, Dallas

Served on multiple non-profit Boards of Directors

More information supplied upon request.
Education
Tulane University, New Orleans, Louisiana – MBA, Marketing/Finance
Duke University, Durham, North Carolina – BA, Economics
SMU Southwestern Graduate School of Banking (With Distinction honors)