Expert Witness Search and Referral Service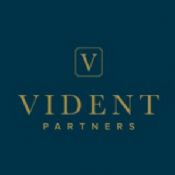 Vident Partners
Main Office
96A Long Sands Road
York
,
Maine
03909

(913) 257-5170

https://www.videntpartners.com
► Contact Vident Partners
Expert Witness
Forensic Expert
Litigation Support
Vident Partners provides concierge-level service. We handle each assignment in a customized manner, using our knowledge of the case, our knowledge of the experts, and our years of working with both plaintiff and defense attorneys in virtually every jurisdiction in the United States and Canada. Our goal is always to select the right expert for each referral. We are always available for consultation, and there is no charge for our services unless you retain an expert we've referred to you. We hope you that will give us the opportunity to work with your firm and demonstrate our skill in meeting your expectations.
Areas of Expertise
Abdominal Surgery
Accident
Accident Analysis
Accident Investigation
Accident Prevention
Accident Reconstruction
Accounting
Actuarial
Addiction Recovery
Adhesives and Glues
Advertising
Aerospace
Agricultural Equipment
Allergy
Alternative Medicine
Alzheimer's Disease
Amputation
Anaphylactic Shock
Anemia
Anesthesiology
Aneurysm
Anxiety Disorders
Architecture
Artificial Limbs
Asthma
Autoimmune Diseases
Automotive
Autopsy
Back Pain
Bad Faith
Ballistics
Banking
Bariatric Medicine and Surgery
Batteries
Bedsores
Behavioral Safety
Bell's Palsy
Benign Prostatic Hyperplasia (BPH)
Berryllium Disease
Bioengineering
Biological Sciences
Biomechanics
Biomedical
Bipolar Disorder (Manic Depression)
Birth Defects
Black Lung
Blood Disorders
Bone
Bone Cancer
Borderline Personality Disorder (BPD)
Brain and Spinal Diseases
Brain Injury
Brain Surgery
Brain Tumors
Brakes
Breast Cancer
Breast Implants
Breast Reduction
Breast Surgery
Bridges
Building Codes
Burns
Business
Business Acquisitions
Business Appraisal
Business Interruption
Business Valuations
Cancer
Cancer Therapies
Car Accident
Cardiac Surgery
Cardiology
Cardiothoracic Surgery
Cardiovascular
Cardiovascular Surgery
Carpal Tunnel Syndrome
Cataract
Catastrophic Injury
Causation Analysis
Cerebral Palsy
Cervical Cancer
Cervical Dysplasia
Cesarean
Chemical
Chemical Accidents
Chemical Analysis
Chemistry
Chicken Pox
Child Psychiatry
Child Psychology
Chiropractic
Chlamydia
Cholera
Chronic Fatigue Syndrome
Chronic Granulomatous Disease CGD
Chronic Pain
Circulation Diseases
Cirrhosis
Climatology
Clinical Psychiatry
Clinical Virology
Colon and Rectal Surgery
Colon Cancer
Colonoscopy
Commercial and Contract
Commercial Litigation
Commercial Real Estate
Computer
Computer Crime
Computer Failure
Computer Forensics
Computer Related Health Hazards
Concrete
Concussion
Construction
Construction Accidents
Construction Defects
Construction Injuries
Construction Site Work
Copyright
Corporate
Corrosion
Credentialing
Criminal Responsibility
Critical Care
Critical Care Surgery
Crohn's Disease
Crouzon Syndrome
Cystic Fibrosis
Damages
Data Communication
Data Recovery
Deafness
Dementia
Dengue Fever
Dental
Dental Hygienists
Dental Implants
Dentistry
Depressive Disorders
Dermatology
Diabetes
Diagnostic Radiology
Dialysis
Dissociative Disorders
Diverticulitis
DNA
Down Syndrome
Drug Abuse
Drug Addiction
Drug Testing
Drugs
Drugs and Narcotics
Due Diligence
Ear, Nose & Throat (ENT)
Earning Capacity
Ebola
Economic Damages
Economic Losses
Economics
Ectopic Pregnancy
Elder
Elder Abuse
Electric Devices
Electrical
Electrocution
Electronics
Emergency Medical Services (EMS)
Emergency Medical Technicians (EMT)
Emergency Medicine
Emotional Distress
Employment
Employment Discrimination
Employment Termination
Endocrinology
Endodontics
Energy
Engineering
Engineering Aeronautical
Engineering Civil
Engineering Design
Engineering Electrical
Engineering Geotechnical
Engineering Highways
Engineering Mechanical
Engineering Metallurgical
Engineering Structural
Environmental
Environmental Medicine
Epidemiology
Epilepsy
Equine
Ergonomics
Experimental Care
Experimental Treatment
Explosion
Explosives
Failure Analysis
Family Practice
Female Genital Mutilation
Fertility
Fetal Alcohol Syndrome (FAS)
Fetal Heart Monitoring
Fibrocystic Breast Disease
Fibromyalgia
Fibrous Dysplasia
Financial
Financial Analysis
Fire
Fire Investigation
Firearms
Flooding
Food Allergies
Food Poisoning
Forensic Medicine
Forensic Psychiatry
Forensic Psychology
Forensic Toxicology
Forestry
Fragile X Syndrome
Fuel Systems
Gall Bladder Disease
Gangrene
Gastroenterology
General Surgery
Genetics
Genital Warts
Geology
Geology Petroleum
Geriatrics
Gerontology
Gingivitis
Glaucoma
Gonorrhea
Goodpasture Syndrome
Graft Versus Host Disease
Guardrails
Guillain-Barre Syndrome
Gynecologic Cancers
Gynecology
Hand Surgery
Harbors and Ports
Hazardous Materials
Head Injury
Headaches
Health Care Plans
Healthcare
Heart Diseases
Heatstroke
Helicobacter Pylori
Hematology
Hemophilia
Hemorrhoids
Hepatitis
Hernia
Herniated Disc
Herpes
Highway Safety
HMO
Hodgkin's Disease
Home Healthcare
Homeopathic
Hormonal Disorders
Horses
Hospice
Hospital Administration
Hospital Medicine
Hospital Records
Hospitals
Household Chemical Products
Human Factors
Human Resources
Huntington's Disease
HVAC
Hydraulics
Hydrology
Hyperbaric Medicine
Hypertension
Hypoglycemia
Hypoplastic Left Heart Syndrome
Hypospadias
Hypothermia
Hysterectomy
Immunology
Independent Medical Exams (IME)
Industrial Accidents
Industrial Chemical Products
Industrial Equipment
Industrial Hygiene
Infectious Diseases
Infertility
Influenza
Information Technology
Insomnia
Insulin Resistance
Insurance
Intellectual Property
Internal Medicine
Internet Marketing
Interstitial Cystitis
Interventional Cardiology
Intestinal Diseases
Investigation
Investments
Irritable Bowel Syndrome (IBS)
Kidney Cancer
Kidney Diseases
Kidney Infection
Kidney Stones
Laboratories
Laboratory Testing
Ladders
Laparoscopic Surgery
Laryngeal Cancer
Laser Surgery
Lasik
Lassa Fever
Legal Malpractice
Leprosy
Leukemia
Leukodystrophies
Life Care Planning
Ligament Injuries
Litigation
Liver Cancer
Liver Diseases
Long Term Care
Lost Earnings
Lost Profits
Lung Cancer
Lyme Disease
Lymphedema
Lymphoma
Machinery
Macular Degeneration
Malaria
Malignant Hyperthermia (MH)
Malnutrition
Malpractice
Managed Care Plans
Marfan Syndrome
Marketing
Massage Therapy
Materials Science
Maxillofacial Surgery
Mechanical
Medicaid
Medical
Medical Analysis
Medical Devices
Medical Malpractice
Medical Records
Medical Review
Medical-Legal Issues
Medicare
Melanoma
Meniere's
Meningitis
Menopause
Menorrhagia
Mental Health
Metabolic Diseases
Meteorology
Microbiology and Virology
Migraine
Mildew
Mining
Mitral Valve Prolapse
Mold
Mononucleosis
Mood Disorders
Mortgage
Mortgage Fraud
Multiple Sclerosis (MS)
Munchausen's Syndrome
Myeloma
Narcolepsy
Necrotizing Fasciitis
Neonatal Perinatal Medicine
Nephrology
Neuroblastoma
Neurofibromatosis
Neurological Diseases
Neurological Surgery
Neurology
Neuropathology
Neuropsychiatry
Neuropsychology
Neuroradiology
Neurosurgery
Neurotoxicology
Nuclear Medicine
Nuclear Safety
Nurse
Nurse Anesthesia
Nurse Life Care Planner
Nursing
Nursing Home
Nutrition
OBGYN
Obstetrics
Occupational Medicine
Odontology
Oil Analysis
Oncology
Oncology Surgery
Ophthalmology
Optometry
Oral Cancer
Oral Surgery
Organ Transplants
Orthopedic Surgery
Orthopedics
OSHA
OSHA Construction
OSHA Violations
Osteopathy
Otolaryngology
Otology
Otorhinolaryngology
Ovarian Cancer
Packaging
Pain Management
Pancreatic Cancer
Pancreatitis
Panic Disorder
Paramedic
Parkinson's Disease
Patent
Pathology
Patient Rights
Pediatric Emergency Medicine
Pediatric Neurology
Pediatric Ophthalmology
Pediatric Pathology
Pediatric Surgery
Pediatrics
Peripheral Vascular Surgery
Personal Injury
Pharmacology
Pharmacy
Photosensitive Epilepsy
Physiatry
Physical Medicine and Rehabilitation
Physical Therapy
Physician Assistant
Physics
Pityriasis Rosea
Plague
Plantar Fasciitis
Plastic Surgery
Plastics
Playground Injuries
Playground Safety
Pneumonia
Podiatry
Police Procedures
Police Use of Force
Post-Traumatic Stress Disorder (PTSD)
Postpartum Depression
Pre-hospital Care
Pregnancy
Pregnancy Complications
Premises Liability
Premises Security
Preventive Medicine
Prion Diseases
Products Liability
Prostate Cancer
Prostate Diseases
Psychiatry
Psychology
Public Health
Pulmonary
Quality Assurance
Rabies
Radiation Oncology
Radiology
Real Estate
Reconstructive Surgery
Recreation
Recreation Safety
Rehabilitation
Repetitive Strain Disorder
Reproduction
Respiratory Diseases
Respiratory Failure
Respiratory Syncytial Virus (RSV)
Restless Legs Syndrome (RLS)
Rheumatology
Safety
Safety OSHA
Schizophrenia
School
School Violence
Scoliosis
Seasonal Affective Disorder
Seat Belts
Self-Injury
Sewers
Sex Offender
Sexual Harassment
Sexually Transmitted Diseases (STDs)
Shaken Baby Syndrome
Shingles
Sickle Cell Disease
Sinus Infection
Skin Conditions
Sleep Disorders
Sleep Medicine
Slip and Fall
Smoking Addiction
Social Phobia
Software Development
Software Failure
Speech Pathology
Spina Bifida
Spinal Cord Injury
Spinal Surgery
Sport and Recreation Injuries
Sports Medicine
Standard of Care
Stem Cells
Stress Management
Stroke
Structural Failure
Substance Abuse
Sudden Infant Death Syndrome (SIDS)
Suicide
Surgery
Surgery, Plastic / Reconstructive
Taxation
Technology
Temporomandibular Joint Disorders (TMJDs)
Testamentary Capacity
Testicular Cancer
Tetanus
Therapeutic Touch
Therapy and Rehabilitation
Thoracic Outlet Syndrome (TOS)
Thoracic Surgery
Thrombosis
Thyroid Disease
Tobacco
Tonsillitis
Total Quality Control
Tourette Syndrome
Toxic Shock Syndrome
Toxic Tort
Toxicology
Trade Secrets
Trademark
Traffic Accident
Transportation
Transportation Construction
Trauma
Traumatic Brain Injury (TBI)
Tropical Medicine
Trucking
Tuberculosis
Umbilical Cord Banking
Undue Influence
Universal Health Care
Urinary Tract Infections (UTI)
Urology
Uterine Embolization
Uterine Fibroids
Valuation
Vascular Medicine
Vascular Surgery
Vasculitis
Vestibular Disorders
Violence
Vitreo-Retinal Surgery
Von Hippel-Lindau Disease (VHL)
Warnings
Waste Treatment
Water
Whooping Cough
Williams Syndrome
Wilson's Disease
Wrongful Death
Wrongful Termination
Additional Expertise:

Human Trafficking; Information Security; Cyber-Security; Enterprise Forensics; Data Analytics.
Areas Served
All States and Canada.
Vident Partners in the Social Networks

LinkedIn