Emergency Medicine & Urgent Care Expert Witness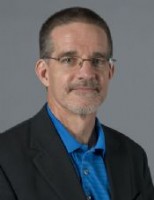 W. Anthony Gerard, MD, FACEP, FAAFP
.
Palmyra
,
Pennsylvania
17078

(717) 926-7641

https://www.tonygerardmd.com
► Contact W. Anthony Gerard, MD, FACEP, FAAFP
Expert Witness
Forensic Expert
Litigation Support
Speaker
Dr. Gerard offers unique experience in both Emergency Medicine, Urgent Care and Family Medicine.
Full-time clinician working in both emergency medicine and urgent care and also assistant clinical professor. Board certified in Family Practice. As a family practice trained emergency physician, has a broad scope of practice that includes the initial management of most clinical conditions. Published author on family physicians in emergency medicine, workforce and credential issues in emergency medicine and rural emergency medicine.
Litigation support in medical malpractice – missed/delayed diagnosis, medication (drug) errors, negligence and medical errors; has served as a medical expert on criminal cases for public defenders and criminal defense attorneys.
Expert in Cruise ship medicine and member of ACEP's Cruise ship Section.
Areas of Expertise
Additional Expertise:

Cruise Ship Accidents, Emergency Room Care, Mental Illness, Appendicitis, Poisoning, Aortic Dissection, Heart Failure, Myocardial Diseases, Pericardial Tamponade, Pulmonary Embolus, Aortic Dissection, Eye Injury, Sore Throat, Allergic Reaction, Vertigo, Cerebellar, Anaphylaxis, Airway Management, Chest Injury, Gastrointestinal Emergencies, Pneumonia, Pneumothorax, Gynecological Emergencies, Ectopic Pregnancy, Multiple Sclerosis, Bleeding, Diabetes Complications, Hypertensive Emergencies, Urosepsis, Preeclampsia.
Areas Served
All States
Licenses
American Board of Family Practice
Pennsylvania License
Legal Experience & Services
Member, ACEP Medical Legal Committee
Member, ACEP Forensic Medicine Section
Expert Witness since 1996 on med-mal cases regarding Family Medicine, Urgent Care and Emergency Medicine
Expert consultant to the Maryland Office of the Public Defender and other criminal defense attorneys
Expert consultant to the Pennsylvania State Board of Medicine (ethical and standard of care violations)
Affiliations
Association of Emergency Physicians
American Academy of Family Physicians
American College of Emergency Physicians
Christian Medical Society
Publications
Please call for complete list.
Education
B.S. Biology - Geneva College, Beaver Falls, PA
M.D. - Penn State College of Medicine, Hershey Medical Center
Residency in Family Practice, Williamsport Hospital