Fiduciary Duties and Responsibilities in Investment Management Expert Witness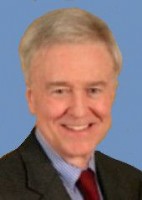 William (Bill) Fender
4643 South Ulster Street
Suite 1040
Denver
,
Colorado
80237

(303) 694-1900

www.expert-fiduciary.com
► Contact William (Bill) Fender
Expert Witness
Litigation Support
Speaker
William (Bill) Fender is a principal and senior investment consultant in a SEC registered investment adviser firm that provides investment consulting services on a fee-only basis to over $16 billion of individual, retirement plan and foundation investment portfolios pursuant to the Investment Advisers Act of 1940. He is also responsible for the firm's expert witness services. His expertise and experience focuses on litigation involving fiduciary duties associated with trusts and estates, retirement plans, foundations and financial advisers.
Services
Expert reports, damage calculations and testimony
Areas of Expertise
Arbitration
Asset Allocation
Damages
Due Diligence
ERISA
Estates and Trusts
Fiduciary Duty
Investments
Litigation
Additional Expertise:

Uniform Prudent Investor Act, Bank Trusts, Modern Portfolio Theory, Investment Management.
Profile
Current as of June 1, 2017

Expert Witness Focus

* Fiduciary duties and responsibilities associated with the management of investment portfolios in trusts and estates, retirement plans, individual investor portfolios and foundations
* Experience includes expert reports, damage calculations and testimony with respect to trustees of private trusts (including bank trust departments), beneficiaries of private trusts, retirement plan participants, retirement plan fiduciaries and individual investors


Current Employment

*Currently a Principal, Senior Investment Consultant and Chief Compliance Officer at an SEC registered investment adviser firm that provides investment consulting services on a fee-only basis to more than $8 billion of retirement plan, individual and foundation investment portfolios pursuant to the Investment Advisers Act of 1940 (from 1996 to present) (see "Comprehensive CV" below)

Investment Experience

* More than 31 years of diverse financial services experience
* Ongoing investment consulting relationships with clients that include retirement plans, foundations and high net worth individuals (including trusts and estates)
* Working knowledge of suitability requirements, investment products, investment strategies (including modern portfolio theory), financial markets, investment market history, financial services providers and financial institutions
* Working knowledge of prudent investment practices that meet fiduciary standards and financial services industry standards of care, including Uniform Prudent Investor Act (UPIA), Employee Retirement Income Security Act of 1974 (ERISA), Uniform Prudent Management of Institutional Funds Act (UPMIFA), Investment Advisers Act of 1940 and Office of the Comptroller of the Currency Regulations

Comprehensive CV

Please contact me for a CV that includes detailed information about my investment consulting experience, expert witness experience, expert witness testimony, expert witness reports, professional certifications, fiduciary designations, education, employment history, published articles and presentations
Consulting Practice
All States
More Information
Professional Experience
• Working knowledge of suitability requirements, investment products, investment strategies (including Modern Portfolio Theory), financial markets, investment market history, financial services providers, and financial institutions
• Working knowledge of prudent investment practices that meet fiduciary standards and financial services industry standards of care including Uniform Prudent Investor Act (UPIA), Employee Retirement Income Security Act of 1974 (ERISA), Uniform Prudent Management of Institutional Funds Act (UPMIFA), Uniform Trust Code (UTC), Investment Advisers Act of 1940, and Office of the Comptroller of the Currency Regulations
Licenses
Certified Public Accountant
Attorney (inactive)
Accredited Investment Fiduciary Analyst™ (2004) / Center for Fiduciary Studies
Registered Fiduciary™ (2010) / Dalbar, Inc.
NASD Series 7, General Securities Registered Representative
NASD Series 63, Uniform State Securities
NASD Series 24, General Securities Registered Principal
(NASD licenses listed above allowed to lapse because no longer affiliated with an NASD member firm)
Legal Experience & Services
Expert Witness Experience - Summary

- 59 engagements including 49 lawsuits, and 10 arbitrations
- 35 expert reports and 14 damage calculations
- 28 testimonies including 17 depositions, 5 trials and 6 arbitrations

Expert Witness Experience - Summarized by Retaining Party

• Trust beneficiaries (14 cases)
• Trustees of private trusts (3 cases)
• Trust beneficiaries – bank trusteed trusts (5 cases)
• Bank trust departments (4 cases)
• ERISA plans (11 cases)
• ERISA plan fiduciaries (3 cases)
• ERISA plan participants (2 cases)
• Individual investors (10 cases)
• Investment advisers (3 cases)
• City pension plans (2 cases)
• Foundation trustee (1 case)
• University (1 case)
Affiliations
* American Institute of Certified Public Accountants
* Colorado Society of Certified Public Accountants (CSCPA)
** CSCPA Personal Financial Planning Committee
** CSCPA Litigation Support Committee
Education
* Juris Doctor, George Washington University Law School, With Honors, 1976
* Master of Business Administration, University of Dayton, 1974
* B.A. in Accounting, Ohio University, Cum Laude, Honors College "With Honors in General Studies," 1970