Clinical and Forensic Psychologist - Expert Witness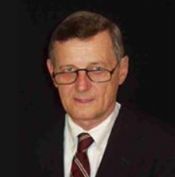 William E. Flynn, PhD
5956 Sherry Lane
20th floor
Dallas
,
Texas
75225

(214) 202-7344

https://www.legalpsychologist.com
► Contact William E. Flynn, PhD
Expert Witness
Forensic Expert
Litigation Support
Speaker
Dr. Flynn provides expert witness services in criminal, family, civil, immigration, and military courts with a focus on sexual abuse, child witnesses, murder, violent behavior and mitigation at sentencing.
Services
Dr. Flynn provides evaluations and expert testimony to both plaintiff and defense attorneys in criminal, civil, family, and immigration cases. He also evaluates and testifies regarding the risk of re-offending, the ability to meet the terms of community supervision, and the ability to complete mandated treatment.

Criminal: Sex offenses. Murder & violent crimes

Presentence Mitigation Assessments
Psychosexual Evaluations
Confessions
Eyewitness ID
Competency
Child Witness Reliability
Child Injury
Neglect and Abuse
Violent Offending
Insanity
Internet Sex Crimes

Civil:

Trauma
Emotional Injury
Wrongful Death
Hostile Workplace
Veterans / Military Justice
Sexual Harassment

Family:

Custody & Visitation
Parental Alienation
Child Abuse

Immigration:

Extreme Hardship
Asylum
Exceptions to US requirements; history and language requirements
Areas of Expertise
Additional Expertise:

Child Abuse & Neglect; Presentence Reports / Risk Assessment; Sexual Crimes; Eyewitness Misidentification; Competency to Proceed thru Trial; Child Witness Memory/Reliability; Child Injury; Neglect and Abuse; Psychosexual Evaluations; Violent Offending; Internet Sex Crimes; Reduced Criminal Responsibility; Emotional Injury; Hostile Workplace; Veterans / Military Justice; Custody & Visitation; Parental Alienation.
Areas Served
All US States Paris and Nice France
Professional Experience
Psychologist, Independent Forensic & Clinical Psychology Practice
Dallas, Texas, 1978–Present

Consultant, Texas Department of Criminal Justice, State Council for Offenders
Huntsville, Texas, 1999-2009

Clinical Committee Member, Survivors of Torture
Dallas, Texas, 1996-2002

Clinical Director of Psychology, Metroplex Clinics
Richardson, Texas, 1978-1980

Clinical and Research Psychologist, Bureau of Prisons, Federal Correctional Institute
Seagoville, Texas, 1978-1979

Assistant Professor of Psychology, Director of Graduate Studies in Psychology, Department of Psychology, Southern Methodist University
Dallas, Texas, 1970-1978

Instructor, School of Nursing, University of South Carolina Columbia
South Carolina, 1969-1970

Research Fellow, V.A. Hospital
Columbia, South Carolina, 1968-1970

Alcohol Abuse Counselor/Research Assistant, Georgia Department of Mental Health
Atlanta, Georgia, 1966-1967

Research Associate, Department of Otology, Henry Ford Hospital
Detroit, Michigan, 1963-1965
Licenses
Licensed Psychologist, Texas license #21400
Legal Experience & Services
43 years experience
Affiliations
American Psychological Association
Qualifications
Licensed Psychologist, Texas license #21400, 1978.
Publications
Please see website.
Education
Internship, Bureau of Prisons, Federal Correctional Institute, Seagoville, Texas, 1979.
PhD, Psychology, University of South Carolina, Columbia, South Carolina, 1970.
BA, Psychology, Wayne State University, Detroit, Michigan, 1965.